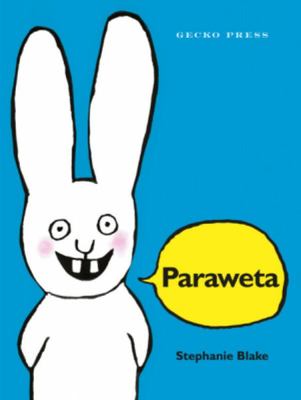 $20.00
NZD
Category: NZ fiction
Once there was a little rabbit who could only say one thing… In the morning his mother would say, 'Time to get up, my little rabbit!' He'd reply: 'Poo bum!'At lunchtime his father would say, 'Eat your spinach, my little rabbit!' He'd reply: 'Poo bum!' One day, he meets a hungry wolf. Will the little r abbit learn his lesson once and for all? ...Show more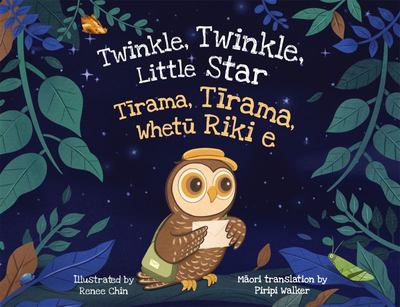 $20.00
NZD
Category: NZ fiction
Join Ruru, the New Zealand native owl, while she delivers the mail to her avian friends like Tui and Pukeko at night. With the lyrics from Twinkle, Twinkle, Little Star, this bilingual book is wonderful to read with children. Who delivers mail to the birds of New Zealand? Join Ruru, the New Zealand nati ve owl, while she delivers the mail to her avian friends like Tui and Piwakawaka at night. Discover which birds are nocturnal and track the Southern Cross constellation as it moves across the night sky. With Renee Chin's beautiful illustrations and the lyrics from Twinkle, Twinkle, Little Star in both English and te reo Maori this gorgeous picture book is a classic in the making. ...Show more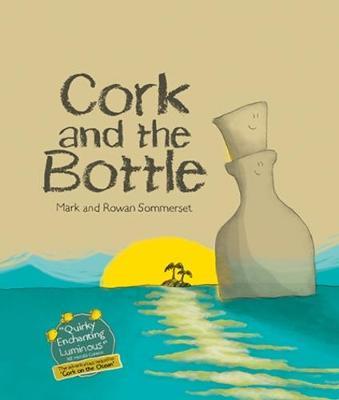 $20.00
NZD
Category: NZ fiction
Having met on tropical shores in Cork on the Ocean, cork and bottle swirl out to sea into a world of dancing jellyfish, treacherous reefs and surly sea lions. An enchanting and romantic ocean adventure about courage, friendship and togetherness. "Quirky, enchanting, luminous." NZ Herald Canvas Magazine ...Show more
$18.00
NZD
Category: NZ fiction
"In the Manglemunching Forest there's a Nickle Nackle tree, Growing Nickle Nackle berries that are red as red can be . . . A hilarious counting book full of rollicking rhymes from the creator of the bestselling Hairy Maclary series."
$25.00
NZD
Category: NZ fiction
The owl goes hoo hoo. The cat goes meow. The raindrop goes plop. The door goes knock knock. The baby goes waaa. Daddy goes shhh. The kiss goes mwahh. With over 100 pages, this unique board book is full of bright, bold illustrations and lots of noises to make. It's perfect to share with a baby or toddle r. ...Show more
$20.00
NZD
Category: NZ fiction | Series: Tui Street
What happens when you find yourself on a dangerous journey, and you're expected to be the hero? Who can help when you're faced with vicious creatures that are meant to be extinct or people who don't care whether you live or die?The Tūī Street kids are writing 'hero's journey' stories at school, but soon find themselves involved in adventures more difficult than they could ever have imagined.This is a stand-alone book and therefore you do not have to have read the first book, Tui Street Tales. However, we recommend you do. ...Show more
$20.00
NZD
Category: NZ fiction
When the little boy tells his mother he has seen a big, roaring, yellow, whiskery lion in the meadow, she decides to make up a story for him too and gives him a matchbox with a tiny dragon inside.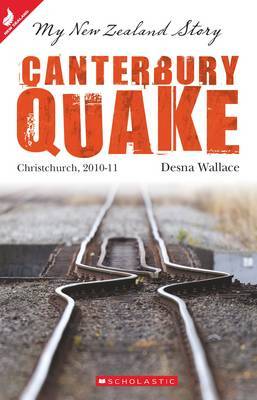 $18.00
NZD
Category: NZ fiction | Series: My New Zealand Story
Anyone would think Maddy's world had crumbled when she didn't get a cell phone for her eleventh birthday. But Maddy soon has far more important things to worry about. In the dark of night, with a terrifying rumble and a deafening roar, the world turns upside down! Suddenly, words like 'liquefaction', 'a ftershocks' and 'state of emergency' bubble to the surface of her vocabulary. As Maddy navigates the bumps and crashes of life after the big quakes, she discovers how strong family ties can be, and finds friendship in the most unlikely of places. ...Show more
$13.00
NZD
Category: NZ fiction | Series: For Kiwi Babies
Beautiful pictures of New Zealand birds are the perfect introduction to numbers and counting for Kiwi babies. This simple and eye-catching board book, with numbers in English and Maori, will delight our littlest learners. It is the ideal companion to Colours for Kiwi Babies.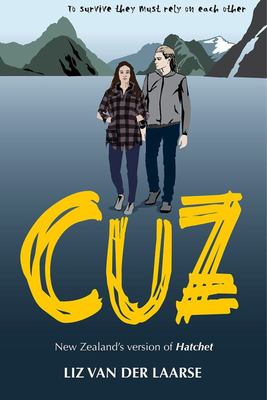 Cuz
by Liz Van Der Laarse
$20.00
NZD
Category: NZ fiction
River is offered a trip on his uncle's trawler. His cousin Huia is annoying, always going on about Maoritanga. When an accident leaves them stranded on the coast of Fiordland, they must work together to save themselves.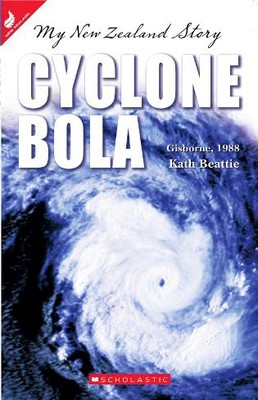 $18.00
NZD
Category: NZ fiction | Series: My New Zealand Story
March 2013 marks the 25th anniversary of Cyclone Bola was one of the costliest cyclones in the history of New Zealand. When Amy's parents decide to go and sail a yacht back to New Zealand from Vanuatu, Amy is sent to stay with her great uncle and aunt on a vineyard near Gisborne. When reports of Bola st art coming through, Amy's initial worry is for her parents … then the cyclone moves closer, and strikes the East Coast of New Zealand with devastating effect. ...Show more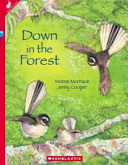 $18.00
NZD
Category: NZ fiction
By the author of "A Kiwi Night Before Christmas", this charming New Zealand version of the much loved traditional story "Over in the Meadow" is brought to life by the vivid illustrations of Jenny Cooper.