$40.00
NZD
Category: Childrens picture NZ
Over a thousand years ago, the wind, sea currents and stars brought people to the islands that became known as Aotearoa, the land of the long white cloud. Navigate your way through this sumptuously illustrated story of New Zealand. Explore the defining moments of our history, captured by celebrated chil dren's book creator Gavin Bishop, from the Big Bang right through to what might happen tomorrow. Discover Maori legends, layers of meaning and lesser-known facts. A truly special book, Aotearoa- The New Zealand Storydeserves a space on every bookshelf, to be taken off and pored over, thumbed and treasured, time and again. NZ Listener 50 Best Books for Kids 2017 The SaplingBest Books List 2017 ...Show more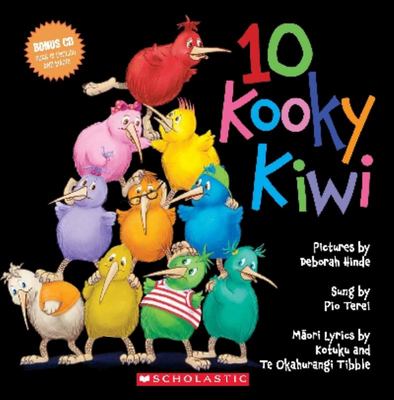 $21.00
NZD
Category: Childrens picture NZ
Sing along with iconic entertainer Pio Terei counting down from ten kooky kiwi to one! Colourful kiwi characters act out this funny kids' version of the popular singalong Ten Green Bottles, including CD by iconic NZ entertainer Pio Terei. Bilingual.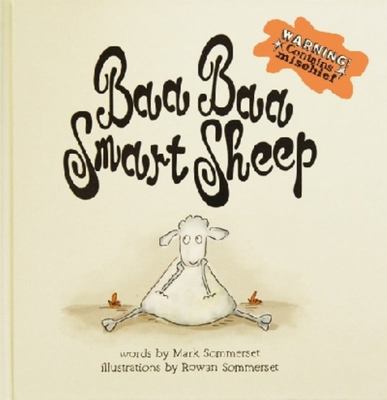 $20.00
NZD
Category: Childrens picture NZ | Reading Level: very good
Kids who love wicked humor will gobble up this tale of a trickster sheep and a comically gullible turkey. Ewww   Little Baa Baa is bored. So when Quirky Turkey comes along, the opportunity to make mischief is too good to resist. "What's that?" asks Turkey, pointing at a suspicious something on the groun d. "What's what?" "That there." "This here?" "Yes, that there." "Oh, it's just a pile of . . . smarty tablets." "Ohhh. . ." After a well-sustained buildup evoking hilarity and disbelief, this kid-pleasing trickster tale will have readers both groaning and laughing out loud at the payoff. ...Show more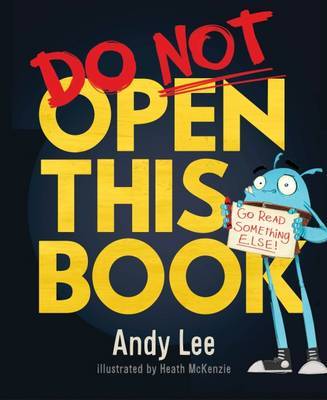 $25.00
NZD
Category: Childrens picture NZ
Do Not Open This Book was only ever meant to have one copy printed. Andy wrote it as a surprise for his sister and her husband to celebrate the 1st birthday of their son, George.The story begins with the character surprised that, despite the name of the book, the reader has opened the cover. He asks the reader not to turn the next page. As the book goes on, the character becomes more and more desperate, begging, pleading, threatening and sulking, before he finally reveals that if the reader reaches the final page, something terrible will happen! ...Show more
$15.99
NZD
Category: Childrens picture NZ | Series: Hairy Maclary and Friends
Hairy Maclary's Hat Tricks is a hilarious rhyming story by Lynley Dodd. It's a blusterous, gusterous, dusterous day and Hairy Maclary is ready to play. So he trots down to the park where, while enjoying a game of catch, he comes across a windblown wedding party. Poor Grandmother Pugh (a vision in blue) tries to hold on to her hat, but the wind whistles through it and blows it clean away. It's no problem for Hairy Maclary, though Off he shoots to the rescue, chasing the hat high and low until . . . with a swoop and a flurry of black, he caught it and carried it all the way back Has Hairy ever caused such mayhem? Thank goodness for Miss Plum, who once again steps in to save the day Lynley Dodd is an award-winning author/illustrator who lives in New Zealand. She is enormously popular for her rhyming stories of the unforgettable HAIRY MACLARY and his friends. She worked as a teacher before beginning to write her own books in 1974. Read all the Hairy Maclary and Friends books by Lynley Dodd Hairy Maclary's Bone; Hairy Maclary Scattercat; Hairy Maclary's Caterwaul Caper; Hairy Maclary's Rumpus at the Vet; Slinky Malinki; Hairy Maclary's Showbusiness; Slinky Malinki, Open the Door; Sniff-Snuff-Snap ; Schnitzel Von Krumm Forget-Me-Not; Slinky Malinki Catflaps; Slinky Malinki's Christmas Crackers; Hairy Maclary's Hat Tricks; Scarface Claw; Schnitzel Von Krumm, Dog's Never Climb Tress; Hairy Maclary, Sit; Hairy Maclary and Zachary Quack; Magnet Fun with Hairy Maclary; Hairy Maclary, Shoo; Hairy Maclary and Friends Little Library; Slinky Malinki, Open the Door; Slinky Malinki Early Bird; Where is Hairy Maclary?; Sticker Fun with Hairy Maclary; My Cat Likes to Hide in Boxes ...Show more
$20.00
NZD
Category: Childrens picture NZ | Series: Simon
Once upon a time there was a mischievous little rabbit. Maybe you know him. When his mother said 'tomorrow is your first day of school, little rabbit ', he replid 'no, not going'.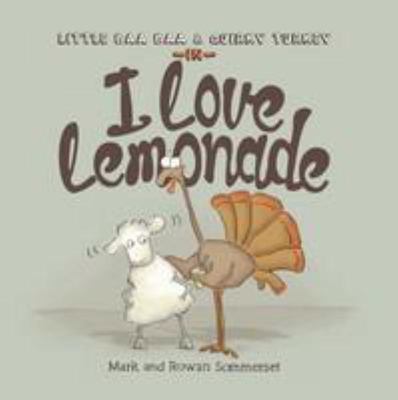 I Love Lemonade
by Mark Sommerset; Rowan Sommerset
$20.00
NZD
Category: Childrens picture NZ | Reading Level: very good
A duped--and grossed-out--Quirky Turkey is aiming for payback, but does he have what it takes to pull the wool over Baa Baa's eyes?   After getting tricked by Little Baa Baa into eating "smarty tablets," Quirky Turkey wants revenge. What if he uses Baa Baa's own tactics against him by exchanging a few p leasantries before tempting his friend with a fresh, delicious glass of "lemonade"? Turns out gullibility isn't so easy to quench in an outrageous follow-up to Baa Baa Smart Sheep that will have kids laughing so hard, they may just lemonade themselves. ...Show more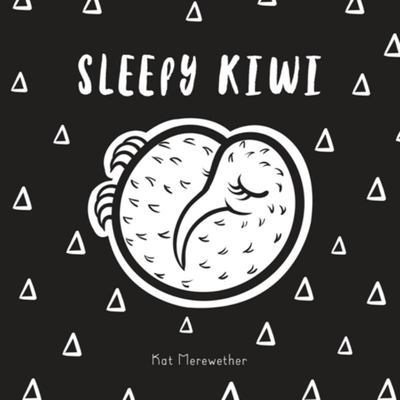 $20.00
NZD
Category: Childrens picture NZ
Science shows that baby's eyes are drawn to strong contrasting colours. This black and white book with solid, friendly graphics is designed especially for newborns and infants. Kiwi are a very special and rare nocturnal bird, native to New Zealand. The perfect character to juxtapose the erratic sleep pa tterns of a newborn baby. * From #1 Best Selling New Zealand author and illustrator of the Kuwi the Kiwi series of books. * A newborn baby sees only in black and white and shades of grey. Nerve cells in their retina and brain that control vision are not fully developed. the simple graphics and solid black and white are ideal for this stage of development. * Encourages the practice of reading to your child from birth. The book is a large, thick board book, matte laminated for a soft, cleanable finish. Created entirely in a black and white modern illustration style. ...Show more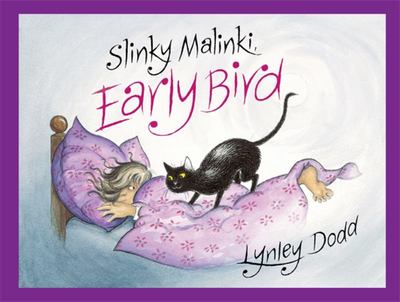 $25.00
NZD
Category: Childrens picture NZ | Series: Slinky Malinki
Rapscallion Slinky Malinki likes to get up before everyone else in the morning so he can get them out of bed. He tries every trick in the book- sitting on their heads, biting their toes, leaping on their limbs, yowling. Once he has succeeded in getting the family up . . . he goes back to bed. 'a delight ful story . . . for the littlest cat lover in the family' Herald on Sundaywww.hairymaclary.com ...Show more
$18.00
NZD
Category: Childrens picture NZ | Reading Level: 8+
Originally published by Mahia Publishers in 1988 and then by Scholastic NZ Ltd in 1990, this is the legend of how the islands east of Wairoa came to be.
$19.00
NZD
Category: Childrens picture NZ | Series: The Little Yellow Digger | Reading Level: 3-7
The popular little digger is brought in to dig a new swimming pool at the local primary school. This time it is the little digger that causes problems, hitting a water main and causing the school to close for the afternoon. Suggested level: junior, primary.