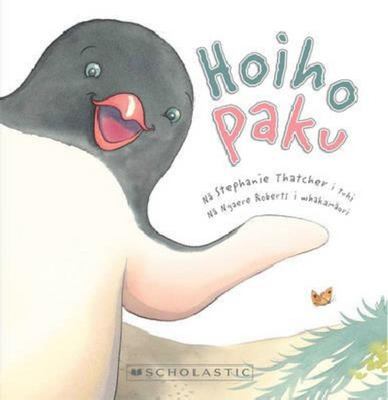 $19.00
NZD
Category: NZ fiction
On her first venture out of the nest, Little Hoiho admires the other birds around her and tries desperately to imitate them - with unfortunate results. But when she accidentally trips and falls into the water, she discovers that she is no longer awkward and clumsy - she is graceful and agile!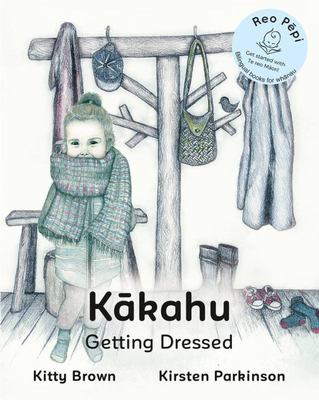 $18.00
NZD
Category: NZ fiction | Series: Reo Pepi
Kakahu teaches one of the most useful and practical instructions for young whanau members to know, getting dressed. Learn how to dress for Te Reo Maori success.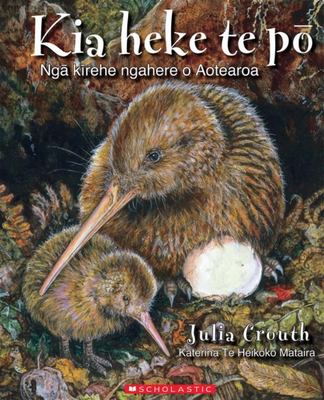 $18.00
NZD
Category: Children Non-Fiction
A charming introduction to New Zealand's wildlife of the night, starting with the kiwi. Each page describes the creature to be found on the next page, encouraging the reader to predict what the creature might be.
$18.00
NZD
Category: NZ fiction
Poor young Bertie is fed up with being asked which brother he is - the sporty one, the arty one or the clever one. "No", says Bertie, "I'm the other brother". But when Bertie finds out how good he is at helping others, he finally gets his own special tag: the kind brother.
$18.00
NZD
Category: NZ fiction | Series: Reo Pepi
Find nga ahua - the shapes - in the beautifully rendered illustrations. Learn the kupu (words) in Te Reo Maori and English. Enjoy these hardwearing, glossy, new board books from the team at Reo Pepi.
$19.00
NZD
Category: NZ fiction | Series: Pūrākau o Aotearoa
Donovan Bixley re-tells the story of HOW Māui slowed the journey of the sun through the sky each day! The traditional tale but with Donovan's unique twist and trademark humour. The pictures are bright and bring their own level of humour to the book. Darryn Joseph ensures that the story is accurate and c ulturally appropriate and translates, along with Keri Opai, the story for the Te Reo edition. ...Show more
$18.00
NZD
Category: Childrens picture NZ | Reading Level: 8+
Originally published by Mahia Publishers in 1988 and then by Scholastic NZ Ltd in 1990, this is the legend of how the islands east of Wairoa came to be.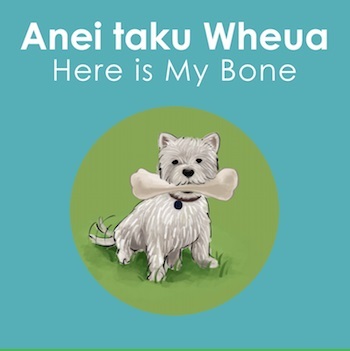 $13.00
NZD
Category: Children Non-Fiction
Charlie, the cheeky dog wants to show you all of his special toys and creature comforts. These bi-lingual books are aimed at children just starting on their literacy journey. The story structure is simple and uses repetition to help early readers commit words to memory and build their confidence in the process. The Charlie Books have been translated into te reo by Ngaere Roberts and contain both a guide for pronunciation and a Glossary for each book. Book 3 of 5. Bi-lingual in English and te reo Māori. ...Show more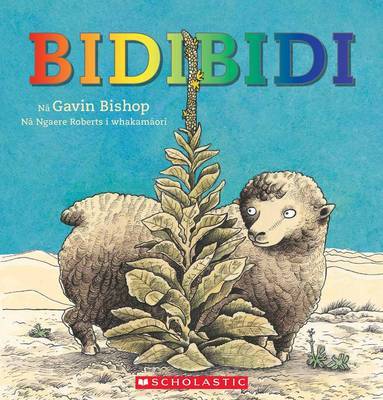 $19.50
NZD
Category: Childrens picture NZ
Bidibidi, a high country sheep in the South Island of New Zealand is tired of her boring life and a scanty diet of dry mountain grass. She decides to follow the rainbow in search of a more meaningful life. After many exciting and at times life-threatening adventures she meets Rainbow Jackson, the old ra inbow maker. Her life is about to change forever... ...Show more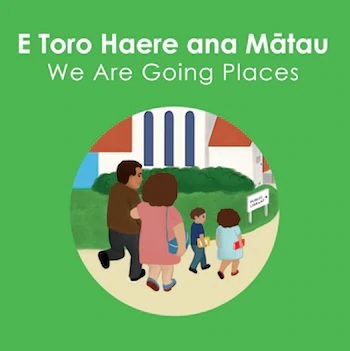 $13.00
NZD
Category: Children Non-Fiction
Join the Kool family as they explore their local neigbourhood including a park, the library and the beach. What could go wrong? These bi-lingual books are aimed at children just starting on their literacy journey. The story structure is simple and uses repetition to help early readers commit words to me mory and build their confidence in the process. The Charlie Books have been translated into te reo by Ngaere Roberts and contain both a guide for pronunciation and a Glossary for each book. Book 4 of 5. Bi-lingual in English and te reo Māori. ...Show more
$18.00
NZD
Category: NZ fiction
Lynley Dodd's famous Hairy Maclary from Donaldson's Dairy is now available to read with your tamariki in te reo Maori! Ki waho i te keti te hikoitanga a Hairy Maclary no te Teri a Tanarahana . . . Ka haere tahi nga hoa o Hairy Maclary ki a ia mea noa ake, ka oho mai he aue, he ngawi, he ngawe, makere kau ana ta ratou omanga ke. Na te aha ra a matihao ma i marara ai? 'Eutaki ai te tamaiti ki te ao pukapuka.' The Times ...Show more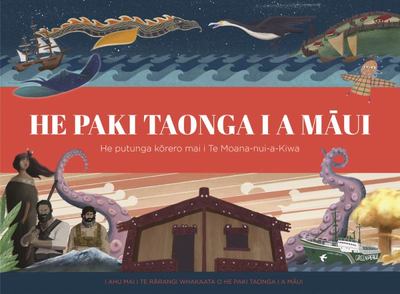 $30.00
NZD
Category: Children's fiction | Series: Maui's Taonga Tales
Fully written in te reo Māori and aimed at children aged seven to eleven, this book's lively stories tell the tales of some of the taonga held at Aotearoa New Zealand's famous national museum, Te Papa, through appealing text and fantastic illustrations. The book's pūkōrero, or story teller, is Māui, the great Pacific hero and trickster. The stories are from both long ago and recent times and have been chosen in consultation with Te Papa's mātauranga Māori curators and the relevant iwi. They range from how Ruhia's kaitaka, or cloak, saved the life of a young boy and why the band Herbs wrote a song about nuclear testing in the Pacific to Huria Matenga and the Shipwreck, Rata and the Children of Tane, Willie Apiata and the Tough Decision, Hinemoa and Tutanekai, Te Paea and the Ghost Waka, Kahe's Epic Swim, Heni and the Battle of Gate Pa, Kupe and the Giant Wheke, and Tane and the Kete of Knowledge. Each story is told via illustrations created by young Māori artists; some have illustrated stories from their own iwi. The book is linked to the TV series He Paki Taonga i a Māui, funded by Te Mangai Paho. Also avaiable in English as Maui's Taonga Tales ...Show more