$18.00
NZD
Category: Children's classics
This classic edition of Louisa May Alcott's most popular and enduring book is beautifully packaged for children today. "I want to do something splendid. something heroic or wonderful that won't be forgotten after I'm dead. I don't know what,but I'm on the watch for it and mean to astonish you all someda y." Curl up with this timeless classic, and your new best friends- Meg, Jo, Beth and Amy, the four March sisterswhose lives will bring tears to your eyesand warmth to your heart, and whose stories will stay with you forever. ...Show more
$13.00
NZD
Category: Children's classics
Gods and heroes are brought to life in this masterful retelling of the legends and tales of ancient Greece. Here are the great stories of the Heroic Age, from the myths of the making of the universe to the death of Heracles-also called Hercules. Set against the colorful background of Greece and the Aeg ean, the adventures of heroes such as Perseus the Gorgon-slayer, Dionysus, Theseus, and Jason and the Argonauts once again come to life. In this skillful retelling, these tales are as vivid and exciting as when they were first told three thousand years ago. With just the right levels of complexity, action, and adventure, this volume will satisfy listeners of all ages. The story of ancient Greece is continued in The Tale of Troy. ...Show more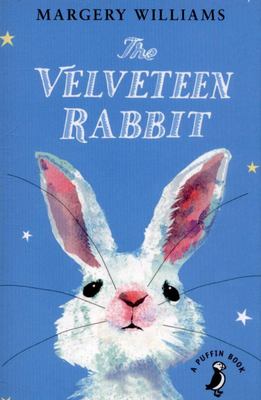 $21.00
NZD
Category: Children's classics | Reading Level: Children's - Grade 1-2, Age 6-7
The Velveteen Rabbit is a classic, much-loved children's story by Margery Williams. Once there was a velveteen rabbit who longed to be Real. He was owned by a boy who loved him more and more every day, even when the rabbit's velveteen coat grew old and shabby and worn. Then one day something magical hap pened, and the rabbit's wish began to come true... ...Show more
$18.00
NZD
Category: Children's classics | Series: Time Quintet
Disney takes the classic sci-fi adventure, A Wrinkle in Time to the silver screen! With an all-star cast that includes Oprah Winfrey, Reese Witherspoon, Mindy Kaling, Chris Pine, and newcomer Storm Reid, the major motion picture brings the world of Wrinkle to life for a new generation of fans. Meg alwa ys felt she was different and when she and her little brother Charles Murry go searching for their lost father, they find themselves travelling on a dangerous journey through a 'wrinkle in time'. As the cosmic evil forces of darkness threaten to swallow the universe, Meg must overcome her insecurities and channel all her inner strengths - her stubbornness, anger and ultimately her love - to save her family. An exciting mixture of fantasy and science fiction, which all the way through is dominated by the funny and mysterious trio of guardian angels known as Mrs Whatsit, Mrs Who and Mrs Which, A Wrinkle in Time is an empowering story about the battle between good and evil and the power of love. This movie tie-in edition of the timeless novel features the complete, unabridged original text, and an introduction by the film's director, Ava DuVernay. ...Show more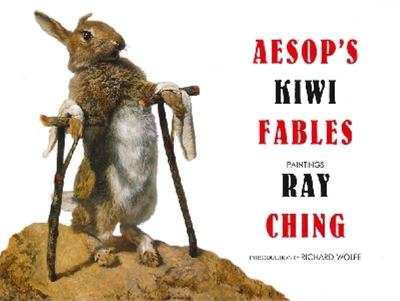 $50.00
NZD
Category: Children's fiction | Reading Level: near fine
In this collection, newly painted for this book, Ray Ching's drawing and painting skills, familiar to New Zealanders through his widely seen paintings of birds, are imaginatively engaged in an altogether new expression of Aesop's Fables. The stories have left their origins in Greece and ancient Europe a nd set off to the distant isles of New Zealand. Now, the tales are told by the inhabitants of these islands, mostly birds, who take the place of the more traditional players - Tui are as smart as Crows, and Tuatara is as dogged as the Tortoise, to successfully win his race over Possum. An introduction by Richard Wolfe gives an insight into the work and art of Ray Ching and a brief history of Aesop's fables in publication. ...Show more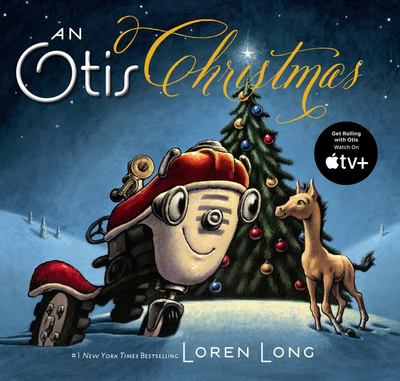 $18.00
NZD
Category: Children's classics | Series: Otis Ser.
It's Christmas Eve on the farm where Otis and all of his friends live. The farmer has given Otis his first real Christmas present - a shiny new horn! A tree has been decorated, a big snowstorm is on its way, and all of the animals are excited. Best of all, one of the horses on the farm is about to give birth to a foal! Yet in the middle of the night the horse begins neighing in pain and when the farmer says, "We'd better get Doc Baker out here or we'll lose 'em both," Otis knows the horse is in trouble. Snow has been falling hard for hours and the roads are unpassable. Otis to the rescue! He knows a shortcut through the woods and he arrives at the doc's house flashing his headlights and revving his engine. When Doc fails to awake, Otis uses his new horn. Then, with Doc in tow, he races back to the farm just in time for a Christmas miracle...and the arrival of a new friend to play with. A warm, feel good Christmas story featuring everyone's favourite tractor, Otis. ...Show more
$18.00
NZD
Category: Children's classics
Don't miss one of America's top 100 most-loved novels, selected by PBS's The Great American Read. This beloved book by E. B. White, author of Stuart Little and The Trumpet of the Swan, is a classic of children's literature that is "just about perfect." This high-quality paperback features vibrant illust rations colorized by Rosemary Wells Some Pig. Humble. Radiant. These are the words in Charlotte's Web, high up in Zuckerman's barn. Charlotte's spiderweb tells of her feelings for a little pig named Wilbur, who simply wants a friend. They also express the love of a girl named Fern, who saved Wilbur's life when he was born the runt of his litter. E. B. White's Newbery Honor Book is a tender novel of friendship, love, life, and death that will continue to be enjoyed by generations to come. This edition contains newly color illustrations by Garth Williams, the acclaimed illustrator of E. B. White's Stuart Little and Laura Ingalls Wilder's Little House series, among many other books. ...Show more
$21.00
NZD
Category: Children's classics
Wilbur didn't want food, he wanted love. He wanted a friend - someone who would play with him. One spring morning a little girl called Fern rescues a runt and names him Wilbur. But then Wilbur is sent to live on a farm where he meets Charlotte, a beautiful large grey spider. They become best friends and , when Wilbur is faced with a dreadful fate, Charlotte must find a very clever way to save him. This beautiful full-colour edition is the perfect choice for every family's bookshelf. 'No child should be without a copy.' Daily Mail ...Show more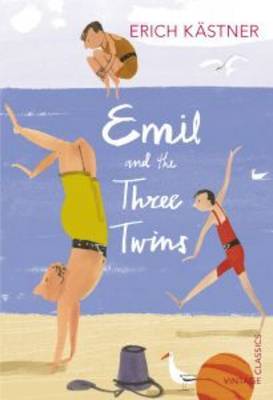 $17.00
NZD
Category: Children's classics | Series: Emil
Password Emil!' Emil and the detectives are on holiday by the seaside when they meet the three Byrons. One Byron is the father and the other two are the sons, Mackie and Jackie. Jackie is bigger than Mackie and Byron Senior is very annoyed about it. But what is Jackie to do? When Emil and the detectives discover that the father is planning to desert poor Jackie they are determined to come to the rescue but not before they've been cast away on a desert island... ...Show more
$48.00
NZD
Category: Children general
Curses to be broken. Riddles to be solved. Kings' favor to be won. These are the standard stories we've heard in folktales and fables for as long as we can remember--challenges faced and overcome by princes and knights in shining armor. In Folktales for Fearless Girls, though, we see a different set of heroes charge across the page. In fact, we see heroines. Wily women and clever girls, valiant queens and brave villagers--these are the people to save the day in this collection of folktales from around the world and across the ages. Long before J.K. Rowling brought us Hermione Granger, well before Katniss Everdeen entered the arena, these fierce protagonists were the role models for strong girls through the ages. Here we read the story of Jimena, who dresses like a man to go fight in a war; of Min, whose cleverness leads her family to riches; and of Nabiha, who outsmarts thieves and wins the respect of the king. With stories from China, Russia, Persia, India, Armenia, the UK, Spain, France, Southern Africa, Egypt, and Germany, this is a collection of tales that showcases the original literary feminists. With beautiful full-color art throughout to accompany these empowering tales, this an essential book for all girls! ...Show more
$35.00
NZD
Category: Children's classics | Series: Illustrated Story Collections
A collection of six timeless, classic stories in one gift-packed volume, retold for younger readers: The Count of Monte Cristo, The 39 Steps, The Prisoner of Zenda, Moonfleet and The Three Musketeers.
$13.00
NZD
Category: Children's classics | Series: First Stories
First Stories: Jack and the Beanstalk is the perfect introduction to this classic fairy tale for young children. Push, pull and slide mechanisms bring the story to life and introduce all the main characters, including brave young Jack and of course the giant he discovers at the top of the towering beans talk. This well-loved fairy tale is beautifully imagined for a new generation by internationally popular children's illustrator Natascha Rosenberg.Titles to collect: Snow White, Alice in Wonderland, Cinderella, Rapunzel, The Jungle Book, Little Red Riding Hood ...Show more