$30.00
NZD
Category: Anthologies and Treasuries
A delightful Rudie Nudie celebration of the joy of Christmas from award-winning creator Emma Quay. Yoo-hoo, Rudie Nudie. Rudie Nudie, where are you? It is very nearly Christmas Day for Rudie one and two. It's Christmas Eve and two little rudie nudies are on the run again! From bestselling author-ill ustrator Emma Quay comes the perfect book to share this holiday season. ...Show more
$25.00
NZD
Category: Anthologies and Treasuries | Series: Pages and Co
Third in the modern-classic and bestselling bookwandering series that celebrates all that is best in life: books, adventure, friendship - and cake! Strange things are happening. A man comes into Pages & Co looking for a book... then suddenly can't remember it. Tilly and her family feel like the wor ld is changing - but can't quite put their finger on why. Meanwhile, the Underwoods are expanding their control over bookwandering - and they still have their sights set on Tilly. Leaving the safety of the bookshop, Tilly heads to America to find the legendary Archivists and save bookwandering... ... or at least, that's the plan. Wandering in layers of story, Tilly and her friend Oskar come up against dangers they could never have expected, team up with an unexpectedly familiar face, and ultimately find themselves taking on the biggest threat to stories there has ever been - with only their courage and ingenuity to help them. As well as some of their dearest fictional friends... ...Show more
$25.00
NZD
Category: Anthologies and Treasuries
An enchanting and inspiring stand-alone novel from the author of The Princess and the Foal. Maisie has always loved horses. She is also a talented artist. When the opportunity arises for her to study in Paris, her two worlds collide. There, in the heart of the city, Maisie finds the childhood diary of f amous horse artist, Rose Bonifait, and meets the beautiful black stallion, Claude. As the two girls' stories emerge, tragedies unfold - both past and present - and Maisie realises that she can't begin to imagine life without her forever horse... ...Show more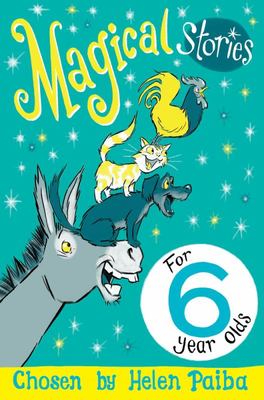 $18.00
NZD
Category: Anthologies and Treasuries | Series: Stories for 6 Year Olds
Magical Stories for 6 Year Olds is a bright and varied selection of marvellously magical stories by some of the very best writers for children. Perfect for reading alone or aloud - and for dipping into time and time again. With stories from The Brothers Grimm, Berlie Doherty, Joan Aiken, Geraldine McCau ghrean and many more, this book will provide hours of fantastic fun. ...Show more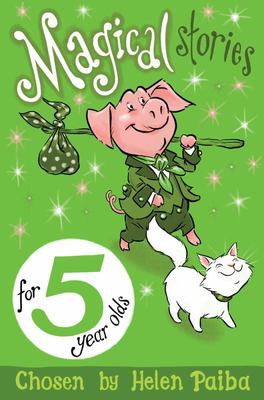 $18.00
NZD
Category: Anthologies and Treasuries | Series: Stories for 5 Year Olds
Magical Stories for 5 Year Olds is a bright and varied selection of marvellously magical stories by some of the very best writers for children. Perfect for reading alone or aloud - and for dipping into time and time again. With stories from Joan Aiken, Margaret Mayo, Alf Proysen, Margaret Mahy and many more, this book will provide hours of fantastic fun. ...Show more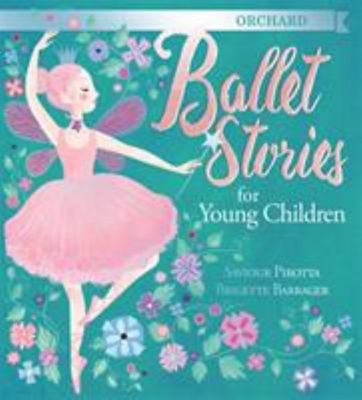 $35.00
NZD
Category: Anthologies and Treasuries
Discover all the magic of the ballet with this collection of classic tales and meet enchanted princesses, magical birds, dancing dolls and wicked witches. Travel to a magical kingdom of sweets, twirl at an enchanted fairytale ball, and discover the story of a sleeping princess, woken after 100 years by her true love's kiss. This beautiful gift collection contains six of the best-loved stories from the ballet: The Nutcracker, Swan Lake, Sleeping Beauty, Cinderella, Coppelia and The Firebird. Award-winning storyteller Saviour Pirotta retells the classic tales in an accessible style that's perfect for young children, while New York Times bestselling artist Brigette Barrager's beautiful full-colour illustrations bring each magical scene to life. The perfect gift for little ballet dancers and ballet fans. ...Show more
$29.99
NZD
Category: Anthologies and Treasuries | Series: Pig the Pug
Eww! What a stinker! Pig isnt just the worlds greediest Pug, hes the DIRTIEST too. Its high time he had a bath! But try telling Pig that...  
$18.50
NZD
Category: Anthologies and Treasuries
The complete adventures of Snugglepot and Cuddlepie is undoubtedly one of Australia's best loved children's books. Since its publication in 1918 generations of Australian children have been captivated by the fantasy world of May Gibbs. Ages 4+.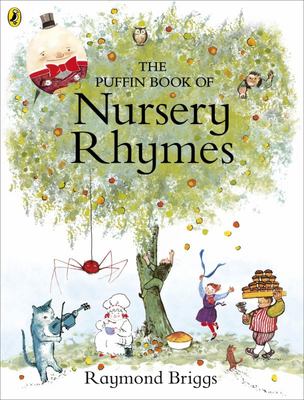 $48.00
NZD
Category: Anthologies and Treasuries
"With over 250 nursery rhymes, including both well-known favourites and hidden gems, this collection has something for every child. This collection is perfect for sharing and a gift to treasure. With beautiful illustrations by Raymond Briggs, the much-loved creator of The Snowman, this favourite classic is now available for a whole new generation of children. Winner of the Kate Greenaway Medal in 1966" ...Show more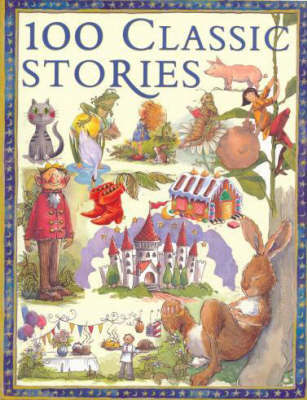 $28.00
NZD
Category: Anthologies and Treasuries
Much-loved classics, legends from faraway places and famous characters make this a collection to cherish. Every page is lavishly illustrated and will appeal to children between the ages of 4 and 9. Includes traditional favourites such as The Emperor's New Clothes, Cinderella, The Sword in the Stone and The Little Mermaid. There is a special section for 4-6 year olds and one for 7-9 year olds. Each of the stories in the 4-6 year old section has been especially selected for this age group, and the pages have been designed with younger readers in mind, helping to bring a world of wonder and magic to life. Each of the stories in the 7-9 year old section has been especially selected for this age group. Each tale will excite imaginations and help to foster a lifelong love of books and stories. ...Show more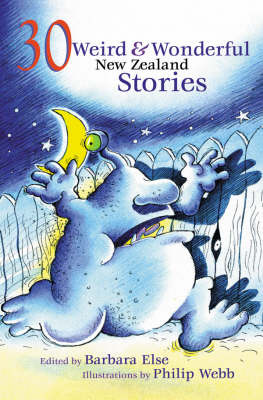 $25.00
NZD
Category: Anthologies and Treasuries | Reading Level: 8-10
Following in the footsteps of 30 New Zealand Stories for Children and Another 30 New Zealand Stories for Children, comes this anthology of fantasy and science fiction stories written for New Zealand children. Aim at 8-10 year olds. This is a collection of tales about space aliens, talking animals, monst ers, magical and outrageous beings and impossible events.Contributors include: Margaret Mahy, Ken Catran, David Hill, Jane Buxton and Pauline Cartwright . Illustrated by Philip Webb the well-known New Zealand children's illustrator. In 2001 he won the Honour Award in the Picture Book category of the NZ Post Children's Book Awards for Dragor, written by Pat Quinn. Edited by Barbara Else (Another 30 New Zealand Stories for Children), this collection is carefully thought out and well balanced. The stories cover the spectrum between fantasy and science fiction; there are stories for young children as well as for older children; and there is a range of stories - both published and unpublished. Many of New Zealand's best writers are represented here. ...Show more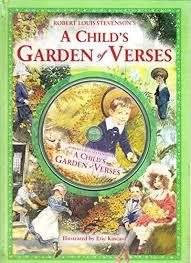 $15.00
NZD
Category: Anthologies and Treasuries
The classic anthology conjures up a vanished world of candlelight, horse-drawn carriages and teh Victorian nursery. Today's children lover Rovert Louis Stevenson's delightful verses because of their deceptively simple rhymes and rhythms and their timeless subject matter: birds and animals, gardens, adve nture and fantasy. ...Show more