$18.00
NZD
Category: Children's fiction | Series: Diary of a Wimpy Kid
An unexpected inheritance gives the Heffley family a chance to make major improvements to their home. But they soon find that construction isn't all it's cracked up to be. When things get rough, will the Heffleys be able to stay ... or will they be forced to move?
Slime
by David Walliams
$22.99
NZD
Category: Children's fiction
 Welcome to the Isle of Mulch! Home to a large number of awful adults who like nothing more than making children miserable. And the island is owned by the most awful one of all – Aunt Greta Greed! Something needs to be done about them. But who could be brave enough? Meet Ned! Ned has lived on Mulch all his life and whilst trying to get his own back on his trickster sister, Jemima, he discovers one of the great mysteries of the world – slime! What is it? Who is it? Where does it come from? And how does Ned use slimepower to take on the horrible grown-ups of Mulch? ...Show more
$20.00
NZD
Category: Children's fiction
Baboon LOVES having his butt out! How cheeky! What happens when all the well-dressed animals in town tell him to cover up?
$23.00
NZD
Category: Children's fiction | Series: book addresses dyslexia | Reading Level: Children's - Grade 4-6, Age 9-11
A New York Times Bestseller The author of the beloved One for the Murphys gives readers an emotionally-charged, uplifting novel that will speak to anyone who's ever thought there was something wrong with them because they didn't fit in. "Everybody is smart in different ways. But if you judge a fish by i ts ability to climb a tree, it will live its life believing it is stupid." Ally has been smart enough to fool a lot of smart people. Every time she lands in a new school, she is able to hide her inability to read by creating clever yet disruptive distractions. She is afraid to ask for help; after all, how can you cure dumb? However, her newest teacher Mr. Daniels sees the bright, creative kid underneath the trouble maker. With his help, Ally learns not to be so hard on herself and that dyslexia is nothing to be ashamed of. As her confidence grows, Ally feels free to be herself and the world starts opening up with possibilities. She discovers that there's a lot more to her--and to everyone--than a label, and that great minds don't always think alike. ...Show more
$28.00
NZD
Category: Children's fiction | Series: Harry Potter | Reading Level: Children's - Grade 4-6, Age 9-11
'Give me Harry Potter, and I shall leave the school untouched. Give me Harry Potter, and you will be rewarded' Lord Voldemort Harry Potter is preparing to leave the Dursleys and Privet Drive for the last time. But the future that awaits him is full of danger, not only for him, but for anyone close to h im - and Harry has already lost so much. Only by destroying Voldemort's remaining Horcruxes can Harry free himself and overcome the Dark Lord's forces of evil. In this dramatic conclusion to the Harry Potter series, Harry must leave his most loyal friends behind, and in a final perilous journey find the strength and the will to face his terrifying destiny: a deadly confrontation that is his alone to fight.   ...Show more
$19.00
NZD
Category: Children's fiction | Series: Dog Man
Howl with laughter with Dog Man, the internationally bestselling series from Dav Pilkey, the creator of Captain Underpants! Petey the Cat is out of jail, and he has a brand-new lease on life. While Petey's reevaluated what matters most, Li'l Petey is struggling to find the good in the world. Can Petey a nd Dog Man stop fighting like cats and dogs long enough to put their paws together and work as a team? They need each other now more than ever -- Li'l Petey (and the world) is counting on them! Dav Pilkey's wildly popular Dog Man series appeals to readers of all ages and explores universally positive themes, including empathy, kindness, persistence, and the importance of being true to one's self.   ...Show more
$30.00
NZD
Category: Children's fiction
The exquisite and thought-provoking new book from the multi award-winning, internationally best-selling picture book creator of Lost and Found, Oliver Jeffers. Well, hello. And welcome to this Planet. We call it Earth. Our world can be a bewildering place, especially if you've only just got here. Your h ead will be filled with questions, so let's explore what makes our planet and how we live on it. From land and sky, to people and time, these notes can be your guide and start you on your journey. And you'll figure lots of things out for yourself. Just remember to leave notes for everyone else… Some things about our planet are pretty complicated, but things can be simple, too: you've just got to be kind. Here We Are is the utterly heartfelt new book from Oliver Jeffers. We're glad you found it. "An optimistic snapshot of contemporary life, this heartfelt hug of a book ought to become a classic" The Guardian   ...Show more
$25.00
NZD
Category: Children's fiction
War destroyed their worlds, now two young girls and their remarkable horses are fighting once more - this time to win. When twelve-year-old Mira stumbles across a white stallion in a forest in Berlin, she doesn't realise that this horse will take her on an incredible journey. Together, they're going to ascend the starry heights of Grand Prix show jumping, and sweep back in time to Poland in 1939 where another young girl is risking everything to save the horse that she loves... Prince of Ponies is a story of courage and the will to win against all odds. ...Show more
$30.00
NZD
Category: Children's fiction
Sing your heart out this Christmas with a whole choir of characters, in the showstopping new picture book from number one bestselling author David Walliams, illustrated by the artistic genius, Tony Ross! There's more than one star of the show this Christmas... In fact, there's a whole choir of them! W arble the walrus LOVES to sing. Unfortunately, she is not very good at it! And when her atrocious warbling causes an avalanche, the other walruses leave her all alone. But when you SING like no-one is listening, SOMETIMES, they start to hear you... The perfect Christmas gift for anyone who loves to laugh or sing, this brand-new story from David Walliams is a delightfully wonderful warble about doing what makes you HAPPY, and being LOUD about it! ...Show more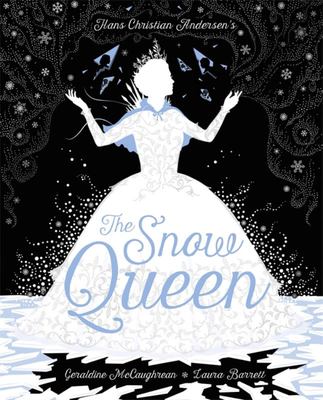 The Snow Queen
by Geraldine McCaughrean; Hans Christian Anderson
$30.00
NZD
Category: Children's fiction
An enchanting picture book retelling of The Snow Queen. A magical, wintery tale of friendship, love and adventure. Join Gerda on her epic journey to the mysterious, snowy lands of the frozen North. Meeting fairy-tale princesses, talking crows and wise old women with enchanted gardens, on her quest to r escue best friend Kai from the Snow Queen's icy palace. Hans Christian Andersen's classic tale has enchanted children for over 150 years. Retold by Carnegie Medal-winning author Geraldine McCaughrean, with stunningly intricate silhouette illustrations, this is a must-have addition to any child's bookshelf. ...Show more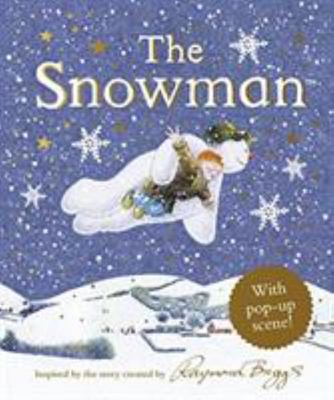 $23.00
NZD
Category: Children's fiction
One winter's night, a snowman comes to life and a magical adventure begins . . . This special edition includes a magical pop-up scene, with a story based on the beloved picture book by Raymond Briggs.  Christmas wouldn't be Christmas without Raymond Briggs's classic story, The Snowman. This brand-new ed ition features a magical pop-up scene, and artwork from the much-loved animated film.  With a story inspired by Raymond Briggs' classic picture book, this is a wintery gift edition sparkling with festive magic.  ...Show more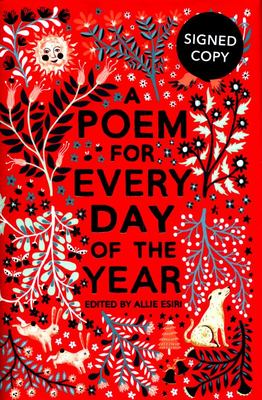 $40.00
NZD
Category: Children's fiction
A Poem For Every Day of the Year is a magnificent collection of 366 poems compiled by Allie Esiri, one to share on every day of the year. These poems are funny, thoughtful, inspiring, humbling, informative, quiet, loud, small, epic, peaceful, energetic, upbeat, motivating, and empowering! Perfect for re ading aloud and sharing with all the family, it is bursting at the seams with familiar favourites and exciting new discoveries. T.S.Eliot, John Betjeman, Lewis Carroll, William Shakespeare and Christina Rossetti sit alongside Seamus Heaney, Ted Hughes, Carol Ann Duffy, and Kate Tempest.This soul-enhancing book will keep you company for every day of your life. ...Show more