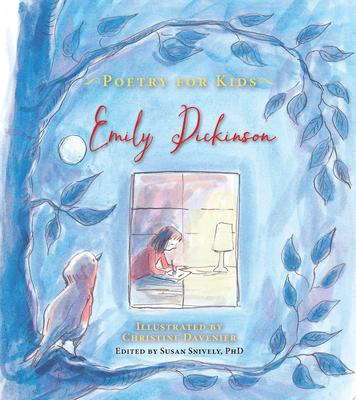 $22.00
NZD
Category: Children's poetry | Series: Poetry for Kids
Let your children discover the works of poet Emily Dickinson in Poetry for Kids: Emily Dickinson. As the premier title in the Poetry for Kids series, Emily Dickinson introduces children to the works of poet Emily Dickinson. Poet, professor, and scholar Susan Snively has carefully chosen 35 poems of in terest to children and their families. Each poem is beautifully illustrated by Christine Davenier and thoroughly explained by an expert. The gentle introduction, which is divided into sections by season of the year, includes commentary, definitions of important words, and a foreword. ...Show more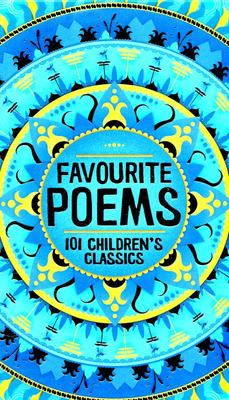 $21.00
NZD
Category: Children's poetry | Reading Level: From 8
Silly, fantastical, romantic, thought-provoking...This new collection includes 101 classic poems that every child should read! Find Tennyson, Keats, Shelley, Wordsworth, Edward Lear, Emily Dickinson, Shakespeare and many more. The poems are organized by theme, and lively introductions provide informatio n on the poets and their craft. Includes an index and glossary of poetic form. ...Show more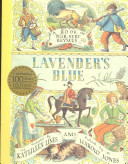 $40.00
NZD
Category: Children's poetry
This is a definitive collection of nursery rhymes, beautifully designed and illustrated by the influential artist, Harold Jones. This facsimile edition has been lovingly produced to recreate the look and feel of the first printing of this much-loved book, which was originally published in 1954.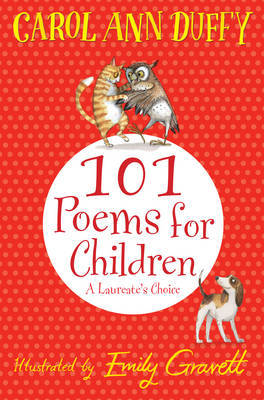 $20.00
NZD
Category: Children's poetry | Reading Level: 9
A beautiful poetry collection chosen by the Poet Laureate, Carol Ann Duffy. Carol Ann Duffy, the Poet Laureate, has chosen her favourite poems for children for this stunning collection of classic and modern verse, exquisitely illustrated by multi-award-winning illustrator Emily Gravett.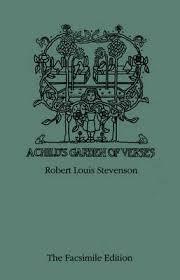 $27.00
NZD
Category: Children's poetry
Perhaps one of the most popular of Stevenson's works, A Child's Garden of Verses, first published in 1885, is regarded universally as an outstanding example of the greatest recollections of childhood in verse. We are delighted to announce the republication of this fine facsimile edition. Featuring the s uperb illustrations of Charles Robinson, and including the original advertisements from the 1886 edition, this volume has a nostalgic feel which complements Stevenson's evocative verses with elegance and flair. Dedicated to Stevenson's nanny, Alison Cunningham, 'from her boy', this childhood classic features favourites from The Land of Nod to the immortalisation of Leerie, The Lamplighter. Altogether, this beautiful edition is a fitting tribute to a wonderful writer and one which will continue to appeal to lovers of literature, young and old. ...Show more
$15.00
NZD
Category: Children's poetry
This book helps you rediscover the delight and innocence of childhood in these classic poems from celebrated author, Robert Louis Stevenson. From make-believe to climbing trees, bedtime stories to morning play and favourite cousins to beloved mothers. Here is a very special collection to be treasured fo r ever. ...Show more
$29.00
NZD
Category: Children's poetry
This delightfully illustrated gift book contains more than seventy-five of the best-loved rhymes and songs of childhood, from soothing lullabies to schoolyard chants. Popular classics such as "Pat a Cake," "Humpty Dumpty" and "Jack and Jill" are joined by lesser-known rhymes and ditties from many differ ent cultures. Kady MacDonald Denton's illustrations add liveliness and humour. Together, parents and children will enjoy sharing A Child's Treasury of Nursery Rhymes. 75 songs are available to download from www.panmacmillan.com ...Show more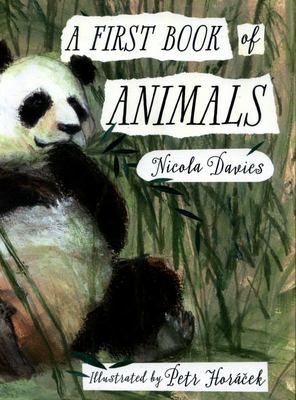 A First Book of Animals
by Nicola Davies; Petr Horácek (Illustrator, Translator)
$33.00
NZD
Category: Children's poetry
Nicola Davies, the award-winning author of A First Book of Nature, presents a spellbinding treasury of poems about the animal world, illustrated in breathtaking detail by Petr Horacek. Polar bears playing on the ice, tigers hunting in the jungle, fireflies twinkling in the evening sky and nightingales s inging in the heart of the woods - there are animals everywhere. From blue whales to bumblebee bats and everything in between, A First Book of Animals takes you all over the planet to visit all kinds of different creatures. This book is a glorious celebration of life in the wild in all its variety and splendour, and belongs on every child's bookshelf. ...Show more

$19.00
NZD
Category: Children's poetry
Whether rhyming, tongue-tying, or defying structure, here are more than three dozen poems that simply beg to be read aloud.  The creators of A POKE IN THE I and A KICK IN THE HEAD complete a triplet with this collection of lively rhymes and tricky tongue twisters, poems for more than one voice, bilingua l poems -- and poems that may just inspire kids to memorize them.  Paul B. Janeczko offers a range of gems, from classic Shakespeare and Lear to anonymous rhymes to contemporary riffs on everything under the sun, while Chris Raschka counterpoints with the vibrant accents of his wittily detailed artwork. ...Show more
$30.00
NZD
Category: Children's poetry
Curl up with a playful collection of poems from best-selling children's author and poet Michael Rosen, perfect for sharing with young friends.   In this exuberant compilation, Michael Rosen invites children to joyfully celebrate sounds and the infinite possibilities of language. Nonsense verses with t he feel of classic nursery rhymes tickle the ear and set feet tapping while expressive illustrations by Chris Riddell illuminate the larger-than-life characters. With subject matter that runs the gamut of a child's emotional range from hungry and angry to wiggly and giggly, these thirty-six clever poems will delight little listeners. ...Show more

$30.00
NZD
Category: Children's poetry | Reading Level: From 8 To 99
A wonderful treasury containing poems about all kinds of people, for all kinds of people, written by all kinds of people. Including a whole host of poets such as Ted Hughes, Charles Causley, Christina Rossetti, Maya Angelou and Roger McGough, this illustrated volume is a celebration of humans in all the ir diversity. Here, you'll find people sad and happy, busy and idle, young and old and engaged in all manner of activities, at their best and at their worst. The poems include both old favourites and less familiar poems, from a host of well-known names. The book is illustrated throughout in black and white by a range of artists including Laura Stoddart. ...Show more