$34.99
NZD
Category: Picture books | Series: Dr. Seuss
The classic Dr. Seuss tale about the journey ahead of all of us as we grow up, now in a beautiful slipcased, hardback gift edition. From fun times and triumphs to lurches and slumps, Dr. Seuss takes an entertaining look at the adventures that life may have in store for us. This special edition hardback with beautiful matching slipcase is perfect for those important life events such as graduations, weddings, christenings or changing school, as well as everyday reading for all ages. ...Show more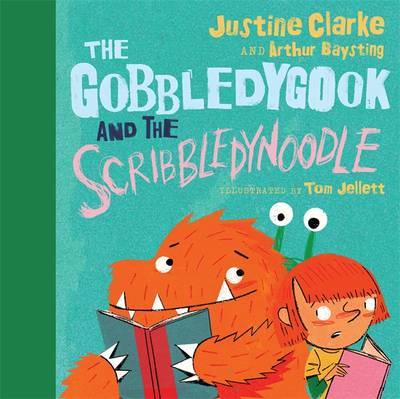 $24.00
NZD
Category: Picture books
"Look! Look! It's the Gobbledygook! He's reading his favourite mon-story book. He's taking a look at his mon-story friends. And this is where the story really begins...When a monster jumps right out of the Gobbledygook's library book, it takes a bit of clever handling to stop the Scribbledynoodle from s cribbling on things it shouldn't! A delightful and fun book for preschoolers from the ever-popular singer, actress and children's TV presenter, Justine Clarke, teamed with Arthur Baysting." ...Show more
$18.00
NZD
Category: Picture books
"Something is coming. Can you see? It snuffles and gruffles. What can it be? Look! Look! It's a Gobbledygook! It's ripping up pages and eating a book! "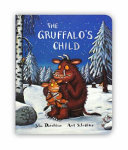 $23.00
NZD
Category: Picture books | Series: Gruffalo
A special book and CD edition of the bestselling The Gruffalo's Child. "The Gruffalo said that no gruffalo should Ever set foot in the deep dark wood." But one wild and windy night the Gruffalo's child disobeys her father's warnings and ventures out into the snow. After all, the Big Bad Mouse doesn't re ally exist ...does he? The Gruffalo's Child is the Number One bestselling, much-loved sequel to the worldwide picture-book phenomenon that is The Gruffalo. Julia Donaldson's trademark rhyming text and Axel Scheffler's brilliant, characterful illustrations combine once more to ensure that the Gruffalo's child has followed firmly in her father's footsteps and that her story is one that children will ask for again, and again...and again! The Gruffalo's Child Book and CD Pack features the classic story with a stunning redesigned cover and finish, and a story CD read aloud by actress Imelda Staunton, making it a must-have addition to the bookshelves of all Donaldson and Scheffler fans - big and small! Other available book and CD packs with redesigned covers are The Gruffalo, Room on the Broom, The Snail and the Whale, The Smartest Giant in Town, Monkey Puzzle, Charlie Cook's Favourite Book, and A Squash and a Squeeze. ...Show more
$22.00
NZD
Category: Picture books | Series: Asterix
When the Romans persuade a Gaulish chief to challenge Vitalstatistix to single combat, no one worries much. But then a flying menhir hits Getaflix and he no longer remembers how to make his magic potion. Can Asterix help restore Getaflix's memory?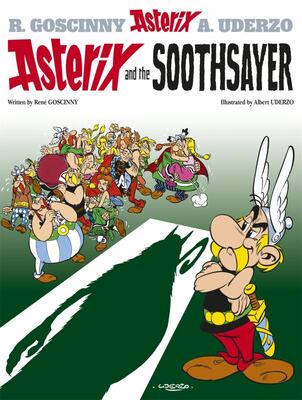 $22.00
NZD
Category: Picture books | Series: Asterix
It was a dark and stormy night, and a sinister visitor has arrived in the little Gaulish village where Asterix lives. Prolix claims he's a soothsayer, and the townsfolk believe every word he says. Only Asterix knows better. How can he make all his friends see the truth?
$21.00
NZD
Category: Picture books | Reading Level: 2-12
Colour and animals are used in this book alongside a simple rhyming text and lots of repetition. The question and answer technique takes the reader through a range of animals and colours as a big green frog, a plump purple cat, a cheeky monkey and many more march across the pages. Children soon learn th e book by heart and recognise the colours and the animals. ...Show more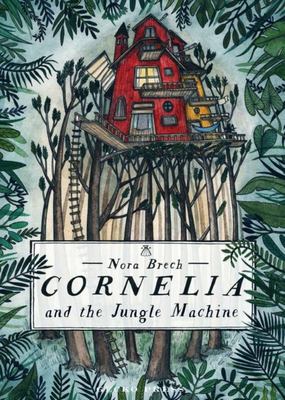 $30.00
NZD
Category: Picture books
Cornelia and her parents move in to a new house. Bored, she is sent to play "outside." She discovers a hidden treehouse and a boy her own age. "Do you really live here all alone?" she asks. "No I live here with my inventions. Come and take a look . . ." Inside Cornelia is introduced to a magical mach ine. A jungle machine Nora Brech's gothic illustrations are packed with imaginative details and perspectives. Through an extreme wide-angle lens, she draws the reader in to a powerfully detailed, filmic world. ...Show more
$24.00
NZD
Category: Picture books | Reading Level: Children's - Grade 3-4, Age 8-9
Phizzwhizzing new cover look and branding for the World's NUMBER ONE Storyteller! Fantastic Mr Fox - the legendary tale of the most cunning fox in the world. Boggis is an enormously fat chicken farmer who only eats boiled chickens smothered in fat. Bunce is a duck-and-goose farmer whose dinner gives hi m a beastly temper. Bean is a turkey-and-apple farmer who only drinks gallons of strong cider. Mr Fox is so clever that every evening he creeps down into the valley and helps himself to food from the farms. Now the farmers have hatched a plan to BANG-BANG-BANG shoot Mr Fox dead. But, just when they think Mr Fox can't possibly escape, he makes a fantastic plan of his own . . . ...Show more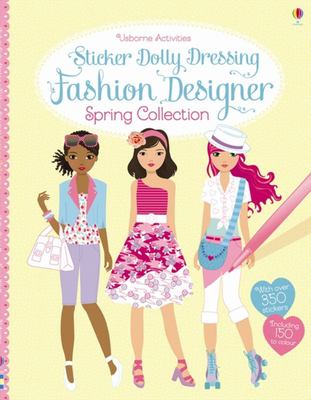 $16.00
NZD
Category: Picture books | Series: Usborne Sticker Dolly Dressing
The dolls are ready for their show-stopping outfits, and this time you're in charge from head to toe - colours, styles, patterns and accessories are all up to you! It is a perfect pastime for young fashionistas. It includes over 350 stickers to create the dolls' outfits, including 150 blank stickers rea dy to customize. It also includes hints and tips on patterns and colour combinations to use, as well as ideas for creating your own fashion sketchbook and mood boards. ...Show more
$21.00
NZD
Category: Picture books | Series: Charlie & Lola | Reading Level: Children's - Kindergarten, Age 5-6
Two especially good stories about animals including "I Completely Know About Guinea Pigs" and a brand new story, the poignant and heartwarming "I Will Not Ever Never Forget You Nibbles", published in this collection for the very first time.