$21.00
NZD
Category: Picture books | Series: Harry the Dirty Dog | Reading Level: From 2 to 12
"Harry is a black and white dog who hates having a bath - so when he sees his owner with the dreaded bath, he runs away. But in the end, Harry gets so dirty that his owners dont recognise him and so he has to beg for the thing he used to dread so much so they let him back into the houshold."
$20.00
NZD
Category: Picture books | Series: Simon
The little rabbit is loved by his family, even though whenever they ask him a question, he answers very rudely. In the morning his mother would say, 'Time to get up, my little rabbit ' He'd reply: 'Poo bum '. One day the little rabbit meets a hungry wolf. Will he learn his lesson once and for all?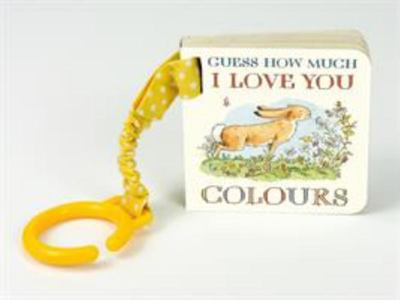 $11.00
NZD
Category: Picture books | Series: Guess How Much I Love You: Buggy Book
Say hello to Little Nutbrown Hare's friends - a yellow butterfly, a blue bird, a red ladybird and a green frog; then say goodbye to brown leaves rustling away in the wind. This charming buggy board book will captivate babies as each spread encourages the very young to learn colours in a clear and fun wa y. ...Show more
$20.00
NZD
Category: Picture books | Series: Frog and Toad
One of the launch titles in the amazing new Essential Picture Book Classics list from HarperCollins, this book contains five engaging, warm and very funny stories about Frog and Toad. A collectable classic picture book that every child should read and own. Julia Donaldson says "I hugely admire and envy Arnold Lobel; he is my hero". Once upon a time there were two good friends, a frog and a toad...From writing letters to going swimming, telling stories to finding lost buttons, Frog and Toad are always there for each other - just as best friends should be. The Frog and Toad stories from Arnold Lobel have been loved by generations. Essential Picture Book Classics - timeless stories for every child to treasure. ...Show more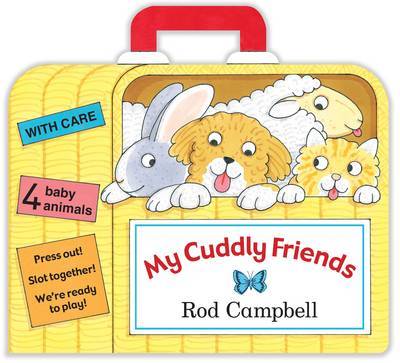 $18.00
NZD
Category: Picture books
Rod Campbell, the creator of the preschool lift-the-flap classic Dear Zoo, has been a trusted name in early learning for over thirty years. Toddlers will love learning about kittens, puppies, rabbits and lambs in My Cuddly Friends, with an animal friend to press out, pop up and play with on every spread . The carrying handle means children can take them with them wherever they go! With bright, colourful artwork and a collection of pets to play with, My Cuddly Friends is a fun and exciting way for toddlers to explore the shapes of their favourite animals. Perfect for children who love animals! ...Show more
Pop-Up Volcano
by Fleur Daugey, Bernard Duisit
$40.00
NZD
Category: Picture books
Have you ever wondered how volcanoes are formed? Did you know that there are different types of eruptions? Pop-Up Volcano! tells you everything you've always wanted to know about volcanoes with fact-packed text--and pop-ups! Discover the science behind volcanic eruptions; what happens when magma meets w ater; the kinds of creatures that make their homes next to these mountains of fire; and what the Hawaiian goddess Pele has to do with all of this.This fascinating book features detailed illustrations and stunning paper engineering for amateur volcanologists and nature lovers. Readers will delve deep beneath the surface of our planet, witnessing some of the most devastating moments in recorded history, including a mysterious volcanic eruption that occurred during the Middle Ages and the eruption of Mount Vesuvius outside Pompeii almost two thousand years ago. ...Show more
$50.00
NZD
Category: Picture books
Robert Sabuda takes readers on a magical journey under the sea in this pop-up adaptation of the beloved fairy tale The Little Mermaid. Amazing three-dimensional paper structures pop off the page, bringing this underwater adventure to life. This visually stunning story of true love, adventure and sacrifi ce is sure to become a favorite in every family's library. ...Show more
$30.00
NZD
Category: Picture books
One of today's most inspiring world leaders was once an ordinary child named Lhamo Thondup. In a small village in Tibet, his mother was his first great teacher of compassion. In everyday moments from his childhood, young readers begin to see that important lessons are all around us, and they, too, can g row to truly understand them. With simple, powerful text, the Dalai Lama shares the universalist teachings of treating one another with compassion, which Bao Luu illustrates beautifully in vibrant colour. In an increasingly confusing world, The Seed of Compassion offers guidance and encouragement on how we all might bring more kindness to our world. ...Show more
$19.00
NZD
Category: Picture books
When a little old lady can't stand her tiny house any longer, a wise old man gives her some strange advice... And soon her house is feeling smaller than ever, with a hen, a goat, a pig, and even a cow trampling all over her kitchen! But the wise old man has one piece of advice still to give and may yet be able to solve the little old lady's problems. Adapted from a classic folktale, A Squash and a Squeeze was the very first picture book by Julia Donaldson and Axel Scheffler, before they went on to become international stars for their beloved picture books, including The Gruffalo and Room on the Broom. Long out of print in the US, A Squash and a Squeeze is back and ready to be discovered by a new generation of readers. ...Show more
$22.00
NZD
Category: Picture books | Series: Asterix
The path of true love never did run smoothly—especially when the sweethearts' fathers have split their town in half. That's the problem for Histrionix and the beautiful Melodrama, son and daughter of two rival chieftains. So the star-crossed lovers call in Asterix, Obelix, and Getafix to sort everything out. Can the trusty trio persuade the village to reunite? Maybe some magic will help. ...Show more
$35.00
NZD
Category: Picture books | Series: Asterix
When Asterix and Obelix rescue a mysterious Pict named MacAroon, they must journey to Caledonia, now Scotland, to return him to his lady love, Camomilla, the adopted daughter of the old king. However, the treacherous chieftain, MacCabeus, plans to marry her and claim the throne - with the help of the Ro mans! What with caber-tossing, bagpipes, malted water and an enormous otter in the loch, can the Gauls reunite MacAroon and Camomilla and enjoy some Roman-bashing along the way? ...Show more