$25.00
NZD
Category: Children's fiction | Series: The World's Worst Children
From the world's favourite author, David Walliams - ten cautionary tales and a delightfully dreadful cast of characters; all in a gorgeously gifty FULL COLOUR format! Are you ready to meet the World's Worst Children? Five beastly boys and five gruesome girls! * Like Sofia Sofa - a TV super-fan so stuck to the sofa that she's turning into one! * Or Dribbling Drew - a boy whose drool gets him into trouble on a school trip! * And not forgetting Blubbering Bertha - a girl who bawls and tells terrible tales! Also featuring a special appearance from fan-favourite Raj! From Number One bestselling author David Walliams comes this collection of wickedly funny, deliciously mischievous tales, illustrated in glorious colour by the artistic genius Tony Ross. ...Show more
$24.00
NZD
Category: Children's fiction | Series: Once | Reading Level: very good
Felix and Zelda have escaped the death camp train, but where do they go now? They're two runaway kids in Nazi-occupied Poland during World War II. Danger lies at every turn of the road. With the help of a woman named Genia and their active imaginations, Felix and Zelda find a new home and begin to heal, forming a new family together. But can it last? Morris Gleitzman's winning characters will tug at readers' hearts as they struggle to survive in the harsh political climate of Poland in 1942. Their lives are difficult, but they always remember what matters: family, love, and hope. ...Show more
$22.00
NZD
Category: Children's fiction | Reading Level: 7 Kids picture
No matter who you are, where you come from, where you live, what you look like, who you love, whether you are small or tall, whether you walk or run, this book celebrates the richness in our differences and the joy that... we are all equal.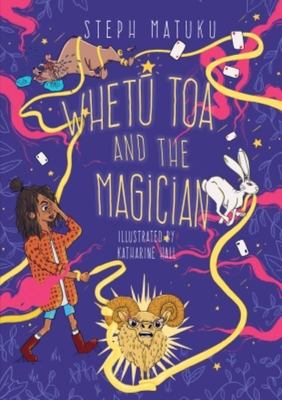 $25.00
NZD
Category: Children's fiction
When Whetu's mother takes a job organising a magician's house and farm, Whetu becomes the animal keeper, looking after a golden ram, three lazy pigs, talking horses, a cowardly bull and the magician's stage assistant - an arrogant white rabbit called Errant. Errant's been playing around with magic and created a carnivorous lamb, which he can't change back. Rather than face the magician, Errant disappears and Whetu becomes the magician's new assistant, just in time for the Royal Performance. It all seems to be going well until Errant reappears to seek his revenge, and Whetu must save the day - and the king. ...Show more
$18.00
NZD
Category: Children's fiction | Series: Diary of a Wimpy Kid
An unexpected inheritance gives the Heffley family a chance to make major improvements to their home. But they soon find that construction isn't all it's cracked up to be. When things get rough, will the Heffleys be able to stay ... or will they be forced to move?  
$20.00
NZD
Category: Children's fiction | Series: The World of Ruby Red Shoes | Reading Level: 4+
RUBY RED SHOES LOVES TO LEARN - AND TO SHARE. LET RUBY WELCOME YOU INTO HER WORLD AS SHE TALKS ABOUT HER FEELINGS. When I feel happy, all the world seems light, like sunshine and daffodils, all golden and bright. With so much awareness around mindfulness and mental health in young children, this is the perfect book to start gentle conversations about why we can feel the way we do, and how some of our more confronting feelings can be managed. ...Show more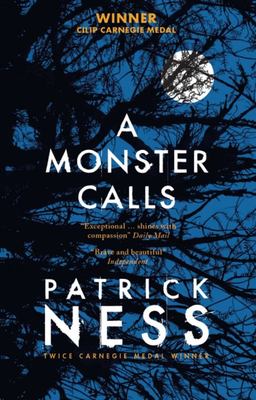 $21.99
NZD
Category: Children's fiction | Series: STAND ALONE
Patrick Ness's #1 New York Times bestseller now in a movie tie-in version with a striking new cover.   The monster in Conor's backyard is not the one he's been expecting -- the one from the nightmare he's had every night since his mother started her treatments. This monster is ancient. And wild. And i t wants something from Conor. It wants the truth. From the final idea of award-winning author Siobhan Dowd--whose premature death from cancer prevented her from writing it herself--Patrick Ness has spun a haunting and darkly funny novel of mischief, loss, and monsters both real and imagined. This paperback movie tie-in edition includes a book group discussion guide. ...Show more
$25.00
NZD
Category: Children's fiction
Shortlisted for Waterstones Book of the Year 2017.'A Skinful of Shadows confirms Hardinge's status as one of our finest storytellers. It's rare to find a book which is every bit as intelligent and stylish as it is riveting - I was enthralled' - Sarah Perry, author of The Essex SerpentFrances Hardinge we aves a dark, otherworldly tale in A Skinful of Shadows, her first book since the Costa Award-winning The Lie Tree.When a creature dies, its spirit can go looking for somewhere to hide. Some people have space inside them, perfect for hiding.Makepeace, a courageous girl with a mysterious past, defends herself nightly from the ghosts which try to possess her. Then a dreadful event causes her to drop her guard for a moment.And now there's a ghost inside her.The spirit is wild, brutish and strong, but it may be her only defence in a time of dark suspicion and fear. As the English Civil War erupts, Makepeace must decide which is worse: possession - or death. ...Show more
$28.00
NZD
Category: Children's fiction
Step on to a stage full of stories with this beautiful anthology of 12 stories from Shakespeare. Featuring much-loved classics such as The Tempest, A Midsummer Night's Dream, Romeo and Juliet, Hamlet and Othello, each story is rewritten in a comprehensive way that is accessible for children and stunning ly illustrated by collage artist Alice Lindstrom. This lavish follow-up to A Year Full of Stories and A World Full of Animal Stories is the perfect gift for book lovers young and old. ...Show more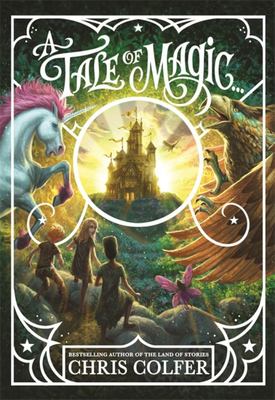 $29.99
NZD
Category: Children's fiction | Series: A Tale of Magic
A new series set in the Land of Stories universe from the #1 New York Times bestselling author, Chris Colfer, perfect for new and old fans! Fourteen-year-old Brystal Evergreen has always known she was destined for great things--that is, if she can survive the oppressive Southern Kingdom. Her only escap e are books, but since it's illegal for women to read in her country, she has to find creative ways of acquiring them. Working as a maid at her local library gives her the perfect excuse to be near them and allows her to sneak a few titles home when no one is looking. But one day Brystal uncovers a secret section of the library and finds a book about magic that changes her life forever. Magic is despised and outlawed throughout the world--Brystal is well aware of the severe consequences the book may bring--but her curiosity gets the best of her. By reading some of the text aloud, strange phenomena begin to occur and Brystal discovers she is capable of magic! And the more she practices it, the harder it becomes to hide. After being caught and convicted, Brystal is saved by a mysterious woman named Madame Weatherberry. The woman takes Brystal to her Academy of Magic and teaches her to become a fairy. While Brystal studies magic and befriends the other students, Madame Weatherberry is suddenly called away on suspicious matters. When she doesn't return, Brystal and her friends work together to find and save their instructor. Along the way, the students discover Madame Weatherberry's true intentions for the academy are not what they seem, and they come face to face with a sinister plot that puts the fate of the world, and the fate of magic itself, in grave danger... ...Show more
$18.99
NZD
Category: Children's fiction | Series: Dog Man | Reading Level: very good
He was the best of dogs... He was the worst of dogs... It was the age of invention... It was the season of surprise... It was the eve of supa sadness... It was the dawn of hope... Dog Man, the newest hero from the creator of Captain Underpants, hasn't always been a paws-itive addition to the police forc e. While he can muzzle miscreants, he tends to leave a slick of slobber in his wake! This time, Petey the cat's dragged in a tiny bit of trouble -- a double in the form of a super-cute kitten. Dog Man will have to work twice as hard to bust these furballs and remain top dog! ...Show more
$18.00
NZD
Category: Children's fiction
Rediscover the classic magical adventure of the Little Wooden Horse, brought to life with the original inside illustrations from the author of Milly-Molly-Mandy, Joyce Lankester Brisley.When Uncle Peder the toymaker falls on hard times, his little wooden horse must go out into the world to seek his fort une. But whether he's working in a coal mine, sailing the seven seas with a band of pirates, or walking the tightrope in a circus, the loyal little horse only has one wish: to return to his beloved master.Originally published in 1938, Ursula Moray-Williams The Adventures of the Little Wooden Horse is her most famous story and continues to be one of the most-loved classic stories of children's literature. ...Show more