$65.00
NZD
Category: World Cookbooks
Everything you love about Ottolenghi, made simple. Yotam Ottolenghi's award-winning recipes are always a celebration; an unforgettable combination of abundance, taste and surprise. Ottolenghi SIMPLE is no different, with 130 brand-new dishes that contain all the inventive elements and flavour combinatio ns that Ottolenghi is loved for, but with minimal hassle for maximum joy. Bursting with colourful photography, Ottolenghi SIMPLE showcases Yotam's standout dishes that will suit whatever type of cooking you find easy - whether that's getting wonderful food on the table in under 30 minutes, using just one pot to make a delicious meal, or a flavoursome dish that can be prepared ahead and then served when you're ready.  These brilliant, flavour-forward dishes are all SIMPLE in at least one (but very often more than one) way: S - short on time: less than 30 minutes, I - 10 ingredients or less, M - make ahead, P - pantry, L - lazy, E - easier than you think. Ottolenghi SIMPLE is the stunning new cookbook we have all been wishing for - Yotam Ottolenghi's vibrant food made easy.   ...Show more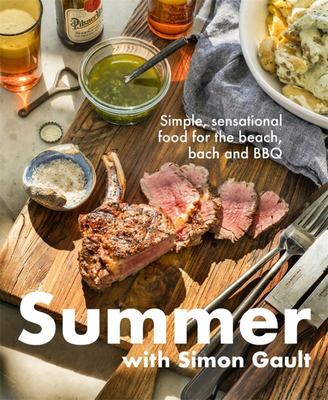 $50.00
NZD
Category: World Cookbooks
The Kiwi summer goes hand in hand with good times, friends and family, rest and relaxation, and the finest, most nutritious food. In Summer, beloved chef Simon Gault shares his favourite recipes for the summer months, offering quick fixes for the BBQ, picnics at the beach, stints at the bach; to keep t he kids happy and to exploit the best produce of the season. With a focus on healthy, tasty and stress-free, it's mouth-watering food for everyday people - inspired food that's quick and delicious. A book to make summer entertaining easy. ...Show more
$20.00
NZD
Category: NZ Cookbooks
Lauraine Jacobs is one of New Zealand¿s leading food writers, best known for her work with Cuisine and for her long-running food column in the New Zealand Listener. In Always Delicious she has compiled over 100 of her favourite recipes, chosen from at least 700 recipes that have featured in her column. These are the recipes that best show off her belief that food that should be consistently delicious to eat, simple to make, and which highlights the best of our seasonal fresh ingredients. The book has six sections, including sensational salads and vegetables, savoury dishes, fish, meat, sweets and desserts. With beautiful photography from Liz Clarkson, this is an elegant and inspiring cookbook. `Most importantly, I hope some of these recipes will have you energised to get into the kitchen, be excited about cooking, and really enjoying delicious food. ...Show more
$45.00
NZD
Category: World Cookbooks
Wendyl's story of living the simple life in the country: gardening, foraging, fishing and the freedom she has found in ageing. Beautifully illustrated and including 100 new and delicious recipes. 'An absolute cracker of a guide to feeling content by living more naturally.' - Lynda Hallinan 'When I rea d A Natural Year I swear I could breathe more deeply after about 10 pages.' - Catherine Woulfe, nzpoetryshelf.com A Natural Year follows writer Wendyl Nissen's life in the peaceful New Zealand countryside over one year. It's the story of what happens in her garden, her kitchen and her life over twelve months, and the thoughts inspired by each passing season. She writes about the freedom that she has found in ageing and the joy that comes along with it. She addresses her depression, anxiety and the mental well-being she's gained from her back-to-basics lifestyle and the practical things she does to live in a sustainable, natural way. With photographs taken at her home in Northland, Wendyl shares 100 new recipes, including how to make yeast from grapes, yoghurt using chilli stalks and many others she has discovered. In a world which can be full of stress and confusion, A Natural Year is a guide to a simpler, less complicated life. ...Show more
$45.00
NZD
Category: World Cookbooks
Whether you're short of time or just prefer to keep things simple, From the Oven to the Table shows how the oven can do much of the work that goes into making great food. Diana Henry's favourite way to cook is to throw ingredients into a dish or roasting tin, slide them in the oven and let the heat behi nd that closed door transform them into golden, burnished meals. Most of the easy-going recipes in this wonderfully varied collection are cooked in one dish; some are ideas for simple accompaniments that can be cooked on another shelf at the same time. From quick after-work suppers to feasts for friends, the dishes are vibrant and modern and focus on grains, pulses and vegetables as much as meat and fish. With recipes such as Chicken Thighs with Miso, Sweet Potatoes & Spring Onions, Roast Indian-spiced Vegetables with Lime-Coriander Butter, and Roast Stone Fruit with Almond and Orange Flower Crumbs, Diana shows how the oven is the most useful bit of kit you have in your kitchen. Praise for How to Eat a Peach: 'This is an extraordinary piece of food writing, pitch perfect in every way. I couldn't love anyone who didn't love this book.' - Nigella Lawson '...her best yet...superb menus evoking place and occasion with consummate elegance' - Financial Times Food Book of the Year at the André Simon Food & Drink Book Awards 2019 ...Show more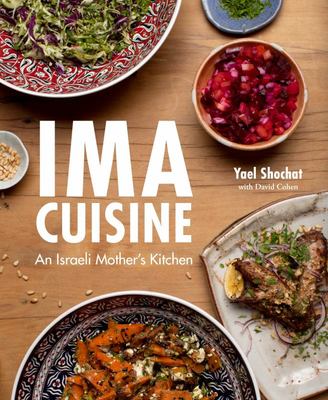 $55.00
NZD
Category: NZ Cookbooks
An Israeli mother - and restaurateur - shares her love of food from the eastern Mediterranean and beyond with a range of delicious recipes from her kitchen. Middle Eastern food is on a roll among New Zealand readers and diners. Cookery writers such as the Israeli chef and cookery writer Yotam Ottolengh i have surged into the popular cooking consciousness. It's not hard to see why. Food from the Middle East and around the Mediterranean Sea : whether from North Africa or from Turkey, from Iran or Israel : is colourful, unpretentious, intriguing and (for the most part) relatively easy to prepare. Many of the best dishes are naturally low in fat, cholesterol, sugar and salt. Now a celebrated Auckland personality and restaurateur is offering a galaxy of recipes with locally sourced ingredients. Ima Cuisine draws on the successful work of Haifa-born Yael Shochat, the founder and manager of Ima, a popular restaurant and deli/cafe in Fort Street, central Auckland. Written with the home cook in mind, the dishes here are straightforward, simple to follow and work every time. Recipe and chapter introductions give valuable information about how local dishes are prepared and served, while the comprehensive glossary explains unfamiliar ingredients (which are steadily more common in supermarkets today). ...Show more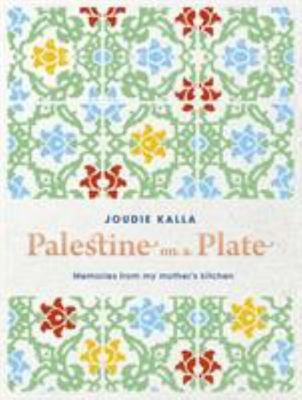 $40.00
NZD
Category: World Cookbooks
Winner 'Best Arab Cuisine Book' - Gourmand World Cookbook Awards 2016 Palestine on a Plate showcases the wide-ranging, vibrant and truly delicious dishes of Palestine, introducing the reader to traditional methods, cooking styles and flavours.   Palestinian food is not just about street-food dishes - it is about the home, where families cook and eat together every day in a way that generations before them have always done. In this book celebrated chef Joudie Kalla pays tribute to family, cooking and home by taking inspiration from the rich heritage of Palestinian cooking. Cooked with the ingredients that Joudie's mother and grandmother use, and their grandmothers before them, experience the flavours of Palestine through: zingy fattet hummus (tangy yogurt, chickpeas and hummus served over toasted pita bread and drizzled in toasted pine nuts and pomegranate seeds); satisfyingly spiced makloubeh (an upside-down spiced rice dish with lamb shoulder and fried aubergines); sticky lemon-infused yalanji (vine leaves stuffed with a herby tabbouleh); and sublimely decadent awameh (honey dumplings). Colourful, stunning photography evoking the vibrancy and romance of the country will bring Palestine into your home and make you fall in love with this wonderful way of cooking and enjoying food. ...Show more
$55.00
NZD
Category: World Cookbooks | Series: The\Blue Zones Ser.
Building on decades of research, longevity expert Dan Buettner has gathered 100 recipes inspired by the Blue Zones, home to the healthiest and happiest communities in the world. Each dish--for example, Sardinian Herbed Lentil Minestrone; Costa Rican Hearts of Palm Ceviche; Cornmeal Waffles from Loma Lin da, California; and Okinawan Sweet Potatoes--uses ingredients and cooking methods proven to increase longevity, wellness, and mental health. Complemented by mouthwatering photography, the recipes also include lifestyle tips (including the best times to eat dinner and proper portion sizes), all gleaned from countries as far away as Japan and as near as Blue Zones project cities in Texas. Innovative, easy to follow, and delicious, these healthy living recipes make the Blue Zones lifestyle even more attainable, thereby improving your health, extending your life, and filling your kitchen with happiness. ...Show more
$50.00
NZD
Category: NZ Cookbooks
Cooking in a wood-fired pizza oven is made for Kiwi outdoor living and The Complete Kiwi Pizza Oven is the one comprehensive source of everything you need to know to share in that lifestyle. Topics include whether to build your own or buy a pre-cast oven, the best place to site it, which firewood burns best, what tools are needed, how to fire the oven and maintain the temperature, and, most importantly, what you can cook in it. Highly regarded chef, culinary lecturer and author Alan Brown built his own oven, and here he shares invaluable practical advice on all aspects of oven management, as well as his own irresistible recipes, photographed in sumptuous colour by Todd Eyre. You won't believe quite how delicious food tastes cooked in a pizza oven, whether seafood, meat, vegetables, bread, desserts or, of course, pizzas! The Complete Kiwi Pizza Oven also includes the perennially popular Shed magazine article on how to build a pizza oven, as well as profiles of a variety of Kiwis and their ovens, with their (often hilarious) experiences, recipes and tips.   ...Show more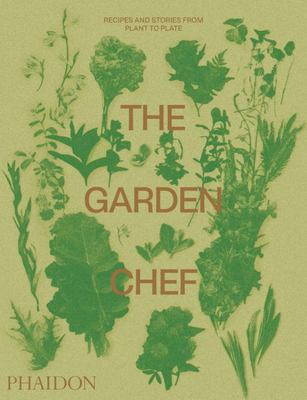 $70.00
NZD
Category: World Cookbooks
An exclusive glimpse into the gardens of the world's leading restaurants - and access to innovative recipes inspired by them. For many chefs, their gardens are a direct extension of their kitchens. Whether a small rooftop in the city for growing herbs and spices, or a larger plot with fruit trees and ve getables, these fertile spots provide the ingredients and inspiration for countless seasonal dishes. Here, for the first time, The Garden Chef presents fascinating stories and signature recipes from the kitchen gardens of more than 35 of the world's best chefs, both established and emerging talents, with a wealth of beautiful images to provide visual inspiration. ...Show more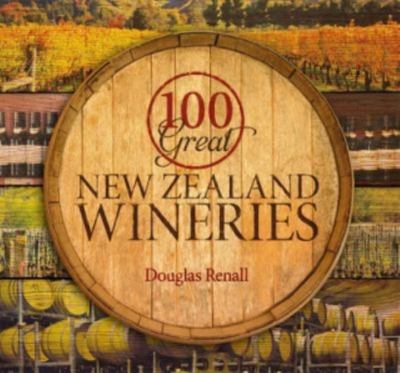 $60.00
NZD
Category: NZ Cookbooks
Highly illustrated, comprehensive guide providing all the essential information to key New Zealand wineries that are open to visitors, featuring 100 of the country's best.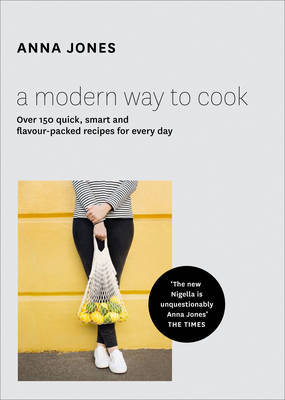 $60.00
NZD
Category: World Cookbooks
From the author of the brilliant A Modern Way to Eat, a new collection of delicious, healthy, inspiring vegetarian recipes - that are so quick to make they're achievable on any night of the week. Many more of us are interested in eating healthier food on a regular basis but sometimes, when we're home la te, tired after work, and don't have time to buy lots of ingredients, it can just seem too complicated. In this brilliant new collection of recipes, Anna Jones makes clean, nourishing, vegetable-centred food realistic on any night of the week. Chapters are broken down by time (recipes for under 15, 20, 30 or 40 minutes) and also by planning a little ahead (quick healthy breakfasts, dishes you can make and re-use throughout the week). Anna's new book is a truly practical and inspiring collection for anyone who wants to put dinner on the table quickly, without fuss, trips to specialist shops or too much washing up, but still eat food that tastes incredible and is doing you good. ...Show more