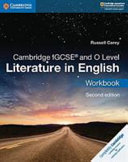 $32.95
NZD
Category: Reference | Series: Cambridge International IGCSE Ser.
This updated resource provides full support for the Cambridge IGCSE®, IGCSE (9-1) and O Level Literature in English syllabuses (0475 / 0992 / 2010) as well as IGCSE World Literature (0408). Explore texts from writers of different countries and cultures such as Seamus Heaney, Anita Desai and Tennessee Wi lliams. This write-in workbook gives students a wide range of activities so they can practise interrogating poetry, prose and drama. There is extra support in areas where students can struggle, such as drama analysis and essay writing. With a wide range of text extracts from around the world, this workbook is ideal for international learners. Indicative answers to the workbook questions are in the teacher's resource. ...Show more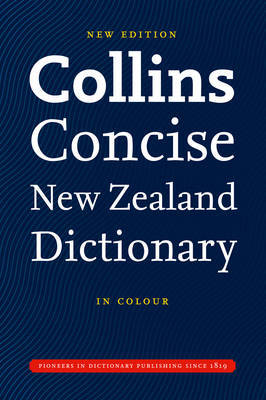 $45.00
NZD
Category: Dictionaries
Pioneers in dictionary publishing for over 175 years, Collins are now proud to offer the Concise English Dictionary in print and online. The seventh edition of the groundbreaking Collins Concise Dictionary is the only dictionary in concise format with encyclopedic entries for people, places, and regions . Ideal for families and students, this is essential for anyone who needs a dictionary that supports research in all areas (academic subjects as well as hobbies, sport and recreation) and study. Have confidence - comprehensive and authoritative, with all the words and definitions you need Get it right - language notes help you choose the right words for every situation and give advice on words that are changing in meaning or use. Get there fast - clear layout with colour. Find out more - thousands of entries for people and places. ...Show more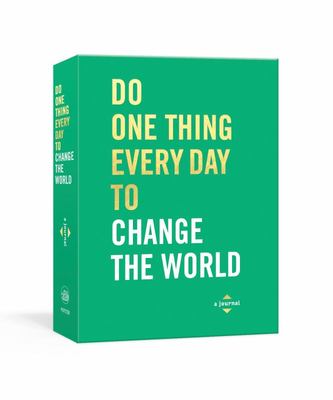 $26.00
NZD
Category: General
Activism is on the rise. Consumers, shareholders, employees, students, and many other social groups want to get involved with political, environmental, and social issues. Do One Thing Every Day to Change the World is the ideal tool for turning those ambitions into positive change. This guided journal o ffers a quote and a prompt or activity for every day of the year, encouraging readers to do one thing each day that makes the world a better place. Daily doses of energizing inspiration from famous writers, athletes, musicians, entrepreneurs, and others invite readers to take a stand for what they believe in and work for change. ...Show more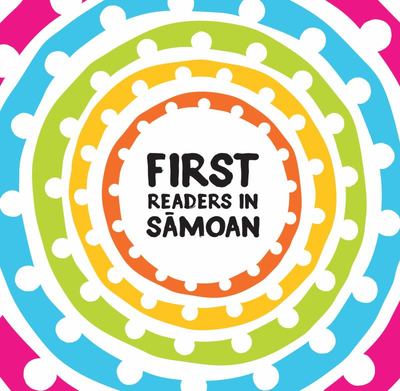 $40.00
NZD
Category: Reference
These bilingual books are ideal for beginning learners of Samoan, with simple language and stories, and illustrations that support the text. Each book has a glossary that gives a clear English translation of the Samoan text. All of the books have been translated into Samoan by Ainslie Chu Ling So'o who is a language consultant specialist at the Ministry of Education, Sport and Culture in Samoa. The books are packaged as a set, and the ten titles are: 'O le I'a Lapo'a (A Big Fish) by Hannah Rainforth, illustrated by Tamara Kan 'O le Meafeluea'i (A Mobile) by Manu Te Awa, illustrated by Caroline Adair Down 'O le Sanuisi (A Sandwich) by Stephanie Pohe, illustrated by Mike Henry Po 'o fea Wiremu? (Where is Wiremu?) by Manu Te Awa, illustrated by Brian Gunson 'O le Fa'ato'aga Lafumanu (Farm Animals) by Manu Te Awa, illustrated by Josh Smits Fa'afetai Tama Kerisimasi (Thank you Father Christmas) by Manu Te Awa, illustrated by Mike Henry Puna (Jump) by Manu Te Awa, illustrated by Josh Smits 'O Se'evae Masaesae (Tattered Slippers) by Maude Bedggood, illustrated by Josh Smits 'E To'afia? (How Many?) by Manu Te Awa, illustrated by Josh Smits 'E Sefulu Paluni (Ten Balloons) by Manu Te Awa, illustrated by Brian Gunson ...Show more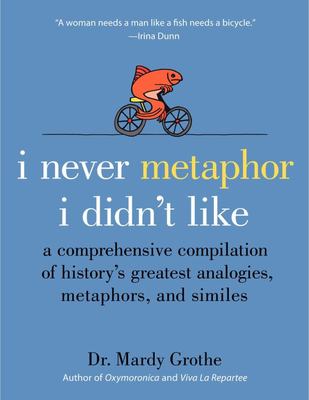 $33.00
NZD
Category: Reference | Reading Level: very good
'An idea is a feat of association, and the height of it is a good metaphor' - Robert Frost. 'It is metaphor above all else that gives clearness, charm and distinction to the style' - Aristotle. Throughout history, great minds have demonstrated a special ability to ingeniously and creatively find a relat ionship between things that initially seem quite alien to each other. This talent was recognised as early as 2500 years ago by Aristotle. Metaphors may be the most versatile tool in the toolbox of a person who is trying to express a powerful idea. In this book, linguistic specialist Grothe discusses the use of metaphor in a wide variety of life settings. He presents metaphors in life altering situations; about the human condition; in wit and humor; insults and criticism; relationships; love; marriage; sex; stages and ages of life; stage and screen; politics; sports; and, the literary life. ...Show more
$30.00
NZD
Category: NZ non-fiction | Reading Level: very good
Pronounce and understand Maori place names with the new fourth edition of A.W. Reed's classic guide to meanings and origins of names across New Zealand. From Ahaura to Whitianga, this handily sized book is the definitive guide to over 2300 of the most common and notable Maori names on our land. Why do W hangarei, Tauranga, Motueka and Timaru have the names they do? Why all the fuss about the spelling of Whanganui and Rimutaka? What are the original names for Auckland, Hamilton, Wellington, Christchurch and Dunedin? Maori Place Names gives concise and clear answers, as well as taking in curiosities like the world's longest place name. The new Maori Place Names includes maps on the inside covers showing principal names, and also reproduces the illustrations from the original 1950 edition by renowned artist James Berry. ...Show more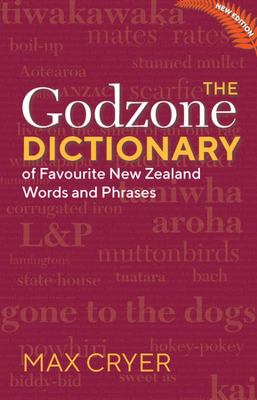 $30.00
NZD
Category: NZ non-fiction | Reading Level: very good
This concise A-Z dictionary, now updated in a new expanded edition, is a quick and easy reference to understanding the words and phrases that make the New Zealand language and speech patterns so different. Language expert Max Cryer not only provides helpful definitions for the various entries, but also sheds light on their origins. Slang words feature heavily, while a key feature of the book is the large number of Māori words that have become part of the common language over the years. Popular names of sports teams are also included, while an appendix of New Zealand acronyms completes the book. ...Show more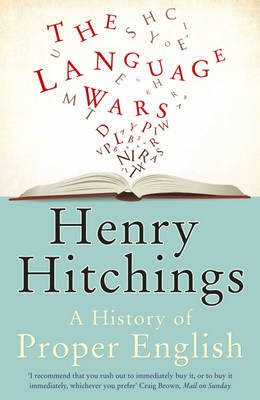 $31.00
NZD
Category: Reference
The English language is a battlefield. Since the age of Shakespeare, arguments over correct usage have been acrimonious, and those involved have always really been contesting values - to do with morality, politics and class. THE LANGUAGE WARS examines the present state of the conflict, its history and i ts future. Above all, it uses the past as a way of illuminating the present. Moving chronologically, the book explores the most persistent issues to do with English and unpacks the history of 'proper' usage. Where did these ideas spring from? Which of today's bugbears and annoyances are actually venerable? Who has been on the front line in the language wars? THE LANGUAGE WARS examines grammar rules, regional accents, swearing, spelling, dictionaries, political correctness, and the role of electronic media in reshaping language. It also takes a look at such niggling concerns as the split infinitive, elocution and text messaging. Peopled with intriguing characters such as Jonathan Swift, H. W. Fowler and George Orwell as well as the more disparate figures of Lewis Carroll, Buffy the Vampire Slayer and Lenny Bruce, THE LANGUAGE WARS is an essential volume for anyone interested in the state of the English language today or intrigued about its future. ...Show more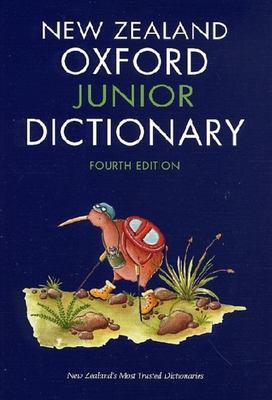 $26.00
NZD
Category: Dictionaries | Series: NZ Dictionaries/Thesauruses/Reference Ser.
The New Zealand Junior Dictionary 4th edition is written for 7-10 year olds and is the most comprehensive dictionary available for New Zealand students in this age range. With over six and a half thousand entries, this significantly updated edition contains over 400 colour headwords, with many new entri es that reflect cultural and technological changes. A major feature of this new edition is the expanded appendices which cover word origins, shapes, machines, science and technology, Maori words, biological classification words and a section called 'my body inside and out'. ...Show more
$26.00
NZD
Category: Reference | Reading Level: Very Good
Proverbs (or whakatauki) express the wisdom, wit and commonsense of the Maori people. They are of great value and inspiration to writers, story-tellers and anyone speaking in a Maori setting. Several hundred proverbs are contained in The Raupo Book of Maori Proverbs, categorised under a large number of diverse headings, with translations and explanations in English. This comprehensive and dependable book serves as both a useful reference and an insight into values of the Maori. ...Show more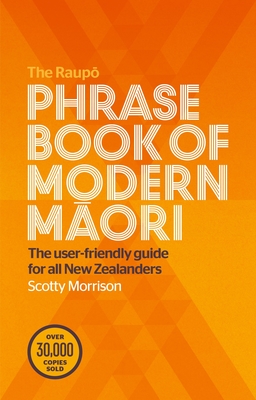 $35.00
NZD
Category: Dictionaries | Reading Level: very good
The user-friendly guide for all New Zealanders.The Raupo Phrasebook of Modern Maoriis the most up-to-date, versatile and relevant resource for using Maori language in everyday life. Whether you're a novice or emergent speaker of te reo Maori, or a complete beginner, you'll learn useful phrases for- The home The marae The workplace Meeting and greeting Eating and drinking Days, months, seasons and weather Counting and learning Travel and directions Playing sports Having fun and socialising And so much more! The phrasebook also covers dialects, grammar and pronunciation; answers to key questions; idioms and slang; proverbs and speeches; and provides information on the ever-changing history of te reo Maori. Useful vocabulary lists are also given for each section. Written in a user-friendly manner, with everyday New Zealanders in mind, and with a focus on modern-day language, The Raupo Phrasebook of Modern Maoriis the guide that no home should be without. 'Clever but written in a user-friendly style . . . an important little book for all New Zealanders interested in te reo.' --Katherine Findlay, Mana ...Show more