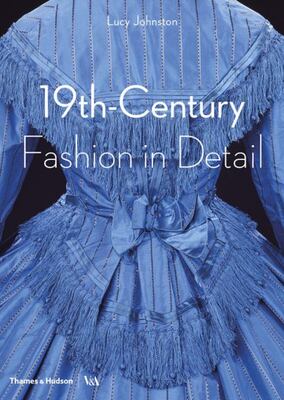 $65.00
NZD
Category: Fashion | Series: Victoria and Albert Museum Ser.
Fashion in Detail: 1800-1900 showcases the opulence and variety of nineteenth century fashion through exquisite color photography of garment details paired with line drawings showing the complete construction of each piece. From the delicate embroidery on neoclassical gowns to the vibrant colors of crin olines and the elegant tailoring of men's coats, the richness of the period is revealed in breathtaking detail. The featured garments, drawn from the Victoria and Albert Museum's world-class collection, were at the height of fashion in their day. They display a remarkable range of colors, materials, and construction details: from the intricate boning of women's corsets to the patterned silk of men's waistcoats. Seen up close and further illuminated by detailed commentary, these carefully chosen garments illustrate many of the major themes of nineteenth-century dress. A new introduction illuminates the history of fashion in the nineteenth century, followed by chapters that cover beautiful details, including gathers, pleats and drapery, collars, cuffs, pockets, and more. Each garment is accompanied by a short text, detail photography, and front-and-back line drawings. A glossary, bibliography, and exhaustive index conclude the book. ...Show more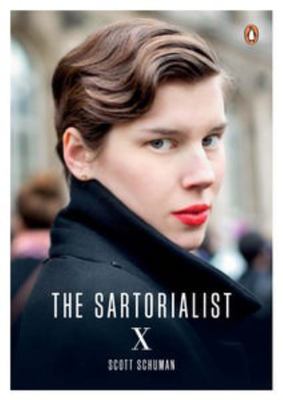 $50.00
NZD
Category: Fashion | Series: The Sartorialist | Reading Level: very good
Scott Schuman is back to complete his trilogy of street-style bibles. With a vibrant collection of beautiful images of the men and women who have caught his attention around the world, Schuman remains a thrilling source of urban and high-end style. From its origins on the streets of New York, his much-l oved blog, thesartorialist.com is a vivid and growing hub of inspiration for fashion lovers everywhere. This collection displays the very best from the last three years of the blog. The Sartorialist: X is full of beauty, mystery and humanity. ...Show more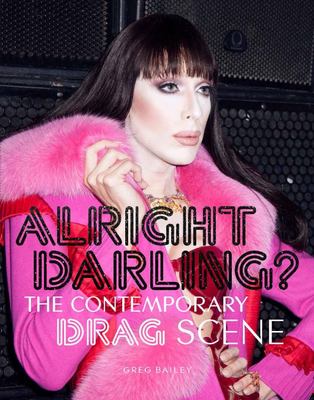 $35.00
NZD
Category: Fashion
Alright Darling? is a visual celebration of the uninhibited, unapologetic and unafraid wonderland of contemporary drag.Showcasing the world's fiercest drag queens, along with their wild fashion - and the wit, realness, backstage antics and outrageous shade of drag culture - the book includes fresh shots of the ringleaders of this world, including: Adore Delano, Alyssa Edwards, Courtney Act, Detox, Francois Sagat, Manila Luzon, Sharon Needles, Trixie Mattel, Willam Belli, Latrice Royale, Raja Gemini, Milk and many, many more...   All images are taken by Greg Bailey, founder and editor of Alright Darling - the zine at the centre of the recent explosion of drag. ...Show more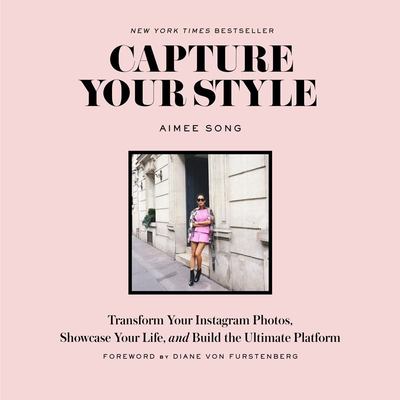 $37.00
NZD
Category: Fashion
With 3 million Instagram fans and counting, Aimee Song knows a thing or two about taking the perfect Instagram photo.  In Capture Your Style, Song reveals the secrets behind creating the ultimate feed and breaks down the technical and editorial essentials for creating an account that will draw thousand s of followers to earn you likes and brand attention. Organised by lifestyle categories, including fashion, travel, food, décor and more, the book presents the best apps and filters for processing photos, improving your voice and capturing your story on Instagram. There is also how-to information for propping and styling food and fashion photos.  Whether you're launching a career or simply sharing a gorgeous meal with your friends, Capture Your Styleempowers you to become a master mobile photographer and shows you how to turn everyday moments into Instagold. ...Show more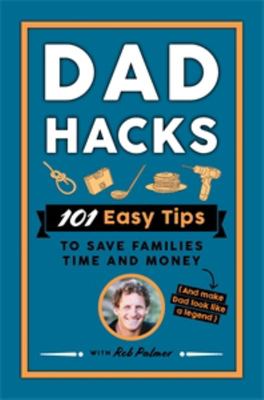 $35.00
NZD
Category: Fashion | Reading Level: 4 Non Fiction
A fast, fun book of easy handyman skills and cool fatherhood drills for dads to hack their way back into legend status with their kids and families (and to save Dad from embarrassment when his wife pays a tradie $150 for five-minutes work!). Rob Palmer is a third-generation builder and father-to-three on a mission to pass on the sort of ingenious tips grandfathers and fathers once passed to their forebears. Build a fort * Roll a backyard cricket pitch * Start a fire with corn chips * Get your family out the door on time * Prep a picnic * Patch a bike tyre * Devise ingenious games for rainy days * Cook like a king * Sharpen a knife * Stop shoes smelling * Make a slingshot * Train a puppy * PLUS MUCH, MUCH MORE This book makes Dad feel handy and gets vital stuff done fast with maximum fun. Dad Hacks is brimming with easy household hacks that are easy to learn and will save your family time and money while making Dad feel like a DIY champion. Easy to read, fun to learn, beautifully illustrated and utterly essential, Dad Hacks is a book no father should be without - and no family can afford not to buy him! ...Show more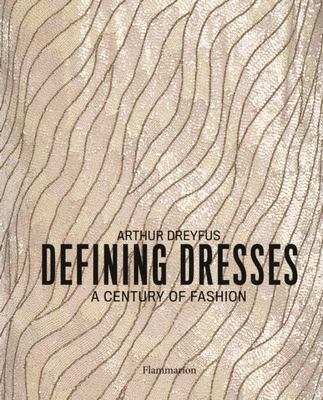 $50.00
NZD
Category: Fashion
Featuring one dress from each year since 1914, this timeline of extraordinary dresses charts the creative evolution of fashion over the past century. These experimental designs reveal the potential of the dress both as a wardrobe item and as a work of art. A multitude of top international designers are featured including Yves Saint Laurent, Chanel, Dior, Vivienne Westwood, Martin Margiela, Kenzo, Helmut Lang, Paco Rabanne, Dolce & Gabbana, Thierry Mugler, Yohji Yamamoto, Alaia, and many more. Curators at the Musee des Arts Decoratifs in Paris delved deep into their archives to select the most iconic and revolutionary dress of each year. Specially commissioned photographs are accompanied by detailed captions indicating the dresss name, brand, designer, season, and fabric or material, along with a quotation contextualizing the dress in its time. Bursting with color and full of extravagant textures, shaping, and detailing, these dresses mark the metamorphosis of culture and serve as a regenerative form of inspiration. ...Show more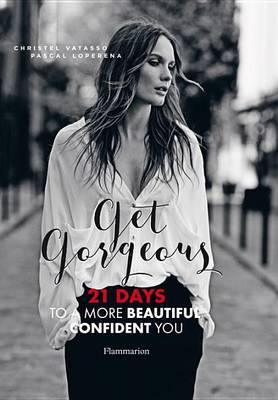 $40.00
NZD
Category: Fashion
Two fashion industry experts share tips honed over years of turning newly discovered talent into the unforgettable faces we admire on runways and in the fashion press. With humor and verve, the authors lead the reader through twenty-one days of beauty challenges that begin-surprisingly-on the inside. In interviews with their team of style specialists, models, and celebrities, they share proven tools and techniques, showing readers how to transform their look. On day one, the focus is on building self-confidence: recognize your uniqueness and turn it into your beauty asset. Next, it's time to design a mood board before editing your closet, identifying your color palette, and establishing your signature style. Daily challenges address everything from posture to accessorizing and include tutorials for mastering hair, beauty, and skincare techniques. By the third week, you'll learn how to ensure you look great in every photo-from selfies to group shots. Nothing's better than knowing you look and feel sensational; this positive, life-affirming guide offers all the tools. Readers can join headliner stars in the massive social media beauty challenge. ...Show more
$55.00
NZD
Category: Fashion
"I have rarely met someone as vivid, as alive, as vital, vivacious, irreverent, joyous, relevant, and needed as Iris. She breathes young air, thinks young thoughts, and gathers no dust. I simply adore her."--Dries van Noten A unique and lavishly illustrated collection of musings, anecdotes, and observa tions on all matters of life and style, infused with the singular candor, wit, and exuberance of the globally revered ninety-six-year-old fashion icon whose work has been celebrated at the Metropolitan Museum of Art's Costume Institute and by countless fans worldwide. A woman who transcends time and trends, Iris Apfel is a true original, one of the most dynamic personalities in the worlds of fashion, textiles, and interior design. As the cofounder with her husband, Carl Apfel, of Old World Weavers, an international textile manufacturing company that specialized in reproducing antique fabrics, her prestigious clientele has included Greta Garbo, Estee Lauder, Montgomery Clift, and Joan Rivers. She also acted as a restoration consultant and replicated fabric for the White House over nine presidential administrations. Iris's travels worldwide and a passion for flea markets of all sorts inspired her work and fueled her passion for collecting fashion and accessories. In 2005, she was the first living person who was not a designer to have her clothing and accessories exhibited at the Costume Institute at the Metropolitan Museum of Art, a blockbuster show that catapulted her to fame and a career as a supermodel, muse, and collaborator for renowned brands, from Citroen to Tag Heuer, and global gigs at Bon March in Paris and the Landmark Mandarin Oriental in Hong Kong. In 2015, acclaimed director Albert Maysles released Iris, his last film--now an Emmy Award nominee--to a global audience. Now, this self-dubbed geriatric starlet, whose irrepressible authenticity, wit, candor, and infectious energy have earned her nearly a million followers on social media, has created an entertaining, thought-provoking, visually arresting, and inspiring volume--her first book--that captures her unique joie de vivre. Iris Apfel: Accidental Icon, contains an eclectic mix of musings and 180 full-color and black-and-white photos and illustrations--presented in the same improvisational, multifaceted style that have made Iris a contemporary fashion icon. Astute maxims, witty anecdotes from childhood to the present, essays on style and various subjects, from the decline of manners to the importance of taking risks, fill the book as do lists, both proclamatory, revelatory, and advisory. All are paired with a bold, color-filled, exciting design that varies from page to page. Here, too, is a treasure trove of never-before-published personal photographs and mementos, mixed with images from top international fashion photographers and illustrators with enchanting, surprising novelties such as Disney cartoons, vintage postcards, the Iris Apfel Halloween costume for children, and more. ...Show more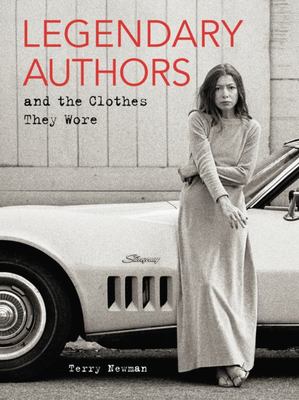 $58.00
NZD
Category: Fashion
Discover the signature sartorial and literary style of fifty men and women of letters, including Maya Angelou; Truman Capote; Colette; Bret Easton Ellis; Allen Ginsberg; Patti Smith; Karl Ove Knausgaard; and David Foster Wallace; in this unique compendium of profiles-packed with eighty black-and-white p hotographs, excerpts, quotes, and fast facts-that illuminates their impact on modern fashion. Whether it's Zadie Smith's exotic turban, James Joyce's wire-framed glasses, or Samuel Beckett's Wallabees, a writer's attire often reflects the creative and spiritual essence of his or her work. As a non-linear sensibility has come to dominate modern style, curious trendsetters have increasingly found a stimulating muse in writers-many, like Joan Didion, whose personal aesthetic is distinctly "out of fashion." For decades, Didion has used her work, both her journalism and experimental fiction, as a mirror to reflect her innermost emotions and ideas-an originality that has inspired Millennials, resonated with a new generation of fashion designers and cultural tastemakers, and made Didion, in her eighties, the face of Celine in 2015. Legendary Authors and the Clothes They Wore examines fifty revered writers-among them Samuel Beckett; Quentin Crisp; Simone de Beauvoir; T.S. Eliot; F. Scott and Zelda Fitzgerald; Malcolm Gladwell; Donna Tartt; John Updike; Oscar Wilde; and Tom Wolfe-whose work and way of dress bears an idiosyncratic stamp influencing culture today. Terry Newman combines illuminating anecdotes about authors and their work, archival photography, first-person quotations from each writer and current designers, little-known facts, and clothing-oriented excerpts that exemplify their original writing style. Each entry spotlights an author and a signature wardrobe moment that expresses his or her persona, and reveals how it influences the fashion world today. Newman explores how the particular item of clothing or style has contributed to fashion's lingua franca-delving deeper to appraise its historical trajectory and distinctive effect. Legendary Authors and the Clothes They Wore is an invaluable and engaging look at the writers we love-and why we love what they wear-that is sure to captivate lovers of great literature and sophisticated fashion. ...Show more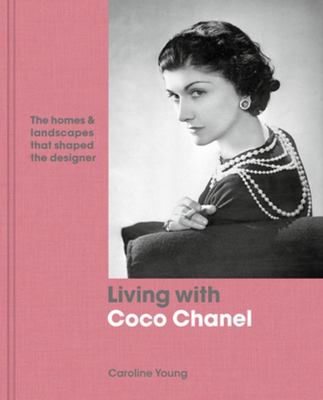 $45.00
NZD
Category: Fashion | Series: Living With Ser.
Gabrielle 'Coco' Chanel was one of the most influential and ground-breaking fashion designers of the twentieth century. This beautifully illustrated biography tells her remarkable story in a unique and accessible way, examining how the homes and landscapes of her life relate to her work. From her childh ood at the convent at Aubazine to her boutique and apartment on Rue Cambon in Paris and her villa, La Pausa, on the French Riveria, Chanel's style was inspired and influenced by her environment. Emerging at a time that allowed women to be more independent, she designed clothes that let them be free. As she found fame, love and success, she used the memories of her past, and the way that she lived, to forge her own independence. Featuring designs, drawings, archive imagery and contemporary photography, Living with Coco Chanel provides a fascinating insight into Chanel's life, work and legacy. ...Show more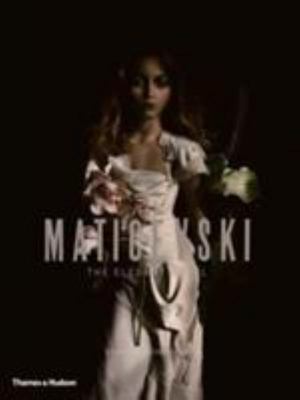 Maticevski
by Mitchell Oakley Smith
$99.00
NZD
Category: Fashion
Toni Maticevski is one of Australia's leading fashion designers. Over the past twenty years, he has built a reputation for a unique blend of haute couture craftsmanship and creative innovation. Tracing the concepts that inform and inspire his work, and techniques and processes that underpin them, MATICE VSKI: THE ELEGANT REBEL showcases his collections and projects. Featuring more than 200 images and illustrations, as well as contributions from respected editors, actresses and models. This is the first and only book on Maticevski work. ... ...Show more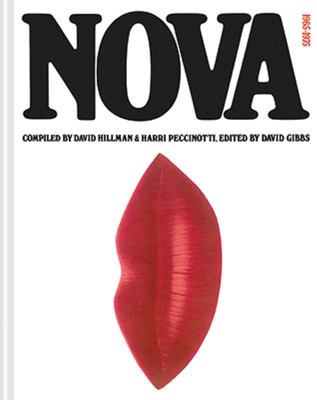 $80.00
NZD
Category: Fashion
This reissue of a cult design book, Nova 1965-1975, celebrates one of the most influential magazines in history. Known as "the thinking woman's magazine," the British publication Nova set itself apart from its fashion-focused contemporaries by being politically, socially, and sexually aware. Its groundb reaking design and layout borrowed from the psychedelic subculture and underground press of the day, and Helmut Newton and Don McCullin were among its photographers. It covered controversial issues such as abortion, pedophilia, lesbianism, and the Pill, and was one of the first magazines to include black models. And it published writers such as Susan Sontag, Christopher Booker, and Germaine Greer. David Hillman and Harri Pecconotti, the magazine's Deputy Editor and Art Director, have compiled this collection to showcase the very best covers and articles from Nova's decade-long output, and they offer their thoughts in detail. ...Show more