Gardenista
by Michelle Slatalla
$85.00
NZD
Category: Gardening general
Named a Best Gift Book for Gardeners by The New York Times Book Review, Los Angeles Times, San Francisco Chronicle, Seattle Times, Domino magazine, and Goop. The team behind the inspirational design sites Gardenista.com and Remodelista.com presents an all-in-one manual for making your outdoor space as w elcoming as your living room. Tour personality-filled gardens around the world and re-create the looks with no-fail planting palettes. Find hundreds of design tips and easy DIYs, editors' picks of 100 classic (and stylish) objects, a landscaping primer with tips from pros, over 200 resources, and so much more. ...Show more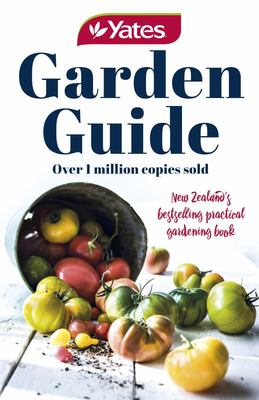 $50.00
NZD
Category: NZ Garden
One of the oldest New Zealand books in continuous publication remains the most comprehensive, reliable and practical source of advice for all New Zealand gardeners. Detailing hundreds of plant species, this new and fully revised edition of the Yates Gardening Guide contains everything you need to know a bout growing trees, shrubs, vines, flowers, vegetables, herbs and fruit. The new 79th edition includes: - New recommendations for pest and disease control and updated problem-solving charts - Recommendations on keeping chickens - How to establish a community garden - Encouraging bees in the garden - Growing microgreens - Transplanting - A new herb planting and growing chart - New and revised hints from some of New Zealand's top gardeners. ...Show more
$45.00
NZD
Category: NZ Garden
From trees to ground covers, ferns to hebes, an expert guide to the top 100 New Zealand native plants for gardens. Since its first publication, this book has been an indispensable guide for gardeners wishing to use New Zealand plants. Now extensively revised, it features inspirational and practical advi ce on 100 species that are easy to grow and maintain, across a range of climates. It lists each plant's likes and dislikes and gives sage advice for care and maintenance and for combatting pests and problems. It suggests how your soil can be best prepared for maximum growing results and gives creative landscaping tips for combining textures and forms to maximum effect. Engagingly written by the head gardener at Larnach Castle, whose gardens are world-renowned, it deserves a place on every gardener's book shelf. ...Show more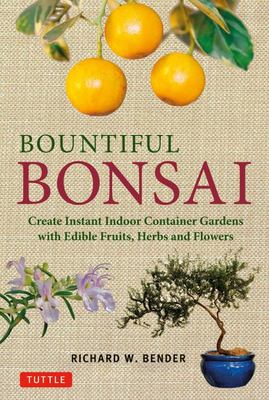 $12.00
NZD
Category: Gardening general
Bonsai--the Japanese art of training plants to form elegant sculptures--is an age-old craft that appeals to gardeners and non-gardeners alike. Bountiful Bonsai presents a radical, new approach that applies bonsai techniques to everyday container gardening, instantly turning houseplants and herbs into be autiful and unusual bonsai sculptures   Bonsai expert Richard Bender not only expects his plants to look good but also expects to yield pleasant fragrances, fresh herbs and fruits for his table. He shows readers how to create "instant bonsai" by shaping a range of common houseplants, including: Fragrant hibiscus and jasmine Kitchen herbs such as rosemary and thyme Luscious fruits like cherries and oranges Medicinals such as tea tree and camphor laurel This beautifully illustrated volume provides all the information you need to get started, from plant choice advice to care requirements and bonsai "carving" tips. Suitable for indoor gardening, or shaping exquisite bonsai fruit trees for outside gardens, Bender turns a finicky art into a hobby accessible to all. Bonsai have graced Japanese homes for centuries; now they can yield useful crops that will simultaneously satisfy your artistic sensibility and also provide some wonderful meals ...Show more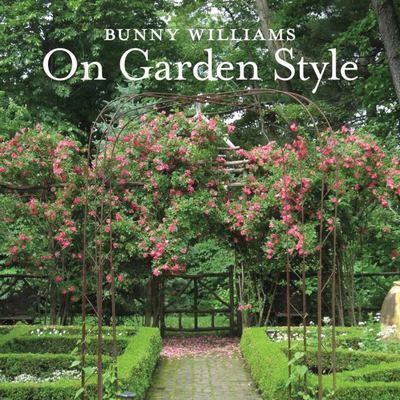 $80.00
NZD
Category: Gardening general
In Bunny Williams on Garden Style, Williams visits impeccably designed gardens around the world, shedding light on the key components that make a garden so appealing and idyllic.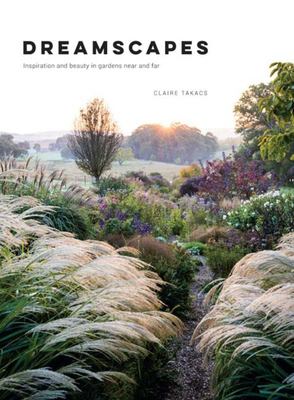 $75.00
NZD
Category: Gardening general
Captured in stunning detail by a world-class photographer, Dreamscapes features 70 of the most spectacular gardens in the world, all photographed at the height of their beauty.  The gardens featured range from the classic, like the beautiful Edwardian idyll of Bryan's Ground in Herefordshire, and Kenro kuen, one of Japan's most exquisite public gardens, to those at the forefront of planting design, like Hermannshof in Germany. Other iconic gardens include the stunning Welsh garden Dyffryn Fernant, Australia's Cloudehill, Martha Stewart's private estate in the US, Vita Sackville-West's home, Long Barn in Kent, the naturalistic French garden of Le Jardin Plume in Normandy, and Piet Oudolf's Hummelo in the Netherlands, among others. The genius of landscape designers such as Brandon Tyson, Paul Bangay and Fernando Martos is showcased to its very best effect by the haunting and evocative photographs of award-winning garden photographer, Claire Takacs. This magnificent volume will set you dreaming of some of the most beautiful gardens created on this earth. ...Show more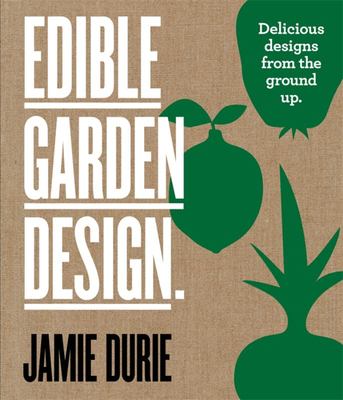 $60.00
NZD
Category: Gardening general
Practical and inspiring, Jamie Durie's Edible Garden Design is a book for our times. As more and more of us recognise the environmental, financial and health benefits of growing our own food, all over the country flower beds are being transformed into vegie patches and empty windowsills into flourishing windowboxes.Here Jamie shows you how to create productive edible gardens that look great. He gives you the lowdown on the design function of each plant, and reveals how to incorporate edibles into even the smallest of outdoor spaces without sacrificing style.Be inspired by real-life case studies in Australia and the US, from Jamie's mum's beloved vegie patch and kids' community plots in Chicago to Matt Moran's classic kitchen garden in Sydney and New York's buzzing green produce markets.There has never been a more exciting time to grow an edible garden.  Vertical, stackable, kerbside, rooftop, community, windowsill, recycled - the vegie patch is getting a makeover.  Whether you live in an apartment block, in a rental, home, by yourself or with a large family, this book will give you inspirational and delicious design ideas.  Create your own edible utopia . . . no matter how big or small. ...Show more
Evergreen
by Gestalten (Editor)
$120.00
NZD
Category: Gardening general
From rooftop gardens to flora-laden balconies, flowers and plants bestow warm grace to unconventional and indoor spaces. Private paradises nestled in the backyards of homes. Rooftops that act as community gardens. Edible patches of beauty hidden within city blocks. Evergreen shows the green aesthetic st atement that allows city dwellers to bring nature back into the every day and quenches urban gardening desires. Living with plants is mutually beneficial. Beyond the exchange of carbon dioxide and oxygen, leaves, flowers, and stems bring a warm and individual charisma to any space. From interior decorations to citywide projects, Evergreen invites both community and individual to nurture their green thumb and create a horticultural paradise. ...Show more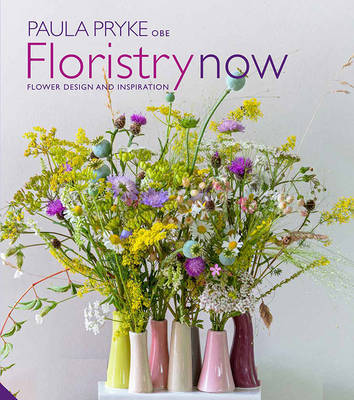 $55.00
NZD
Category: Gardening general
The defining characteristic of Paula Pryke's work is her consummate use of colour and structure - her bold colour choices first brought her to attention when she started out, and throughout her career she has never failed to challenge and excite. Where Paula leads, others follow. In this invaluable book Paula shares her design secrets. Above all, she shares her many wonderful designs with the intention to inspire and inform the reader: 'Over the years I have worked with flowers, I have trained a lot of staff and taught many who wanted to work with flowers. Most people just love and have a passion for flowers, and imagine that a life spent with flowers will be utopia. In fact, working with flowers is a lot more complicated than it first appears. It requires many skills beyond just being artistic and over time I have tried to define what it is to be a great floral designer. In this book I examine the way you need to see flowers to truly understand them and to create flower arrangements that don't just look great, they make someone's heart skip a beat.' ...Show more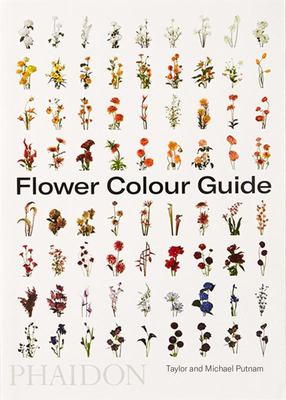 $60.00
NZD
Category: Gardening general
The ultimate colour-by-colour flower reference guide - from New York's pre-eminent floral designers, Putnam and Putnam Planning a wedding, a dinner, a birthday party, a romantic evening, holiday entertaining, or just arranging flowers for the pleasure of having them, more often than not your creative p rocess begins with thinking about the colour of the flowers that you want. To help you find what you are looking for, Flower Colour Guideis the first reference book to organize flower types by colour, with an emphasis on seasonality and creative colour schemes - and the results are stunning in their sheer variety. What Pantone is to colour, Flower Colour Guideis to flowers. Showcasing 400 flowers at their peak, with stunning photography taken by Putnam & Putnam in their Brooklyn studio, this guide includes an appendix featuring perforated pages, with tips on flower care, notes on how to prepare vessels and a list of suggested colour schemes. A great gift to give, or to have for oneself, the book speaks to the most seasoned flower enthusiasts as well as those just beginning to explore the possibilities of arranging flowers. Michael and Darroch Putnam have built a reputation for romantic, dramatic floral arrangements and installations using colour as their guiding principle - here, they share their knowledge with readers worldwide: "This is the book we wished we had when we started doing flowers." ...Show more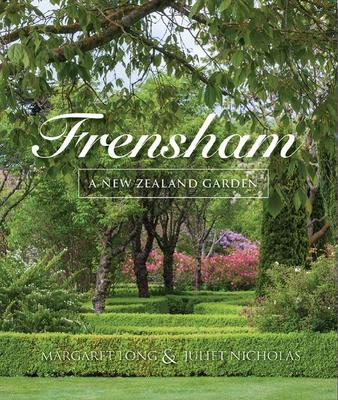 $60.00
NZD
Category: NZ Garden
In this lavishly illustrated book, Canterbury gardener, Margaret Long, tells the fascinating story of Frensham, considered one of New Zealand's finest gardens. As though we are right there with her, the reader is taken on a tour through the seasons, listening as we go to Margaret's thoughts and insights about why this plant was placed here or that tree there, what is behind her choices not just of plantings but also structures, materials, colours. This very personal and yet informative perspective on thirty years of gardening with passion makes for a delightful book to be treasured and shared. Highly acclaimed garden photographer, Juliet Nicholas, has lived with Frensham for an entire year, photographing its changes through the months and the seasons and providing a unique insight into the growth and development of these beautiful gardens, as well as capturing one of the most frequently written comments in Frenshams visitors' book: 'The garden is so peaceful'. ...Show more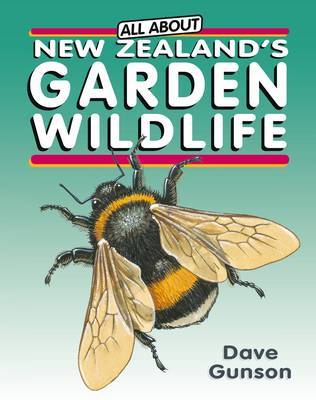 $25.00
NZD
Category: NZ Garden | Series: All About New Zealand...
At first glance, it might seem that the average New Zealand garden is not the best place to find wildlife - but look again. Bugs and ants are climbing trees while geckos wait in the foliage for their lunch, hedgehogs are sleeping in the back hedge and spiders are getting kicked out of their homes by tre e wetas - there is indeed a whole lot going on! The immediacy of the backyard inspires many opportunities for environmental discovery. Young New Zealand children spend time examining animal, insect and plant life without really knowing much about it. All About New Zealand's Garden Wildlife, written and illustrated by artist, children's book writer and nature lover Dave Gunson, introduces over 60 of the most interesting and remarkable garden creatures and plants. Each page features profile illustrations and lively text descriptions as well as habitat and life-cycle illustrations; a cross-section of a bee hive, an ants' nest and the monarch butterfly life cycle. In addition, children will be able to identify birds' eggs and the webs of different spiders. ...Show more