$50.00
NZD
Category: Sports and Hobbies
Sewing doesn't have to be complicated, and you don't need lots of time to make your own clothes. While life is speeding up, this book will help you slow down and squeeze in time to get your creative fix. Tilly and the Buttons: Make It Simple features a collection of stylish and stress-free projects tha t you can stitch up in a few hours. It includes 6 full-scale dressmaking patterns, from which you can make 24 projects. All of the garments are quick to sew and easy to fit, with a short supply list and no fiddly fastenings - from a perfect t-shirt and stylish playsuit to a wear-with-everything pinafore dress and cosy cardigan. Make It Simple is for both beginners looking for easy projects and experienced stitchers wanting the instant gratification that comes with a speedy make. Whatever your level, you'll learn the secret of how to take sewing shortcuts while still getting a great-looking finish. With the help of clear step-by-step photographs and Tilly's award-winning instructions, this book will help you create a dream wardrobe in no time. ...Show more
$28.00
NZD
Category: Sports Biography
WINNER OF THE PULITZER PRIZE FOR BIOGRAPHY 2016 WINNER OF THE 2016 WILLIAM HILL SPORTS BOOK OF THE YEAR PRIZE Surfing only looks like a sport. To devotees, it is something else entirely: a beautiful addiction, a mental and physical study, a passionate way of life. William Finnegan first started surfi ng as a young boy in California and Hawaii. Barbarian Days is his immersive memoir of a life spent travelling the world chasing waves through the South Pacific, Australia, Asia, Africa and beyond. Finnegan describes the edgy yet enduring brotherhood forged among the swell of the surf; and recalling his own apprenticeship to the world's most famous and challenging waves, he considers the intense relationship formed between man, board and water. Barbarian Days is an old-school adventure story, a social history, an extraordinary exploration of one man's gradual mastering of an exacting and little-understood art. It is a memoir of dangerous obsession and enchantment. ...Show more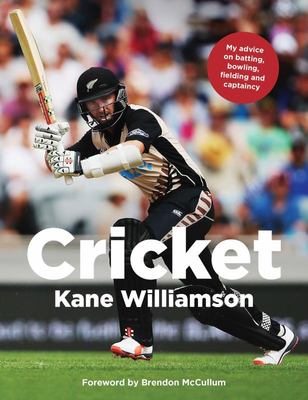 $35.00
NZD
Category: Sport general
Black Caps captain and the world's number one player Kane Williamson on how to play our favourite summer sport. 'I love batting. Nothing gives me a bigger buzz than taking on the best bowlers in the world. I'm a big believer in the idea that cricket is a team sport but there's that moment, just as the b owler delivers the ball, when it's a pure one-on-one contest...' Why is it important to play the ball late? How do you play the perfect cover drive? What should you do to deliver a deadly in-swinger? Join New Zealand batsman Kane Williamson, a superstar of the game, as he talks through his approach to batting, bowling, fielding and captaincy. It pays to learn from the best, and Kane Williamson is fast-becoming New Zealand's greatest ever. ...Show more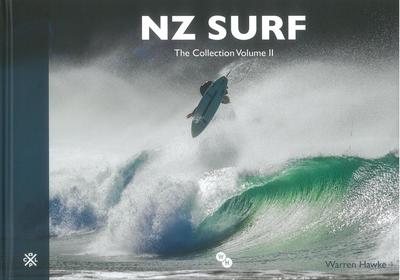 $65.00
NZD
Category: Sport general
A beautiful gift book celebrating all things surfing in New Zealand.
$50.00
NZD
Category: Sport general
Across six of the seven continents on which cricket is played, there are some remarkable cricket grounds. From a tidal strip of sand outside the Ship Inn at Elie, in Fife, to the monumental Melbourne Cricket Ground with its 100,000 capacity, this book features the extraordinary places and venues in whic h cricket is played. Many grounds have remarkably beautiful settings. There is the rugged Devonian charm of Lynton and Lynmouth Cricket Club set in the Valley of the Rocks, not far from the North Devon coast. Then there is the vividly-colored, almost Lego-like structure of Dharamshala pavilion in Northern India where local resident the Dalai Lama has watched a match. Many of England s greatest players have come from public schools, and there are some wonderful examples of their cricket grounds such as Sherborne, Milton Abbey, Monkton Combe, and Malvern Boys College. Country houses such as Audley End and Goodwood House form the backdrop to many cricket pitches, or castles, such as Bamburgh Castle in Northumberland, or even Portchester Castle, where there is a cricket ground inside the castle walls. Sri Lanka s test ground, Galle, has a fort looming above it, while Newlands Stadium in Cape Town, has the unmistakable Table Mountain as the backdrop. Some of the stunning imagery has a modern feel. Queenstown cricket ground has international jets taking off just yards from the playing action, while Singapore Cricket Club is an oasis of lush green set against a 21st century array of high-rise towers. Then there are cricket grounds in unusual places; Hawaii, Corfu, La Manga, and St Moritz, to name but a few. From village green pitches to the biggest test venues, the extraordinary places that people play cricket are recorded here; the biggest, highest, oldest, most northerly, most southerly, and most likely to get flooded." ...Show more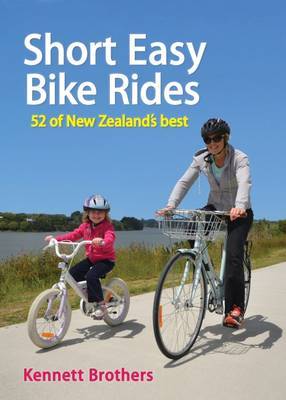 $24.90
NZD
Category: Sport general
Enjoy the simple pleasure of a leisurely bike ride to a cafe, playground or picnic spot. These safe and easy cycle paths enable you to enjoy the outdoors at your own pace. 62 leisurely rides. Taffic free and safe. 1-3 hours riding time. Maps include bike hire, cafes and much more.
$30.00
NZD
Category: Sport general
Shortlisted for the 2017 Cross Sports Book Awards Best Biography of the Year Bryant is one of basketball's greatest-ever players, a fascinating and complicated character who says he knew when he was a boy that he would be better than Michael Jordan. Aloof and uncompromising, Bryant is the grand enigma of American professional basketball, easily the most driven player in the history of the sport, the absolute master of study and preparation. But his career has also been one of almost constant conflict: with his teammate Shaquille O'Neal; with Phil Jackson, coach of the championship-winning Lakers team that Kobe led; with the law; with his wife Vanessa; and with so many of his contemporaries, opponents and teammates. Comprehensive and unflinching, Showboat unravels the conundrum that is Kobe Bryant. ...Show more
$50.00
NZD
Category: Sport general | Reading Level: 6 Sport
The Sydney Hobart Yacht Race is the story of one of the world's greatest sporting challenges. In its 75th year, the Rolex Sydney Hobart Yacht Race has become an icon of Australia's summer sport, ranking in public interest with such national events as the Melbourne Cup, the Australian Open tennis and the Boxing Day cricket test. No regular annual yachting event in the world attracts such huge media coverage as does the start on Sydney Harbour. The Sydney Hobart Yacht Race: A biography of a sporting icon is the story of one of the world's greatest sporting challenges, an event where men and women from all walks of life are inspired and challenged by the beauty and power of nature. The 628-nautical mile course is often described as the most gruelling long ocean race in the world, a challenge to everyone who takes part. A team effort as much as a personal challenge where one mistake can lead to defeat, while success can deliver national and international acclaim. Bestselling author Rob Mundle has competed in the race on three occasions and reported on it for both newspapers and television for more than fifty years. The pinnacle of his many writing achievements is the international bestselling book Fatal Storm, the powerful story of the tragic 1998 Sydney Hobart race. ...Show more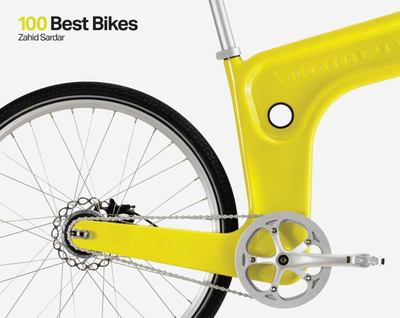 $39.00
NZD
Category: Sport general
These are the best bikes to be found anywhere right now, giving every kind of cyclist an overview of what is out there. Whether a BMXtreme or mountain bike enthusiast, a keen tourer or racer, a city commuter or courier, or simply fascinated with the constantly advancing mechanics and engineering of fold ing and other innovative bike designs, this book has something for you. The bikes on display come from across Europe, East and South Asia and North America, not to mention examples from the southern hemisphere. The major bike manufacturers like Boardman, Giant and Fuji are of course featured, but also more maverick material from Biomega, Calfee and Daymak. "100 Best Bikes" is the essential resource for anyone wanting to know about the best in design and engineering for every kind of bike. ...Show more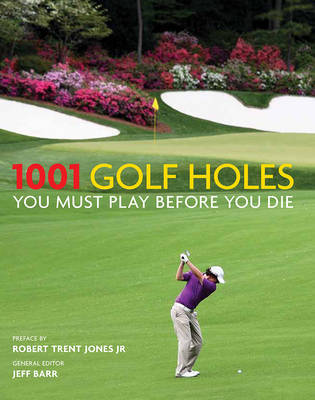 $45.00
NZD
Category: Sport general | Series: 1001
What makes a golf hole special, or indeed memorable? For some it is the thrill of a tricky shot over a deep ravine, or the beautiful scenery of an ocean-side tee-off. For others it is the history of famous golfers who have played out their victories, frustrations or sunk a hole-in-one at a championship course. For both the professional and the amateur, however, it is the individual challenge that each course offers, from the pitch of the fairway and the slope of the green, to the hazardous bunker that swallows errant balls by the dozen...1001 Golf Holes You Must Play Before You Die is a stunning, illustrated guide to the best holes from the most famous courses in the world including St. Andrew's in Scotland, 'Amen Corner' at Augusta National, USA, and Lahinch in Ireland, to some lesser known clubs like Prairie Dunes in Kansas and Yarra Yarra in Australia. Whether you're in the game for the thrill, the strategy, the beauty, or even for the occasional hole-in-one, every hole described here has a story to tell, and a challenge for every golfer to master. ...Show more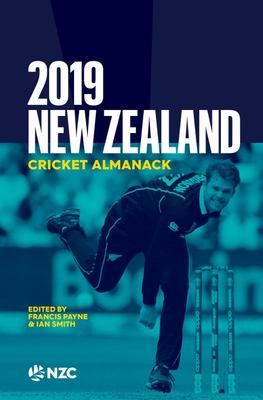 $55.00
NZD
Category: Sport general
The New Zealand Cricket Almanack is the cricket lover's bible and is regarded worldwide as one of the finest books of its kind. The 72nd edition contains all the details of another full year of cricket at all levels, including extensive coverage of the ICC Cricket World Cup all the Black Caps' and White Ferns' matches. As usual, there is a detailed records section and a fascinating collection of the season's happenings. ...Show more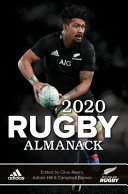 2020 Rugby Almanack
by Clive Akers; Adrian Hill; Campbell Burnes
$55.00
NZD
Category: Sport general | Series: Rugby Almanack Ser.
The Rugby Almanack is the world's longest running rugby book of record. It was first published in 1935 to cover the previous season's first-class rugby in New Zealand. Since then it has been published uninterrupted (apart from two combined issues during World War II). Now in its 84th edition, the 2020 R ugby Almanack records another huge year, including the Rugby World Cup, the All Blacks in the Rugby Championship and the Bledisloe Cup, plus Women's Rugby, Super Rugby, Mitre 10 Cup and Mitre 10 Championship and a full summary of sevens rugby. ...Show more