$25.00
NZD
Category: Sport general
From the author of Unbroken - a major motion picture releasing in 2015 - this is the bestselling true story of three men and their dreams for a racehorse, Seabiscuit. In 1938 one figure received more press coverage than Mussolini, Hitler or Roosevelt. He was a cultural icon and a world-class athlete - a nd an undersized, crooked-legged racehorse by the name of Seabiscuit. Misunderstood and mishandled, Seabiscuit had spent seasons floundering in the lowest ranks of racing until a chance meeting of three men. Together, they created a champion. This is a story which topped the bestseller charts for over two years; a riveting tale of grit, grace, luck and an underdog's stubborn determination to win against all odds. Made into a major motion picture starring Toby Maguire and Jeff Daniels. ...Show more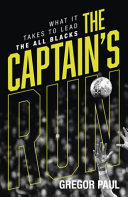 $40.00
NZD
Category: Sports and Hobbies | Reading Level: near fine
How the captains of the last 50 years have gone about leading the world's most successful rugby team. The job of All Blacks captain comes with a scrutiny that puts it alongside the prime minister in terms of profile and public expectation. It takes a strong, confident and assured personality to captain a team where failure is never tolerated. The Captain's Run is a behind the scenes journey into the world of All Blacks captaincy. It reveals how the great captains dealt with the pressure of the toughest job in world rugby, how they coped with failure, and what they would have done differently, if given their time again. ...Show more
$28.00
NZD
Category: Sports Biography
WINNER OF THE PULITZER PRIZE FOR BIOGRAPHY 2016 WINNER OF THE 2016 WILLIAM HILL SPORTS BOOK OF THE YEAR PRIZE Surfing only looks like a sport. To devotees, it is something else entirely: a beautiful addiction, a mental and physical study, a passionate way of life. William Finnegan first started surfing as a young boy in California and Hawaii. Barbarian Days is his immersive memoir of a life spent travelling the world chasing waves through the South Pacific, Australia, Asia, Africa and beyond. Finnegan describes the edgy yet enduring brotherhood forged among the swell of the surf; and recalling his own apprenticeship to the world's most famous and challenging waves, he considers the intense relationship formed between man, board and water. Barbarian Days is an old-school adventure story, a social history, an extraordinary exploration of one man's gradual mastering of an exacting and little-understood art. It is a memoir of dangerous obsession and enchantment. ...Show more
$32.99
NZD
Category: Sport general
Contains dynamic profiles, including memorable facts and stats, about the world's 20 greatest players in men's and women's football today, such as Cristiano Ronaldo, Sam Kerr and Memphis Depay. Each star profile is proceeded by clear photographic step-by-step instructions demonstrating the basic skills, as mastered by the star players, before the reader moves on to more advanced practice drills. ...Show more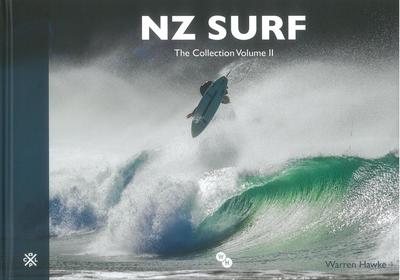 $65.00
NZD
Category: Sport general
A beautiful gift book celebrating all things surfing in New Zealand.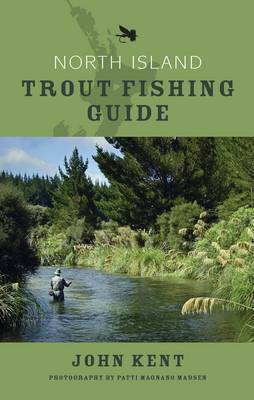 $35.00
NZD
Category: Sport general
John Kent's North Island Trout Fishing Guide is a practical handbook that provides accurate, up-to-date information on trout fishing in the North Island of New Zealand. Kent draws on over 50 years' trout fishing experience and a lifelong enthusiasm for New Zealand's back-country and high-country fishing areas to provide an unparalleled guide for local and visiting anglers alike. The author has revised and updated this edition of the North Island Trout Fishing Guide to include additional rivers and all new photographs. ...Show more
$50.00
NZD
Category: Sport general
Across six of the seven continents on which cricket is played, there are some remarkable cricket grounds. From a tidal strip of sand outside the Ship Inn at Elie, in Fife, to the monumental Melbourne Cricket Ground with its 100,000 capacity, this book features the extraordinary places and venues in whic h cricket is played. Many grounds have remarkably beautiful settings. There is the rugged Devonian charm of Lynton and Lynmouth Cricket Club set in the Valley of the Rocks, not far from the North Devon coast. Then there is the vividly-colored, almost Lego-like structure of Dharamshala pavilion in Northern India where local resident the Dalai Lama has watched a match. Many of England s greatest players have come from public schools, and there are some wonderful examples of their cricket grounds such as Sherborne, Milton Abbey, Monkton Combe, and Malvern Boys College. Country houses such as Audley End and Goodwood House form the backdrop to many cricket pitches, or castles, such as Bamburgh Castle in Northumberland, or even Portchester Castle, where there is a cricket ground inside the castle walls. Sri Lanka s test ground, Galle, has a fort looming above it, while Newlands Stadium in Cape Town, has the unmistakable Table Mountain as the backdrop. Some of the stunning imagery has a modern feel. Queenstown cricket ground has international jets taking off just yards from the playing action, while Singapore Cricket Club is an oasis of lush green set against a 21st century array of high-rise towers. Then there are cricket grounds in unusual places; Hawaii, Corfu, La Manga, and St Moritz, to name but a few. From village green pitches to the biggest test venues, the extraordinary places that people play cricket are recorded here; the biggest, highest, oldest, most northerly, most southerly, and most likely to get flooded."   ...Show more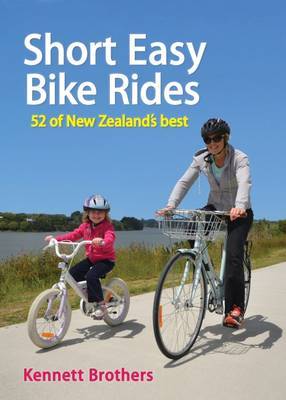 $24.90
NZD
Category: Sport general
Enjoy the simple pleasure of a leisurely bike ride to a cafe, playground or picnic spot. These safe and easy cycle paths enable you to enjoy the outdoors at your own pace. 62 leisurely rides. Taffic free and safe. 1-3 hours riding time. Maps include bike hire, cafes and much more.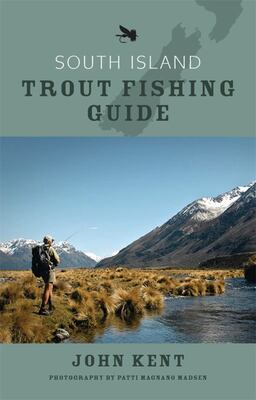 $36.00
NZD
Category: Sport general
John Kent's South Island Trout Fishing Guide is a comprehensive guide to the South Island's incomparable trout fishing waters. More than 400 rivers and 150 lakes are described, along with their location, access, fishing season and appropriate techniques and flies. This book will be of special interest t o anglers who enjoy the challenge of exploring and fishing new water. The author has revised and updated this edition of the South Island Trout Fishing Guide to include additional rivers and all new photographs. ...Show more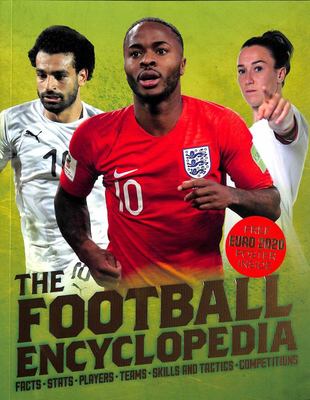 $27.99
NZD
Category: Sport general
Discover everything you need to know about football with the 2020 edition of The Football Encyclopedia. Capturing the triumph and despair of key moments in world football, this book is packed with pictures and profiles of the world's most skillful footballers - old and new - from Beckham to Messi, Pelé to Ronaldo, Rooney to Neymar. Over 40 of the best international and national teams to have lit up the game are covered in detail, including Brazil, Manchester United, Barcelona and Spain. All the drama of the 'beautiful game' is fully analyzed with dynamic full-spread photos and digital artworks that recreate famous moves and goals, while each chapter includes links to websites, providing a valuable access point to databases of players, international results, all the major tournaments, and club histories. Includes in-depth coverage of every aspect of football, including rules and skills; fans and the media; managers and tactics. Packed with the latest statistics on the 'beautiful game', including an updated report on EURO 16, this is a superbly detailed reference book for all the family. Includes a pull-out Euro 2020 wallchart to fill in as the tournament progresses. ...Show more
$50.00
NZD
Category: Sport general | Reading Level: 6 Sport
The Sydney Hobart Yacht Race is the story of one of the world's greatest sporting challenges. In its 75th year, the Rolex Sydney Hobart Yacht Race has become an icon of Australia's summer sport, ranking in public interest with such national events as the Melbourne Cup, the Australian Open tennis and the Boxing Day cricket test. No regular annual yachting event in the world attracts such huge media coverage as does the start on Sydney Harbour. The Sydney Hobart Yacht Race: A biography of a sporting icon is the story of one of the world's greatest sporting challenges, an event where men and women from all walks of life are inspired and challenged by the beauty and power of nature. The 628-nautical mile course is often described as the most gruelling long ocean race in the world, a challenge to everyone who takes part. A team effort as much as a personal challenge where one mistake can lead to defeat, while success can deliver national and international acclaim. Bestselling author Rob Mundle has competed in the race on three occasions and reported on it for both newspapers and television for more than fifty years. The pinnacle of his many writing achievements is the international bestselling book Fatal Storm, the powerful story of the tragic 1998 Sydney Hobart race. ...Show more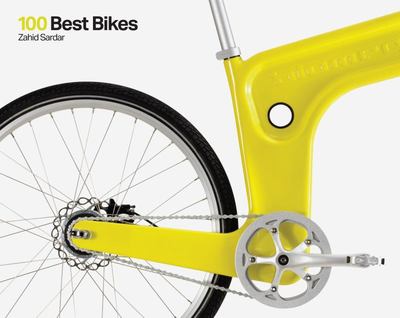 $39.00
NZD
Category: Sport general
These are the best bikes to be found anywhere right now, giving every kind of cyclist an overview of what is out there. Whether a BMXtreme or mountain bike enthusiast, a keen tourer or racer, a city commuter or courier, or simply fascinated with the constantly advancing mechanics and engineering of fold ing and other innovative bike designs, this book has something for you. The bikes on display come from across Europe, East and South Asia and North America, not to mention examples from the southern hemisphere. The major bike manufacturers like Boardman, Giant and Fuji are of course featured, but also more maverick material from Biomega, Calfee and Daymak. "100 Best Bikes" is the essential resource for anyone wanting to know about the best in design and engineering for every kind of bike. ...Show more