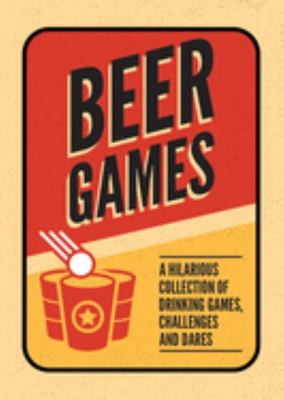 $20.00
NZD
Category: Drinks
It's time to take beer drinking to the next level? These outrageous challenges, hilarious dares and awesome drinking games will make beer drinking even better than it was before. A good session will never be the same. Rise to the challenge, if you dare...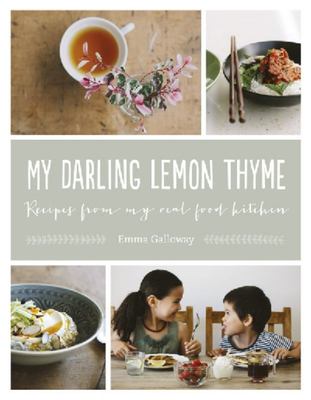 $45.00
NZD
Category: Drinks
Vegetarian, gluten-free meals, small bites, and sweets to feed the whole family Think eating real food and pleasing all the palates in a busy family with young kids is impossible? My Darling Lemon Thyme's Emma Galloway inspires you to think again. Now available for the first time in the US, popular sp ecial diets blogger Emma Galloway's family cookbook, My Darling Lemon Thyme, is a collection of 100 recipes that reflect the philosophy that natural, whole food should be flavorsome, fun, and easy to prepare. Beyond just recipes, we savor Emma's stories about life with a young, energetic family too.      Meant for anyone who loves great food that is also good for you, these delightfully fresh recipes are 100% vegetarian and gluten-free--icing on the (naturally sweetened) cake. You'll find foods your grandparents would recognize, not the food-like products humankind has developed to make our lives easier but which seem to make us ever more unhealthy. Beyond any labels, this book is less about eliminating and more about embracing food as it's supposed to be: whole and unadulterated, fresh from the earth, prepared with minimal fuss, and eaten in a way that nourishes our bodies.      Emma's personal belief is that everyone can benefit from eating less wheat, meat, and dairy in their diet. But her recipes are not just for those with food intolerances or allergies or for vegetarians. The recipes are for everyone who wants to enjoy a better life and celebrate nutritious, wholesome, real cooking. Quite simply, My Darling Lemon Thyme offers us another way of eating, living, and being in the world, and in the kitchen. Extensive pantry-stocking instructions and a glossary are included. ...Show more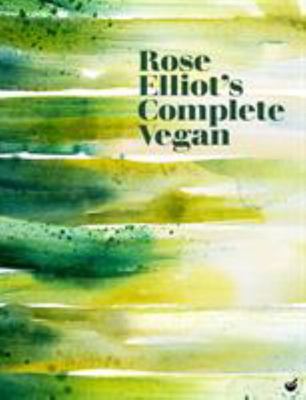 $48.00
NZD
Category: Drinks
'The queen of vegetarian cooking' - The Green Parent In recent years the vegan movement has gone from strength to strength as awareness of the ethical, environmental and health benefits of following a plant-based diet have steadily increased. The tired stereoptypes about veganism have been banished and , from the spectacular dishes served at restaurants and food markets to simple, nourishing fare prepared at home, vegan food is now celebrated and sought out as a vibrant, nutritionally dense cuisine that is fresh, exciting and packed with flavour. Rose Elliot has been at the forefront of vegetarian and vegan foodwriting for over 35 years. Her delicious, easy-to-follow recipes and warm writing style guiding readers through exciting new flavours and methods of cooking. In this book Rose gives readers a masterclass on vegan cookery, with over 200 recipes from basics including vegan milks, butters, cheeses and creams she continues with full recipes for breakfasts, soups, light meals and lunches and simple main courses. There are also recipes for special occasion dishes, side dishes, delicious desserts and foolproof dairy-free baked goods. The recipes range from the comforting and familiar like Vegan Macaroni Cheese to more exotic fare, such as a fragrant Aubergine Pilaff Cake or Pulled Jackfruit Tacos. Rose also proves that following a vegan diet doesn't mean missing out on your favourite foods, and shows how easy it is to whip up a creamy vegan mayo, classic Yorkshire Pudding or wonderfully crisp meringue at home. Packed with beautiful photography, mouthwatering recipes and essential information, The Complete Vegan is the ultimate resource for any vegan cook no matter their level of experience or expertise. ...Show more
$100.00
NZD
Category: Drinks
Few wine books can be called classic, but the first edition of The World Atlas of Wine made publishing history when it appeared in 1971. It is recognized by critics as the essential and most authoritative wine reference work available. This eighth edition will bring readers, both old and new, up to date with the world of wine. To reflect all the changes in the global wine scene over the past six years, the Atlas has grown in size to 416 pages and 22 new maps have been added to the wealth of superb cartography in the book. The text has been given a complete overhaul to address the topics of most vital interest to today's wine-growers and drinkers.With beautiful photography throughout, Hugh Johnson and Jancis Robinson, the world's most respected wine-writing duo, have once again joined forces to create a classic that no wine lover can afford to be without. 'The World Atlas of Wine is the single most important reference book on the shelf of any wine student." - Eric Asimov, New York Times "The most useful single volume on wine ever published... If I owned only one wine book, it would be this one." - Andrew Jefford, Decanter "Like a good bottle of wine, you'll find yourself going back to it again and again... Perfect for anyone who has a thirst for greater wine knowledge." - Edward Deitch, NBC/today.com "The World Atlas of Wine belongs on your shelf... The essential rootstock of any true wine lover's library. A multi-layered snapshot of wine and how it has evolved." - Dave McIntyre, Washington Post ...Show more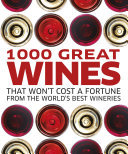 $50.00
NZD
Category: Drinks
Enjoy excellent wine without breaking the bank. Everything you need to know about how to enjoy wine without hurting your pocket can be found in "1000 Great Wines That Won't Cost a Fortune". Go on a wine-tasting journey across the globe with an extensive team of wine writers, all experts in their own reg ions. They'll introduce you to 1000 great-value wines from the world's best wineries but focussing on the more affordable end of their wine lists. Expand your knowledge with features on the most popular grape varieties and tips on how to get the most out of your bottle from food and wine matches and correct serving temperatures to the right glassware to use. Practical advice will also help you host your own wine-tasting event and navigate restaurant wine lists with confidence. "1000 Great Wines That Won't Cost a Fortune" is perfect for any budding wine enthusiast who enjoys wine but cares about getting great value for money. ...Show more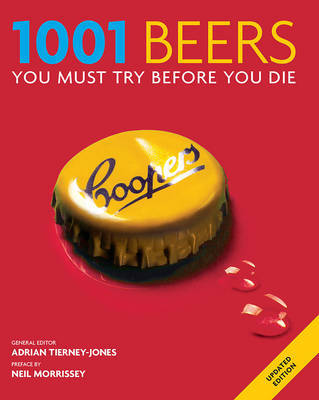 $50.00
NZD
Category: Drinks
Beer is the most popular alcoholic drink in the world, the most refreshing, the most sociable, and the most versatile. It has been brewed since the dawn of time and still has the capacity to delight and obsess its many adherents. This bewitching, thirst-inducing, gorgeously illustrated book is a guide t o the best beers in the world with a succinct history of the breweries, tasting notes, temperature recommendations, and what food to serve them with, together with entertaining anecdotes about the breweries. Here you will sample world classics such as the ales of England, the speciality beers of Belgium, the new wave beers of U.S. craft brewers, the magical lagers of Germany and Central Europe, and a host of world beers that will beguile and bedazzle. The reader might not drink all these beers in their lifetime, but after reading this book they will know which ones will be their personal favorites. ...Show more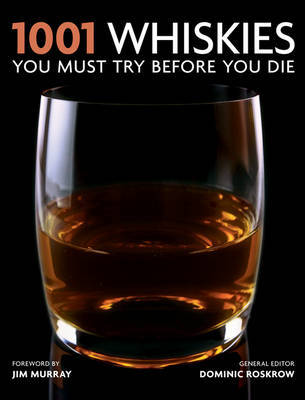 $40.00
NZD
Category: Drinks
1001 Whiskies You Must Try Before You Die takes you on a fascinating global whisky tour - from Scotland and Ireland through North America, Japan, India, and the rest of the world, providing insight into the 1001 best and most exciting whiskies ever made. An invaluable resource for whisky afficionados ev erywhere, 1001 Whiskies You Must Try Before You Die explores the traditional tipple's incredible diversity, introduces you to the host of often new, and sometimes rare finds, and is sure to enhance your appreciation and enjoyment of the drink in all its forms. A unique and inspirational guide to the mouthwatering world of whisky. ...Show more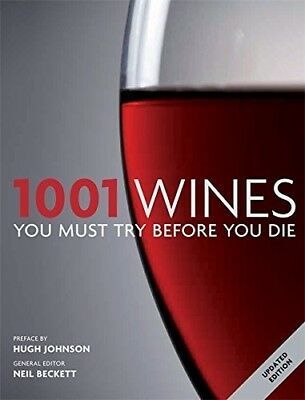 $65.00
NZD
Category: Drinks
For thousands of years wine has been among humankind's greatest pleasures and most potent symbols. 1001 Wines You Must Try Before You Die identifies the wines and vintages most likely to please the palette, explains what makes them so special and suggests when they will show at their best.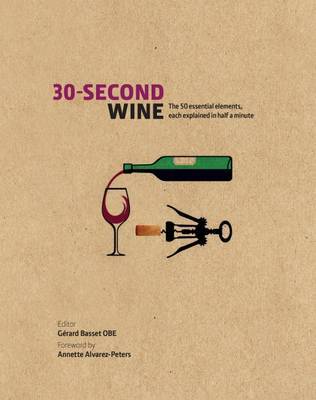 $35.00
NZD
Category: Drinks | Series: 30 Second
The bestselling 30-Second... series takes a revolutionary approach to learning about those subjects you feel you should really understand. Each title selects a popular topic and dissects it into the 50 most significant ideas at its heart. Every idea, no matter how complex, is explained in 300 words and one image, all digestible in just 30 seconds. 30-Second Wine uses this unique approach to decant the subject for everyone. Compiled by wine experts, not elites, this beginner's guide serves up all you need to read the message in the bottle in 50 small sips - or rather, a mere 300 words and one picture. Here's how to enjoy wine without the waffle, all the way from Appellations of the old world to Zinfandel of the new. ...Show more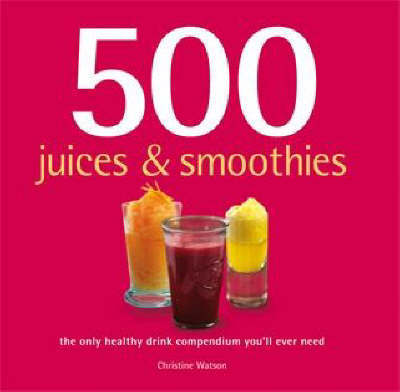 $20.00
NZD
Category: Drinks
This book covers all the essential blending techniques, and has information on buying, using and maintaining juicers and blenders. There are also troubleshooting tips, advice on choosing the perfect ingredients, decorating and garnishing drinks, followed by 500 fabulous recipes. It is the only guide to juices and blended drinks that you will ever need. ...Show more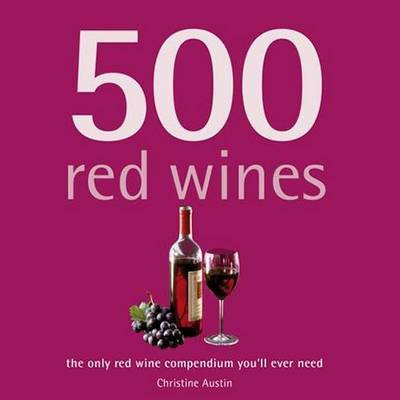 $10.00
NZD
Category: Drinks
A comprehensive guide from the 500 Series of books to assist you in discovering red wines. Includes wines from North and South America, Australia, New Zealand, South Africa, and all parts of Europe.