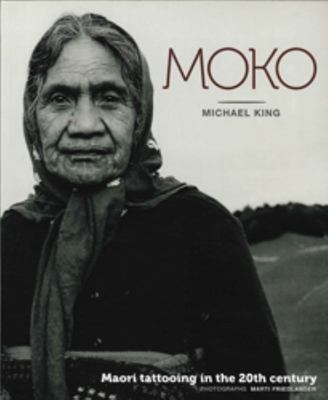 $40.00
NZD
Category: artists biographies
Moko is written by Michael King, one of New Zealand's most celebrated historians, and photographed by Marti Friedlander, one of the country's most eminent photographers. One of New Zealand's iconic books, originally published in 1972, it was a milestone in New Zealand publishing. Maori subject matter w as not thought to be of interest to the New Zealand public at that time, and the author and photographer were relative unknowns - Moko was their first book. To research this book, King and Friedlander travelled thousands of kilometres through the hinterland of New Zealand to find and speak with those who were tattooed, or with people who had first-hand knowledge of the custom. It is also the story of the last generation of Maori women who wore the traditional moko. Marti Friedlander's photographs illustrate with skill and compassion the moko itself, the women who wore it and the environments in which they lived. ...Show more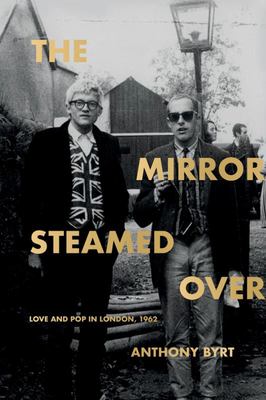 $45.00
NZD
Category: artists biographies
In the early sixties at the Royal College of Art in London, three extraordinary personalities collided to reshape contemporary art and literature. Barrie Bates (who would become Billy Apple in November 1962) was an ambitious young graphic designer from New Zealand, who transformed himself into one of po p art's pioneers. At the same time, his friend and fellow student David Hockney - young, Northern and openly gay - was making his own waves in the London art world. Bates and Hockney travelled together, bleached their hair together, and, despite being two of London's rising art stars, almost failed art school together. And in the middle of it all was the secretary of the Royal College's Painting School - an aspiring young novelist called Ann Quin. Quin ghost-wrote her lover Bates's dissertation and collaborated with him on a manifesto, all the while writing Berg: the experimental novel that would establish her as one of the British literary scene's most exciting new voices. Taking us back to London's art scene in the late fifties and early sixties, award-winning writer Anthony Byrt illuminates a key moment in cultural history and tackles big questions: Where did Pop and conceptual art come from? How did these three remarkable young outsiders change British culture? And what was the relationship between revolutions in personal and sexual identities and these major shifts in contemporary art? From the Royal College to Coney Island and Madison Avenue, encountering R. D. Laing and Norman Mailer, Shirley Clarke and Larry Rivers, The Mirror Steamed Over is a remarkable journey through a pivotal moment in contemporary culture. ...Show more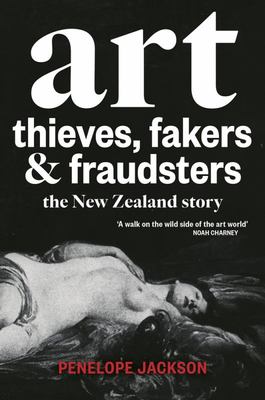 $40.00
NZD
Category: artists biographies
Art crime is soaring. Every year as much as $10 billion worth of artworks are stolen. Many more are vandalised, damaged or destroyed. Added to this is a flourishing world of fakes and forgeries, often sold for millions of dollars and hanging in the world's most prestigious galleries. If you think this i s happening only in Paris, London and New York, prepare to be surprised as art curator Penelope Jackson reveals the underbelly of the New Zealand art world.  ...Show more
$60.00
NZD
Category: artists biographies
For most of his adult life, Charles Brasch s most intimate companion was his diary. In these journals, written in London during the Second World War, he is a young man searching for answers. Is he a pacifist? Should he join the army? Is he homosexual? Should he marry? Should he return home to New Zealan d when the war ends? Are his poems any good? Some questions are resolved in the course of the journals, others not, but it all makes compelling reading. So, too, do the people we meet in these pages: kith and kin, conscientious objectors, civil servants working at Bletchley Park (as Brasch was to), members of the Adelphi Players, fellow fire wardens, refugees from Europe, and artists and writers both English and Kiwi. As Rachel Barrowman writes in her introductory essay, on his return home Brasch was to hold "a central place in New Zealand literary life for two decades," as founder of "Landfall," and as patron, mentor and writer. In these splendid journals, he prepares for that role." ...Show more
$55.00
NZD
Category: artists biographies
Frida Kahlo at Home explores the influence of Mexican culture and tradition, the Blue House and other places Frida travelled to and called home, on her life and work. Fully illustrated, the book features Frida's paintings together with archive images and family photographs, objects and artefacts she co llected and photographs of the surrounding landscape to provide an insight into how these people and places shaped this much-loved artist and how the homes and landscapes of her life relate to her work. ...Show more
Goldie
by Roger Blackley
$50.00
NZD
Category: artists biographies | Reading Level: very good
Charles F. Goldie (1870-1947) is one of New Zealand's best known artists, with mystique surrounding his work. His fame has been fed by newspaper reports documenting record-shattering prices, thefts, vandalism and forgeries. The book explores Goldie's career, his early still life paintings, his time as a student in Paris, his reign as Aukland's leading painter, the fall from critical favour, descent into ill health and distinctive late period paintings of the 1930s. ...Show more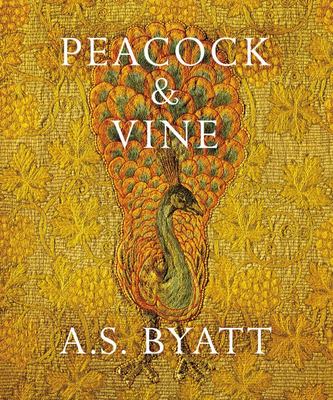 $40.00
NZD
Category: artists biographies
An alluring and atmospheric enquiry into the creative impulse -- as seen through the work and lives of Mariano Fortuny and William Morris -- by one of our greatest novelists. This ravishing little book, glowing with colour and generously illustrated throughout, opens a window on to the lives, passions a nd designs of two great artists a generation apart, William Morris and Mariano Fortuny. Inspired by a vision of the aquamarine light of Venice balancing Morris's green English countryside, A.S. Byatt delves into the world-transforming magic of their art, asking what fired them, how they lived and worked and how each man's art mirrors and confronts the other. A.S. Byatt combines her brilliant gift for character and place with a deep understanding of the craft, and the combination of profound ideas and sensual delight that make the art of Morris's and Fortuny endure -- a ghostly presence outside time. Peacock and Vine is a work of art in itself -- the perfect present to give, to keep, to ponder over and to treasure. ...Show more
$65.00
NZD
Category: artists biographies | Reading Level: General Adult
The cartoons in The Wayward Leunig: Cartoons That Wandered Off have been selected from five decades of work, and are wide-ranging, potent, hilarious, insightful, relevant, original and beautiful. A companion to Essential Leunig, this collection is a must-have for Leunig fans.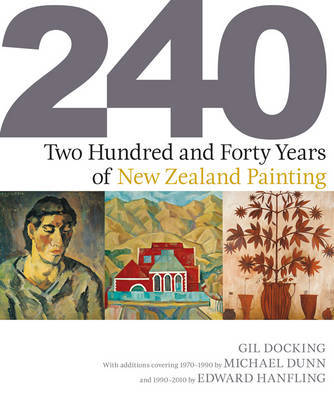 $100.00
NZD
Category: artists biographies
This landmark book on New Zealand artists and their work was first published in 1971, extended to 1990 by art historian Michael Dunn and now again to 2010 by art historian, writer and lecturer Edward Hanfling. The original text by Gil Docking, former director of the Auckland City Art Gallery, covers the period from European discovery up until 1969, and is presented in its completely original form, making for a fascinating look at what was being thought and written about New Zealand paintings thirty-something years ago. Michael Dunn's narrative takes over to complete the picture through the 1970s and 1980s, and then Edward Hanfling looks at New Zealand painting and its evolution over the last twenty years, when many painters saw their medium as a vehicle for addressing issues or generating a range of meanings, rather than dealing with visual or formal concerns. In total, this new edition features more than 200 paintings. This book is an ideal introduction to the development of New Zealand painting from its very beginning, and also the development of critical thinking about the work of New Zealand artists over the last 40 years. Detailed bibliography and index makes this an ideal book for students. ...Show more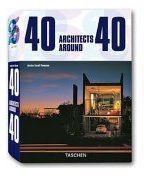 $30.00
NZD
Category: artists biographies | Series: Klotz S.
Who are the Norman Fosters, Richard Meiers, and Tadao Andos of tomorrow? Discover the next generation of designers who are already starting to shape the future of architecture for the new millennium, redefining the relationships between culture, environment, structure, and space. Taking their inspiratio n from visions of the future and traces of the past, these are the people who are defining the aesthetics of tomorrow's architecture. Some of the architects featured, such as Shigeru Ban of Japan and Ben van Berkel from Holland, have already gained critical acclaim for their work. The rest, such as Marc Barani and Aranda Pigem Vilalta, are waiting in the wings. ...Show more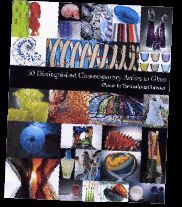 $30.00
NZD
Category: artists biographies
The 50 best international glass artists are represented in this stunning, colorful tome that acts as a personal gallery for perusal and admiration. The different possibilities of glass as a material are widely shown— demonstrating the varieties of work that can be done in glass, depending upon inte nded function and artists' creativity. The selections also offer readers an understanding of the intriguing effects of light on glass. ...Show more