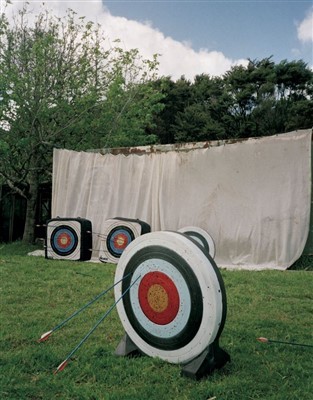 Gavin Hipkins: The Homely II
by Gavin Hipkins; Megan Tamati-Quennell; City Gallery Wellington Staff (Contribution by); Robert Leonard; Felicity Barnes; Andrew Clifford; Blair French; Terrence Handscomb; Emil McAvoy; Emma Ng; Lara Strongman
$30.00
NZD
Category: photography
"In 2001, Gavin Hipkins unveiled his photo frieze, The Homely, at City Gallery Wellington. Consisting of eighty photos taken between 1997 and 2000 on travels in New Zealand and Australia, neighbouring antipodean colonies, it became his best-known and most celebrated work. In 2018, he unveiled its sequel in the exhibition This is New Zealand, also at City Gallery. Homely II also comprises eighty photos, shot in the same manner, arranged in the same frieze format. Hipkins took the images between 2001 and 2017 on excursions through New Zealand and the United Kingdom, the former colony and the colonial homeland"--Inside front cover. ...Show more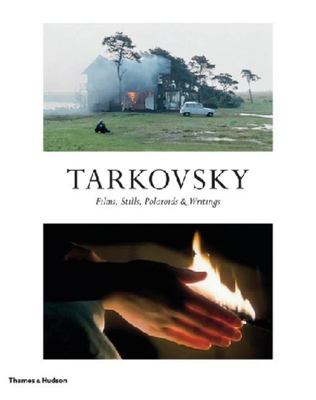 $155.00
NZD
Category: photography
Andrei Tarkovsky was a Russian filmmaker, writer, film editor and film theorist. He directed the first five of his seven films "Ivans Childhood", "Andrei Rublev", "Solaris", "Mirror" and "Stalker" in the Soviet Union, but left for Italy in 1982, where he shot "Nostalghia". His last film, "Sacrifice", wa s produced in Sweden in 1985. His work is characterized by spirituality and metaphysical themes, very long takes, an absence of conventional dramatic structure and plot, and his own distinctive style of cinematography. He is today considered one of the 20th centurys most important filmmakers. This book collects film stills and documentary photographs from each of the films, exploring the cinematographic side to his oeuvre. ...Show more
$45.00
NZD
Category: photography | Reading Level: good-very good
Artistic genius, political activist, painter and decorator, mythic legend or notorious graffiti artist? The work of Banksy is unmistakable, except maybe when it's squatting in the Tate or New York's Metropolitan Museum. Banksy is responsible for decorating the streets, walls, bridges and zoos of towns a nd cites throughout the world. Witty and subversive, his stencils show monkeys with weapons of mass destruction, policeman with smiley faces, rats with drills and umbrellas.If you look hard enough you'll find your own. His statements, incitements, ironies and epigrams are by turns intelligent and cheeky comments on everything from the monarchy and capitalism to the war in Iraq and farm animals.His identity remains unknown, but his work is prolific. And now for the first time, he's putting together the best of his work - old and new in a fully illustrated colour volume. ...Show more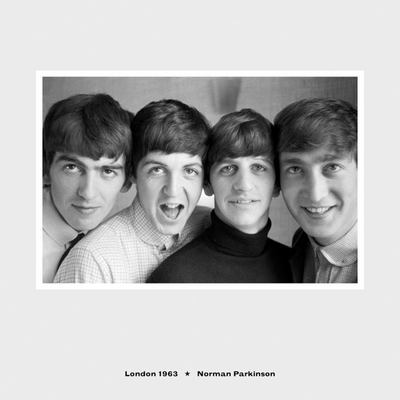 $100.00
NZD
Category: photography
On the morning of Thursday, September 12, 1963, noted fashion photographer Norman Parkinson was to photograph a young pop group from Liverpool. Earlier that year, the band had exploded onto the scene - releasing the first of eleven (out of twelve) studio albums that would reach number one on the charts. That band was The Beatles. The album had been 'Please Please Me', it was still number one and it would stay at number one for thirty weeks. Parkinson, already established as Britain's most famous photographer, had a date with its new greatest band. Revealing, insightful and funny this collection of photos captures The Beatles near the start of their spectacular career. Their creativity is plain to see in these photos which have become some of the most important in the extensive Beatles catalogue. Now, ACC Editions, in collaboration with The Norman Parkinson Archive and Iconic Images, presents this historic meeting between a new music group and one of the greatest photographers of the 20th century. Covering nearly 30 rolls of film, these images of The Beatles at the President Hotel in Bloomsbury and famed Abbey Road Studios, offer a rare insight of the making of an iconic band. SELLING POINTS: • Britain's greatest photographer meets Britain's greatest band • Collecting Norman Parkinson's celebrated images of The Beatles at the start of their career ...Show more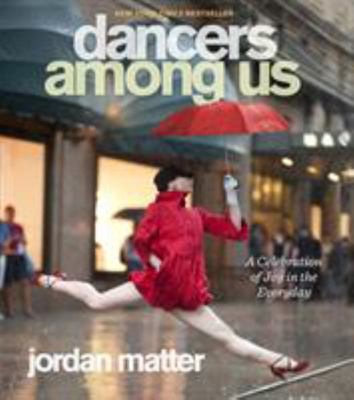 $35.00
NZD
Category: photography
The mystery of the body in motion. The surprise of seeing what seems impossible. And the pure, joyful optimism of it all. "Dancers Among Us" presents one thrilling photograph after another of dancers leaping, spinning, lifting, kicking - but in the midst of daily life: on the beach, at a construction si te, in a library, a restaurant, a park. With each image the reader feels buoyed up, eager to see the next bit of magic. Photographer Jordan Matter started his Dancers Among Us Project by asking a member of the Paul Taylor Dance Company to dance for him in a place where dance is unexpected. So, dressed in a commuter's suit and tie, the dancer flew across a Times Square subway platform. And in that image Matter found what he'd been searching for: a way to express the feeling of being fully alive in the moment, unself-conscious, present. Organized around themes of work, play, love, exploration, dreaming, and more, "Dancers Among Us" celebrates life in a way that's fresh, surprising, original, universal. There's no photo-shopping here, no trampolines, no gimmicks, no tricks. Just a photographer, his vision, and the serendipity of what happens when the shutter clicks. ...Show more
$48.00
NZD
Category: photography
From photographing a dewdrop in spring to a beautiful winter frost, follow your hobby throughout the year with renowned photographer Tom Ang. Whatever your level of expertise or type of camera, from the best digital SLRs on the market right down to camera phones, you'll find tips and tricks to help you get the most out of your shots. Now in its third edition, and fully updated with the latest developments in technology and equipment, this book will teach you everything you need to know to take great photographs that convey a sense of time, place and atmosphere. Packed with "how to" advice and projects to keep you snapping throughout the year, Digital Photography Month by Month is an inspiring and practical guide to taking beautiful photos whatever the season and weather conditions. ...Show more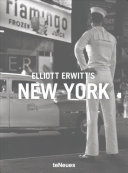 $23.00
NZD
Category: photography
A monochromatic tribute to New York City that depicts all the shadings of this vital metropolis in glimpses that are sometimes gritty, sometimes elegant yet always true to life.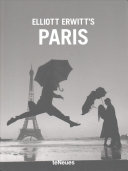 $23.00
NZD
Category: photography
Legendary photographer Elliott Erwitt captures the enchantments of Paris - both the intimate details of daily life and the grand vistas - with an eye that's witty, detached, and anti-Romantic. A stunning tribute that succeeds in capturing all of the moods of one of the world's great cities.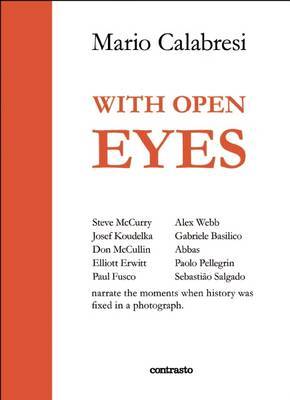 $45.00
NZD
Category: photography | Series: In Parole
In the last five years, Mario Calabresi has collected a series of interviews to renowned international photographers. The result of his meetings is this book: an exciting dive into history through the images and the words of great witnesses that have captured and lived some of the most tragic and intens e moments of our past. With an engaging prose, able to transmit the strength and the emotions of the protagonists, Calabresi guides the reader in a fascinating journey through time, offering him an incredibly privileged perspective: the eyes of photojournalists who have created the common historical memory. So, here it is Paul Fusco that narrates Bob Kennedys funeral, or Josef Koudelka that describes the first moments of the arrival of the tanks in Prague, or John Morris that is still moved remembering his friend Robert Capa, and then Salgado, Erwitt, McCullin, Webb, Abbas, Pellegrin, Scianna and Basilico. At the end, a chapter about three young photojournalists: Alessio Romenzi, Fabio Bucciarelli and Pietro Masturzo. ...Show more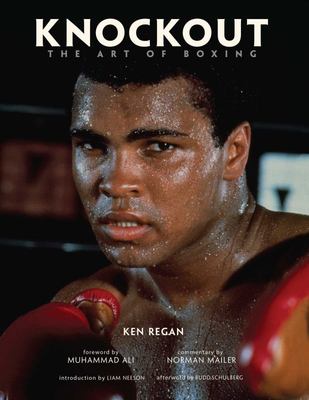 Knockout: The Art of Boxing
by Ken Regan; Muhammad Ali (Foreword by); Liam Neeson (Introduction by); Budd Schulberg (Afterword by); Norman Mailer (Commentaries by)
$60.00
NZD
Category: photography
Chronicling the legacy of boxing's biggest names--including the great Muhammad Ali--and their impact on "the sweet science," Knockout: The Art of Boxing pays tribute to Ken Regan's incomparable photography and coverage of the sport.   Ken Regan was a young photographer in 1964 when he covered Muhammad Ali's first fight: his historic victory over Sonny Liston in Miami Beach. Afterward, the young photographer embarked on a lifelong love affair with the sport of boxing.   For the next four decades, Regan chronicled the greatest fights and the greatest fighters of the age. His extraordinary photographs include many of the most enduring images ever created in the history of boxing, as well as portraits of notable trainers, managers, promoters, writers, and the whole panoply of celebrities associated with the sport. Featuring some of the greatest ring action in boxing history, Knockout: The Art of Boxing takes us from sparring sessions and press conferences to weigh-ins and post-fight sessions.   Knockout also features Regan's compelling stories and firsthand account of his amazing photographic journey into the heart of boxing. Beginning with his early magazine work shooting prizefights, and throughout the following decades, Regan developed close personal friendships with some of the world's greatest boxers. Regan captures intimate moments showing fighters with their families at home and on the road. With black-and-white and color photography that captures the art of boxing in its purest form, Knockout is one of the most celebrated books ever published on the sport, and a fitting tribute to "The Greatest" boxer of all time, Muhammad Ali. ...Show more

$70.00
NZD
Category: photography
Celebrating Magnum's photographic excellence in this captivating book, readers will travel around the globe with the world's finest photographers through 365 images. Featuring new and iconic images, this follow-up to Prestel's highly successful A Year in Photography: Magnum Archive includes some of the most striking photography ever collected in one volume. As readers flip the pages they will find themselves traveling from west to east across the globe. Each country is represented in three or four images captured by a single photographer. While renowned figures such as Robert Capa, Bruce Davidson, and Martin Parr are included, readers will also find younger photographers such as Olivia Arthur, Alessandra Sanguinetti, and Mikhael Subotzky, all of whom present dazzling new views of our changing world. Shining a light on the human condition in every corner of the globe, this compilation exemplifies Magnum founder Henry Cartier-Bresson's vision of "a community of thought, a shared human quality, a curiosity about what is going on in the world, a respect for what is going on and a desire to transcribe it visually." ...Show more