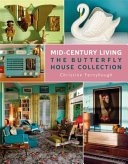 $60.00
NZD
Category: architecture
An incurable collector shares her astonishing collection of vintage New Zealand art, objects and design and her classic 1960s seaside bach. For over 30 years, philanthropist and best-selling author of The Road to Castle Hill Christine Fernyhough has built an extraordinary collection of over 4000 everyda y objects of mid century New Zealand craft, design and folk art. From furniture to toys and games, tableware to ornamental objects, Royal Family memorabilia to Kiwiana, Crown Lynn to hand-coloured scenic posters, together these objects are a gloriously nostalgic, colourful and tangible record of the way we lived and the things we surrounded ourselves with. Christine has devoted her classic 1960s seaside bach, 'The Butterfly House' to housing her collection, transforming it into a beguiling mid-century fantasy that never fails to delight visitors. This beautiful book shares that collection for the first time, for all to enjoy. Crisp, colour-drenched photographs by Studio La Gonda bring to life the bach and all its rooms and revealindividual objects in situ through rich close-ups, taking the reader into our quirky, crafty and often 'make do' past. Christine's intimate, lively, deeply informative text tells the story of how it all came to be. She entertainingly blends her own family stories with those of New Zealand's manufacturers and craftspeople, sharing her journey into collecting as well as her knowledge and passion, and evoking nostalgia for the beach, the bach and bygone summers. This is a deeply immersive, generous book that celebrates twentieth century life in Aotearoa New Zealand and provides an important record of our social and cultural history. ...Show more
$65.00
NZD
Category: architecture
The imperative to reduce our carbon footprint and focus on renewable energy is having a profound impact on our daily lives and the way we think about living spaces. Surveying some of the world's most innovative off-grid homes, Off the Grid reveals the creative architecture and cutting-edge technologies that are redefining where and how we live--enabling us to escape to some of the most extraordinary and secluded natural environments on the planet. Dominic Bradbury tells the story of how innovative architects have made everyday living in the most wild and remote locations of the United States, Europe, Asia, and Australia not only feasible, as all of the homes featured are largely self-sustaining in terms of energy, water, and in some cases food, but also a rewarding and tempting reality. From snowbound cabins in the far Northern Hemisphere to coastal retreats that can only be accessed by boat, this fully illustrated overview explains the diverse ways in which architects are tackling extreme climates, remoteness, and sustainability challenges to enable a new way of life that is both liberating and responsible, wherever on Earth you happen to be. ...Show more
$50.00
NZD
Category: architecture
An on-trend home design book, featuring an inspiring array of homes that have made good use of recycled and upcycled materials, structures, spaces and furnishings. Included in the mix are industrial and farm buildings that have been converted for living and furnished appropriately with vintage and repur posed industrial fittings. The book features 20 homes located throughout the country that feature a variety of clever solutions and design styles. There is everything from repurposed container homes to army barracks, farm utility buildings, churches and urban spaces finished with upcycled and repurposed furnishings.The homes are in Lyttelton, Auckland, Wellington, Mahurangi, Cambridge, Cromwell, Christchurch, Queenstown, Hawke's Bay, Coromandel and Rangiora. ...Show more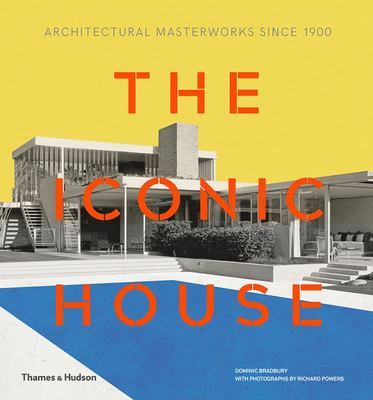 $55.00
NZD
Category: architecture
The Iconic House features over one hundred of the most important and influential houses designed and built since 1900. With seminal works by Le Corbusier, Frank Lloyd Wright, and Mies van der Rohe, as well as modern-day greats like Tadao Ando, Rem Koolhaas, and Herzog & de Meuron, this book brings t o life a stunning array of architectural masterpieces. Wide-ranging in both geographical scope and artistic style, the houses share an appreciation of local materials and building traditions and a careful understanding of clients' needs. Each house, however, is the result of a unique approach that makes it groundbreaking for its time. Now, fully updated, the book features iconic houses recently constructed, as well as concise, informative texts, specially commissioned photographs, floor plans, and drawings. The Iconic House remains an ideal overview of contemporary architects and architecture, for design-lovers and professionals alike. ...Show more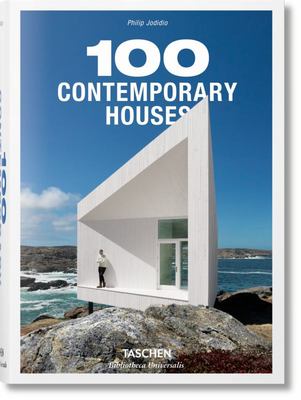 $46.00
NZD
Category: architecture | Series: Bibliotheca Universalis Ser.
Domestic bliss: Innovative, intimate architecture from China to ChileDesigning private residences has its own very special challenges and nuances for the architect. The scale may be more modest than public projects, the technical fittings less complex than an industrial site, but the preferences, requir ements and vision of particular personalities becomes priority. The delicate task is to translate all the emotive associations and practical requirements of "home" into a workable, constructed reality.This publication rounds up 100 of the world's most interesting and pioneering homes from the past decade, featuring a host of talents both new and established, including John Pawson, Richard Meier, Shigeru Ban, Tadao Ando, Zaha Hadid, Herzog and de Meuron, Daniel Libeskind, Alvaro Siza, UNStudio, and Peter Zumthor. Accommodating daily routines of eating, sleeping, and shelter, as well as offering the space for personal experience and relationships, this is architecture at its most elementary and its most intimate.About the series: Bibliotheca Universalis-- Compact cultural companions celebrating the eclectic TASCHEN universe at an unbeatable, democratic price Since we started our work as cultural archaeologists in 1980, the name TASCHEN has become synonymous with accessible, open-minded publishing. Bibliotheca Universalis brings together nearly 100 of our all-time favorite titles in a neat new format so you can curate your own affordable library of art, anthropology, and aphrodisia.Bookworm's delight -- never bore, always excite Text in English, French, and German ...Show more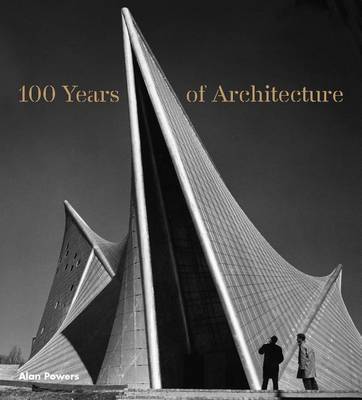 $80.00
NZD
Category: architecture
This unique visual history documents in pictures the most exciting and dynamic period of architecture: from the early 20th century to the present day, covering all the key movements, styles and architects, together with many lesser known but important names and buildings. Through archival and full-colou r photography, plans and architectural drawings, the book illustrates the changing nature of architecture and its expansion during this period from the early developments of concrete and the steel frame, through national styles of architecture and the eruption of Modernism to the influence of science and engineering in the post-war period, the provocative arguments of Postmodernism in the 1980s, right up to today's superstars and global brands. ...Show more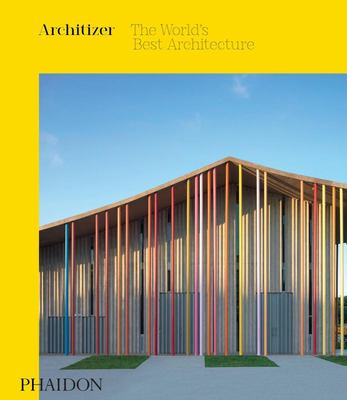 $150.00
NZD
Category: architecture
The latest spectacular celebration from Architizer of the most inspiring contemporary architecture from around the globe The Architizer A+Awards represent 2019's best architecture and products, celebrated by a diverse group of influencers within and outside the architectural community. Entries are judge d by more than 400 luminaries from fields as diverse as fashion, publishing, product design, real-estate development, and technology, and voted on by the public, culminating in a collection of the world's finest buildings. Each year, winners are honored in this fully illustrated compendium, and on Architizer.com, the largest online architecture community on the planet. Featuring select A+Award winners, this is the definitive guide to the year's best buildings and spaces. ...Show more
$75.00
NZD
Category: architecture | Reading Level: Very Good
Over many years, Ian Athfield and his team at Athfield Architects have reshaped New Zealand architecture: from the Buck House at Te Mata Estate, Hawke's Bay, to Wellington's Civic Square, from Jade Stadium to Athfield's own sprawling settlement on the Khandallah hills. Reflecting on half a century of wo rk, Julia Gatley's landmark new book, Athfield Architects, introduces a major body of architecture that will lead readers through modernism, postmodernism and beyond. Its four-part structure traces Ian houses; its important break into commercial work; and finally, its impact in the public, urban and institutional realms. Athfield Architects combines newly commissioned photography, evocative original architectural drawings and a rich text informed by extensive archival research and interviews with key figures in the firm. Taking us from the slums of Manila to the streets of post-quake Christchurch, this major book shows how Aotearoa/New Zealand's leading contemporary architect is transforming the way we all might live. ...Show more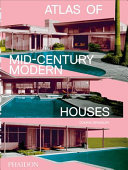 $250.00
NZD
Category: architecture
A ground-breaking survey, documenting 500 Mid-Century Modern houses across the world making this the most definitive and comprehensive title on one of architecture's most popular, enduring and glamorous styles.
$50.00
NZD
Category: architecture
A look at a range of small houses around New Zealand, and the strategies the owners used to get a toehold in the tight housing market. From building a secondary dwelling on an existing family section, to tiny houses on pocket handkerchief pieces of land, these approaches to housing will give ideas and i nspiration to all wondering how it can be possible to own a first home in the twenty-first century. Each entry begins with a statement about the strategy the owner used to achieve a home of their own. The houses range in size from 100 square metres right down to a very cosy 24 square metres! Beautifully photographed, and including plans and costs, the houses presented are in Puhoi, west and north Auckland, Raglan, Tamahere, Taupiri, Whanganui, New Plymouth, Wellington and Christchurch. ...Show more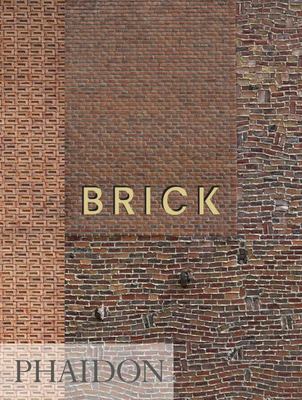 $35.00
NZD
Category: architecture
An unrivalled exploration of the world's most surprising and inspiring brick architecture - in a stylish, compact new format In this reimagined and easy-to-use size, Brick takes a fresh look at one of the world's most familiar and popular building materials. Presenting 180 diverse and fascinating examp les, from the Ziggurat of Ur dating from 2100 bc to modern and contemporary masterpieces by Mies van der Rohe and Kazuyo Sejima, Brickbeautifully illustrates how this humble material has been an architectural staple for centuries. ...Show more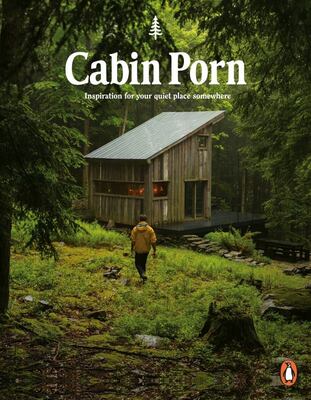 Cabin Porn
by Zach Klein; Steven Leckart
$30.00
NZD
Category: architecture
Addictive ... a charter for wistfulness' Observer'An enchanting rabbit hole of handmade houses' The New York Times'The Bible of pared back, natural living' Der Spiegel'Take a deep breath and let the inspiration sink in' GQCabin Porn began as an on-line project created by a group of friends to inspire th eir own home building. As they collected more photos, their site attracted thousands of submissions from other cabin builders and a passionate audience of more than ten million people. This book is an invitation to slow down, take a deep breath, and enjoy the beauty and serenity that happens when nature meets simple craft. ...Show more