$45.00
NZD
Category: NZ Garden
From trees to ground covers, ferns to hebes, an expert guide to the top 100 New Zealand native plants for gardens. Since its first publication, this book has been an indispensable guide for gardeners wishing to use New Zealand plants. Now extensively revised, it features inspirational and practical advi ce on 100 species that are easy to grow and maintain, across a range of climates. It lists each plant's likes and dislikes and gives sage advice for care and maintenance and for combatting pests and problems. It suggests how your soil can be best prepared for maximum growing results and gives creative landscaping tips for combining textures and forms to maximum effect. Engagingly written by the head gardener at Larnach Castle, whose gardens are world-renowned, it deserves a place on every gardener's book shelf. ...Show more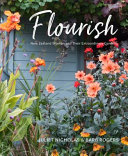 $55.00
NZD
Category: NZ Garden
This book celebrates the endeavours and achievements of women gardeners who are responsible for some of the most-admired gardens within New Zealand. Often starting as a home-based hobby, fitting around child care and other domestic tasks, the gardens developed by the women featured in this book have evo lved into living works of art. Scattered from the far north to Stewart Island, these gardens have a few things in common. Each one has been developed by a woman responding to her own landscape and locale with energy and verve. Often an outlet for a creative urge, the gardens portray a wide cross-section of styles. The stories of the gardeners also share common bonds - hard work and a passion for the landscape - but also stories of combating isolation, loss and joining a sisterhood of gardeners. Some gardens are well known and justly celebrated both here and overseas- Bev McConnell's Ayrlies in Auckland, and Margaret Barker's garden at Larnach Castle in Dunedin. Others are undiscovered gardens worthy of wider attention. Gracious country rose gardens, inner city courtyards and edible gardens all feature. ...Show more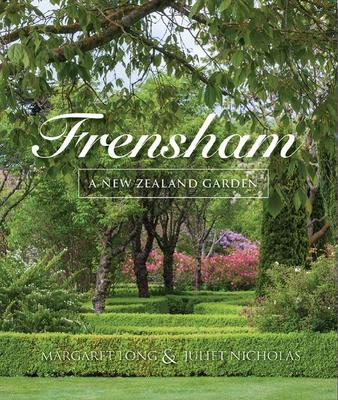 $60.00
NZD
Category: NZ Garden
In this lavishly illustrated book, Canterbury gardener, Margaret Long, tells the fascinating story of Frensham, considered one of New Zealand's finest gardens. As though we are right there with her, the reader is taken on a tour through the seasons, listening as we go to Margaret's thoughts and insights about why this plant was placed here or that tree there, what is behind her choices not just of plantings but also structures, materials, colours. This very personal and yet informative perspective on thirty years of gardening with passion makes for a delightful book to be treasured and shared. Highly acclaimed garden photographer, Juliet Nicholas, has lived with Frensham for an entire year, photographing its changes through the months and the seasons and providing a unique insight into the growth and development of these beautiful gardens, as well as capturing one of the most frequently written comments in Frenshams visitors' book: 'The garden is so peaceful'. ...Show more
$30.00
NZD
Category: NZ Garden | Reading Level: very good
This revised edition of the only comprehensive guide to NZ's ferns and fern allies, includes all native species and subspecies, plus all the established, introduced species, Keys and descriptions enable them to be readily identified, and all are superbly illustrated.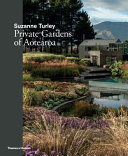 $90.00
NZD
Category: NZ Garden
Suzanne Turley is one of New Zealand's most sought-after landscape designers. Across her 30-year career, from her Auckland studio, she has crafted some of the country's most prestigious gardens. Today, Suzanne works with young Italian landscape architect Ermanno Cattaneo; with their combined experience, expertise and enthusiasm, they are pushing the boundaries of contemporary landscape design and architecture in New Zealand.Their work is found the length and breadth of this picturesque country - from the benign Pacific beaches in the north to the volcanic fields of New Zealand's most populous city, alongside coastal cliffs or deep, strong rivers, set against a tapestry of bush or the breathtaking peaks of the Southern Alps. Showcasing 12 of Suzanne Turley Landscapes' stand-out private gardens from around Aotearoa, this book offers insights into both the design concept and planting plan of each project, as well as the approach to the location and client brief. Private Gardens of Aotearoa is both a visual bible of cutting-edge landscape design and a travelogue of a country feted for the magnificence of its natural features. ...Show more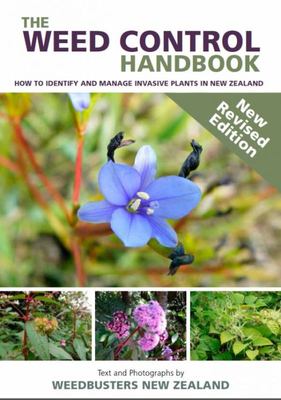 The Weed Control Handbook
by Denise Cleverley; Weedbusters (Organization) Staff (Contribution by)
$33.00
NZD
Category: NZ Garden
A weed is a plant growing where it's not wanted. Invasive weeds are an increasing problem in New Zealand with individual species variously affecting agriculture, health, recreational areas and industry. Many of the invasive weeds causing environmental damage start off as ornamental plants in gardens, an d become a problem when they jump the fence. In this handbook, garden weeds that are a distinct nuisance to gardeners are examined first, and then the book moves on to target those weeds that threaten our native ecosystems and yet are quite familiar to most gardeners. Two and sometimes three photographs identify each weedy plant and clear concise headings urge readers to Know it, Understand it, Control it and Replace it. The book divides weeds into herbs, grasses, vines, shrubs and trees with clear technical guidelines regarding the use of herbicides and the disposal of weed waste. ...Show more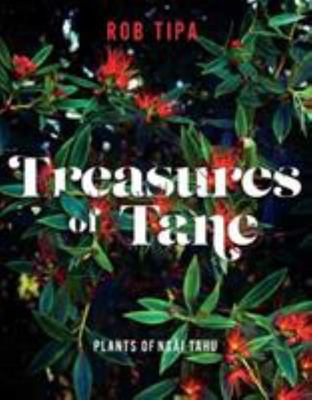 $50.00
NZD
Category: NZ Garden
This book discusses traditional Maori uses of native plants of the South Island of New Zealand and traditions around them. The text describes the features and uses of each plant, listed alphabetically for quick reference. These stories of native plants of the South Island describe how Maori and European s grew and processed the plants, and it uncovers some surprising uses of native plants. Written by a journalist, the book is engaging, enlightening and user-friendly and is beautiful to browse and informative about native plants. ...Show more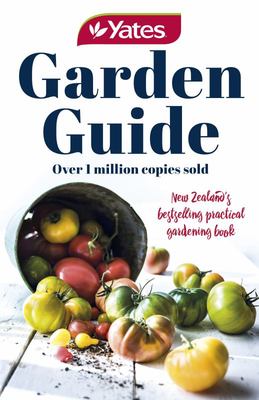 $50.00
NZD
Category: NZ Garden
One of the oldest New Zealand books in continuous publication remains the most comprehensive, reliable and practical source of advice for all New Zealand gardeners. Detailing hundreds of plant species, this new and fully revised edition of the Yates Gardening Guide contains everything you need to know a bout growing trees, shrubs, vines, flowers, vegetables, herbs and fruit. The new 79th edition includes: - New recommendations for pest and disease control and updated problem-solving charts - Recommendations on keeping chickens - How to establish a community garden - Encouraging bees in the garden - Growing microgreens - Transplanting - A new herb planting and growing chart - New and revised hints from some of New Zealand's top gardeners. ...Show more
$40.00
NZD
Category: NZ Garden
There are hundreds of species of native plants of all shapes and sizes suitable for the garden, but which are the best? Which will be the easiest to grow and the most likely to succeed in a variety of climates with minimal care and maintenance. Offers a selection of readily available, hardy, versatile a nd attractive trees, shrubs, herbaceous plants, ferns, vines and groundcovers. From the interlacing divaricates to the bold-leaved puka, from the flowing grasses to the structural lancewoods, this book suggests ways of combining different textures and forms to enhance your garden throughout the seasons. Includes advice on care and maintenance, pests and problems, likes and dislikes and extensive landscaping suggestions. ...Show more

$50.00
NZD
Category: Gardening general
New Zealand content, features Butler Point, Northland; Aylies, Auckland; Hamilton Gardens, Waikato; Pukeiti Gardens, Taranaki; Otari Native Botanic Garden, Wellington; Gardens of the World, Tasman; Ohinetahi, Canterbury. "1001 Gardens" is an extraordinary showcase of the best examples of man's artistic taming of nature from the world's most outstanding landscape gardeners. From the famous gardens of the Moorish Alhambra to hidden gems, such as the Leichtag family's Healing Garden, created for patients at the San Diego Children's Hospital, this lavishly illustrated guide will delight both lovers of natural beauty and gardeners alike. Covering the entire globe, the guide presents the very best example of every gardening style, whether it is the inspirational European floral display of impressionist painter Claude Monet's garden at Giverny in France or the exuberant diversity of the lush tropical gardens of Bali. Everywhere, gardens speak of the intimate relationship between man and the environment. Worldwide and from person to person our conceptions of beauty may differ, but gardeners are united in their desire to create visions of heaven on earth, places that stimulate the imagination and restore the spirit. ...Show more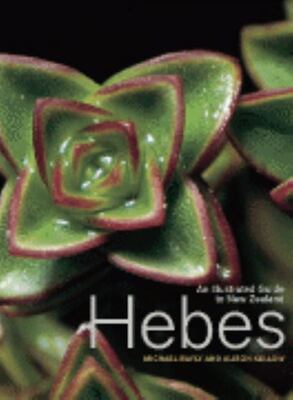 $30.00
NZD
Category: NZ Garden | Reading Level: Near Fine
This book is the most comprehensive guide yet to the identification, classification, and biology of the flowering plant genera Hebe and Leonohebe. Hebes are grown throughout the world. Of 88 wild species, all but three are endemic to New Zealand. This book focuses on hebes found in the wild and provides keys to identify all taxa - 88 species of Hebe and five of Leonohebe. For each species, the book dedicates two pages of detailed information, photographs, and distribution maps. General chapters discuss evolution, reproductive biology, conservation, and other topics. This is an indispensable reference for professional botanists, conservation managers, gardeners, students, and plant photographers. ...Show more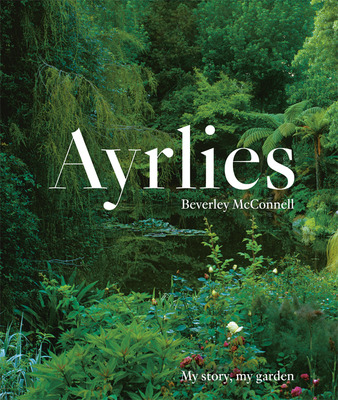 Ayrlies
by Beverley McConnell
$70.00
NZD
Category: NZ Garden | Reading Level: very good
A garden is never complete but Ayrlies, one of only a select few New Zealand gardens of international significance, is the star of 'Ayrlies, my story, my garden' written by Bev McConnell about her life, her family and five decades spent in creating this outstanding garden.