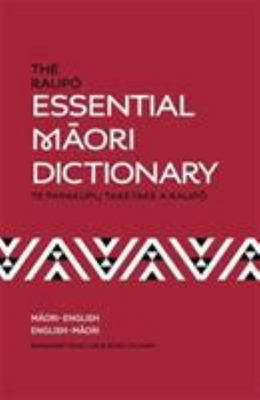 $25.00
NZD
Category: Dictionaries
The Raupo Essential Maori Dictionaryis an invaluable introductory dictionary for students of te reo Maori. It features- clear, easy-to-follow Maori-English and English-Maori sections, with the Maori and English alphabets at the top of each page, all the words a learner is likely to encounter, including contemporary usage and modern terms, a section of themed word lists, including days of the week, months of the year, numbers, cities of New Zealand, colours, emotions, actions, parts of the body, in the classroom, and on the marae. ...Show more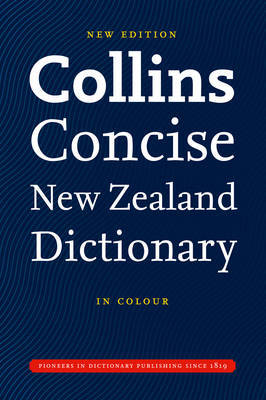 $45.00
NZD
Category: Dictionaries
Pioneers in dictionary publishing for over 175 years, Collins are now proud to offer the Concise English Dictionary in print and online. The seventh edition of the groundbreaking Collins Concise Dictionary is the only dictionary in concise format with encyclopedic entries for people, places, and regions . Ideal for families and students, this is essential for anyone who needs a dictionary that supports research in all areas (academic subjects as well as hobbies, sport and recreation) and study. Have confidence - comprehensive and authoritative, with all the words and definitions you need Get it right - language notes help you choose the right words for every situation and give advice on words that are changing in meaning or use. Get there fast - clear layout with colour. Find out more - thousands of entries for people and places. ...Show more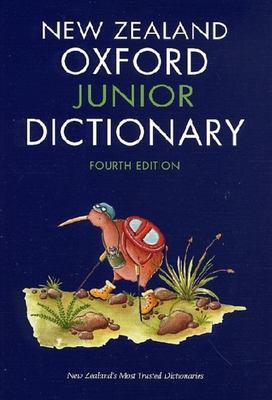 $26.00
NZD
Category: Dictionaries | Series: NZ Dictionaries/Thesauruses/Reference Ser.
The New Zealand Junior Dictionary 4th edition is written for 7-10 year olds and is the most comprehensive dictionary available for New Zealand students in this age range. With over six and a half thousand entries, this significantly updated edition contains over 400 colour headwords, with many new entri es that reflect cultural and technological changes. A major feature of this new edition is the expanded appendices which cover word origins, shapes, machines, science and technology, Maori words, biological classification words and a section called 'my body inside and out'. ...Show more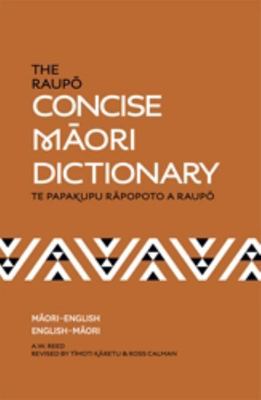 $25.00
NZD
Category: Dictionaries
The Raupo Concise Maori Dictionaryis an invaluable reference work, providing an essential list of words and their equivalents in Maori and English. First published in 1948, the dictionary has been revised and updated numerous times since, giving testimony to its ongoing reliability as a reference guide to everyday Maori words. It also includes a guide to the pronunciation of Maori and lists of useful vocabulary. ...Show more
$32.00
NZD
Category: Reference
The Raupo Pocket Dictionary of Modern Maori is a portable reference source for speakers of English and Maori at all levels. This new edition has been fully revised by the author. It features: More than 20,000 entries divided into Maori-English and English-Maori sections -- The most frequently used words in both languages -- A guide to Maori grammar and pronunciation -- A list of common phrases in Maori -- A map of tribal areas, helpful for understanding linguistic variations -- Separate lists of key vocabulary and proverbs -- Indexed pages for quick consultation. ...Show more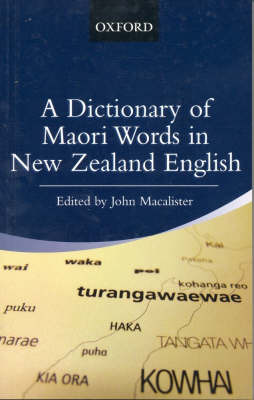 $34.90
NZD
Category: Dictionaries
The influence of Te Reo Maori makes a significant contribution to the lexical vitality and vibrancy of New Zealand English. This handy dictionary brings together many hundreds of the Maori words that have entered the language, and presents a comprehensive picture of the history and current usage of NZ E nglish. ...Show more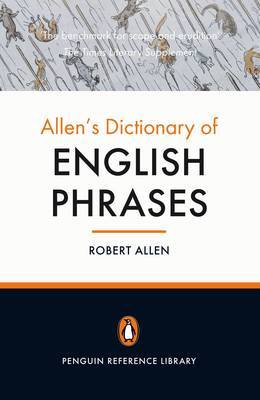 $35.00
NZD
Category: Dictionaries
"Allen's Dictionary of English Phrases" is the most comprehensive survey of this area of the English language ever undertaken. Taking over 6000 phrases, it explains their meaning, explores their development and gives citations that range from the Venerable Bede to Will Self. Crisply and wittily written, this book is packed with memorable and surprising detail, whether showing that 'salad days' comes from Antony and Cleopatra, that 'flavour of the month' originates in 1940s American ice cream marketing, or even that we've been 'calling a spade a spade' since the sixteenth century. "Allen's Dictionary of English Phrases" is part of the "Penguin Reference Library" and draws on over 70 years of experience in bringing reliable, useful and clear information to millions of readers around the world - making knowledge everybody's property. ...Show more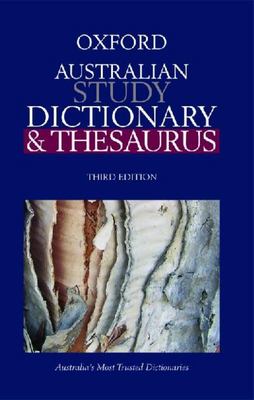 $70.00
NZD
Category: Dictionaries | Series: Australian Dictionaries/Thesauruses/Reference Ser.
The most up-to-date dictionary and thesaurus in this format in Australia, this all-in-one reference contains the complete latest text of the Australian School Dictionary (4th edition) and the Australian School Thesaurus (2nd edition), with dictionary entries at the front and thesaurus entries at the bac k. ...Show more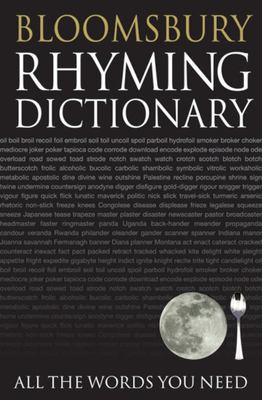 $35.00
NZD
Category: Dictionaries
If you are a writer, editor, journalist, ad slogan compiler, poet, lyricist, student or teacher, a rhyming dictionary is an essential research tool that you shouldn't be without! Packed with useful information in an accessible format, the "Bloomsbury Rhyming Dictionary" is fun and easy to use. A simple alphabetical index helps the reader locate a full set of rhyming words in the book's main text - making finding the perfect rhyme as easy as using a dictionary. "The Bloomsbury Rhyming Dictionary" is an inspiring companion for anyone requiring rhyming words, whether for professional use or pleasure. ...Show more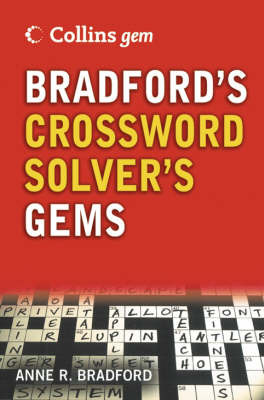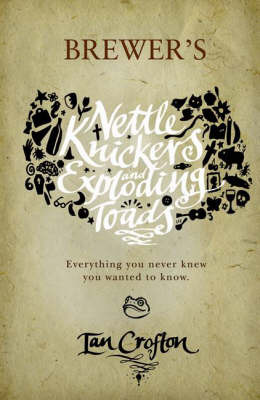 $30.00
NZD
Category: Dictionaries
This quirky and eclectic collection will open your eyes to a whole world of things you didn't know you didn't know and have you peppering your conversation with such diverse trivia as political nicknames, unusual weapons, notable cat lovers and heroic animals. This attractive volume includes snippets of classic Brewers phrase and fable as well as stranger-than-fiction facts, amusing anecdotes, quotations and weird news items. Amongst the pages you may encounter: the champagne monk, glow-in-the-dark testicles, four-and-twenty blackbirds baked in a pie, Big Bertha Nostradamus, the Viennese Vegetable Orchestra, the Harmonious Breakfast, Gris-jambon Vert, Kruptadia - Monsieur Mangetout, the Dog of God, Indian Jasmine and much more! ...Show more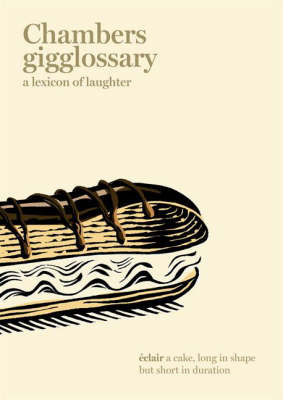 $35.00
NZD
Category: Dictionaries
Who said dictionaries have to be dull? The Chambers Gigglossary is a celebration of lexicography in its lighter moments, offering a whole alphabetful of amusing definitions. This collection includes one-liners from famous wits, humorous entries drawn from The Chambers Dictionary, examples from history a nd a wealth of original material. The Chambers Dictionary has included a sprinkling of light-hearted definitions between its sheets since the first edition in 1901. The most celebrated of these is probably 'eclair': a cake long in shape but short in duration ...Show more