$60.00
NZD
Category: Environment
This accessible new edition of the award-winning classic Buller's Birds of New Zealand includes the complete set of 95 artworks from both editions of A History of the Birds of New Zealand by Walter Buller and the subsequent supplement, specially photographed and reproduced in full colour using high qual ity modern printing techniques. Each bird painting is accompanied by a selection of Buller's original, descriptive text as well as up-to-date taxonomic information in English and te reo Māori. Uniquely, Buller's Birds of New Zealand features fresh reproductions of the original watercolour-and-pencil paintings for Buller's iconic second edition and its supplement, made possible by the author's rediscovery of these works at the Ornithological Branch of the British Natural History Museum. Bright, luminous and clear, Keulemans's masterpieces are seen here for the first time as the artist intended. With a foreword by Stephen Fry and an introduction that traces the history of ornithological painting, and tells the story of Buller and his talented artist, this definitive book will appeal to all those who love New Zealand's unique avifauna. ...Show more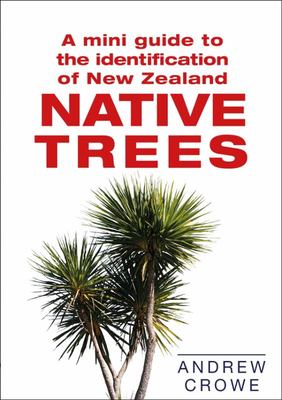 $9.99
NZD
Category: Environment | Series: Mini Guide to the Identification of New Zealand...
A handy, pocket-sized guide to the identification of New Zealand native trees. Condensed from Andrew Crowe's popular Which Native Tree?, this mini guide has been designed to fit into a pocket, day pack or bag. Full of essential information for quick and accurate identification of native trees, this cla ssic mini guide is appealing and easy to use. ...Show more
$27.23
NZD
Category: Environment | Series: Naturalists' Guides
High-quality photographs from one of New Zealand's youngest nature photographers are accompanied by detailed species descriptions, which include nomenclature, size, distribution, habits, and habitat. The user-friendly introduction covers climate, vegetation, biogeography, and the key sites for viewing t he listed species. Also included is an all-important checklist of all of the birds of New Zealand encompassing, for each species, its common and scientific name, IUCN status. ...Show more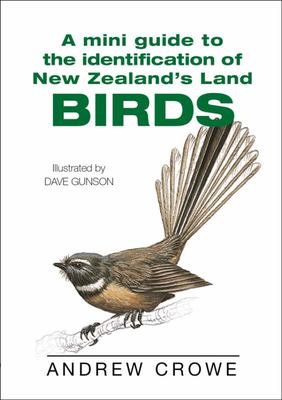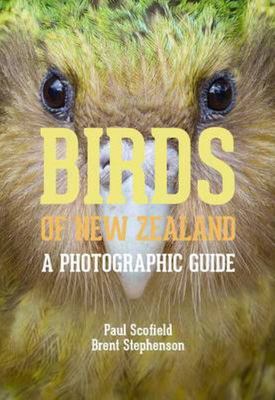 $60.00
NZD
Category: Environment | Reading Level: very good
A must-have guide for anyone interested in the extraordinary birds in New Zealand New Zealand's birdlife developed extraordinary diversity as a consequence of evolving on isolated islands without mammalian predators. For many years, habitat destruction brought on by humans posed a distinct threat to the wide variety of birdlife, but thanks to recent conservation efforts, many of the country's species of birds are now protected in parks and island sanctuaries. Illustrated with nearly a thousand new photographs from one of New Zealand's top nature photographers and drawing on the latest information from birders and biologists, Birds of New Zealand offers a definitive introduction to the identification and behavior of the country's extraordinary avian life. The book includes expert and up-to-date information on the 365 bird species found in New Zealand, including species ranging from albatrosses and shearwaters to kiwi and kaka. It will be a valuable addition to the existing literature on birding. ...Show more
Human Nature
by Geoff Blackwell, Ruth Hobday
$70.00
NZD
Category: Environment
At a moment now being described as the age of Anthropocene, twelve of National Geographic's most influential photographers address the biggest questions on our time while sharing some of their greatest images.   Humanity has reached a pivotal moment in time. With extinction looming over one million spe cies of plants and animals, the United Nations has declared that nature is in more trouble now than at any time in human history. In light of increasing natural disasters, polluted environments and rising sea levels, the present geological era has been described as the age of Anthropocene; the effect of humanity's now indelible, and irreversible, intersection with nature.In this important and timely book, these seminal questions of our time are addressed by twelve of the world's most influential contemporary photographers: Joel Sartore, Paul Nicklen, Ami Vitale, Brent Stirton, Frans Lanting, Brian Skerry, Tim Laman, Cristina Mittermeier, J Henry Fair, Richard John Seymour, George Steinmetz and Steve Winter. With compassion, insight and in compelling detail they share their extraordinary images and the stories behind them, and seek to understand what really matters now for humanity and the planet.At once shocking, illuminating and inspiring, Human Nature: Planet Earth in Our Time asks: 'What do we have?', 'What do we stand to lose?' and 'What must we change?', or is the Anthropocene Age to be humanity's last?  ...Show more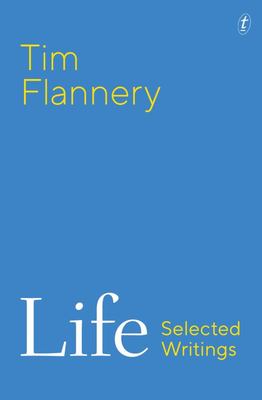 $48.00
NZD
Category: History | Reading Level: near fine
Tim Flannery is one of the world's great thinkers, environmental scientists and writers. Sir David Attenborough once described him as being 'in the league of the all-time great explorers like Dr David Livingstone.' This definitive collection of his work brings together thirty years of essays, speeches a nd occasional writing on palaeontology, mammology, environmental science and history, including the science of climate change and the challenges and opportunities we face in addressing this issue, so critical for all of us.   ...Show more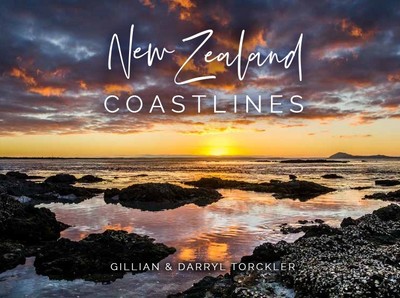 $29.99
NZD
Category: Environment
A pictorial book of New Zealand's coastlines, featuring the stunning images of innovative photography of Darryl Torckler, with text commentary from Gillian Torckler. Divided geographically, the photographed areas include: North: Bay of Islands to the Cape, down to 90-mile beach and Hokianga. East: from the Bay of Islands to Napier, including the outer Hauraki Gulf and islands, White Island. Central: Wellington, Marlborough, Nelson and Tasman District. West: west coast of the South Island to the North Island's west coast. South: South Island, including all of the southern east coast, Stewart Island, Fiordland. ...Show more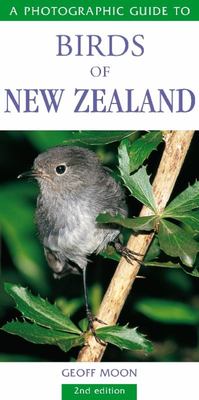 $26.00
NZD
Category: Environment | Series: Photographic Guide to
A comprehensive guide to birds that includes species accounts which have been updated according to the 4th edition of the Ornithological Society's official Checklist of the Birds of New Zealand. It features photographs of the most commonly seen birds along with detailed information on distribution, habi tat, behaviour and breeding. ...Show more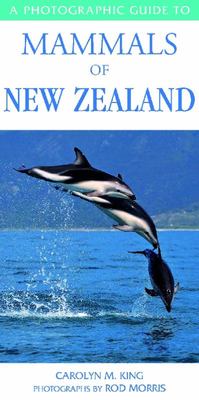 $24.99
NZD
Category: Environment | Series: Photographic Guide to | Reading Level: very good
This new addition to a popular series delves into a fascinating field of New Zealand's natural history. In prehistory, only a few bats, marine mammals and odd quadrupeds constituted our local land-breeding mammals; but today these have been joined by a throng of colonisers. These include several carnivo res, rodents, and hoofed mammals from Europe and North America, as well as a few marsupials from Australia. Many are unwelcome: some have decimated native bird and reptile populations, while others attack the bush: but all are now here to stay and are worthy of study for their interesting habits and ecological impact. In addition to these land mammals are more than two dozen native species of marine mammal, including seals, dolphins and whales. This account from one of New Zealand's premier mammalogists fills a gap in the market. ...Show more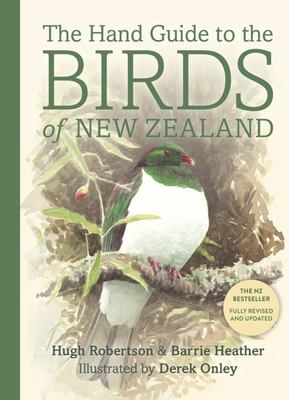 $38.00
NZD
Category: Environment
A bestseller revised- the new edition of this essential reference for identifying New Zealand birds features its biggest update ever. The Hand Guide to the Birds of New Zealand is a trusted, invaluable reference for lovers of New Zealand birds. Comprehensive and easy to use, this new edition features- 3 74 species, including 35 new additions i the book's biggest revision since first publication 85 stunning colour paintings of New Zealand birds, including rare and recently extinct species an introduction to key bird-watching sites distribution maps and an in-depth guide to field identification protective plastic cover for use in the field. The only hand guide to New Zealand birds officially endorsed by the Ornithological Society of New Zealand, this is the ideal field companion for identifying our extraordinary and diverse birdlife. ...Show more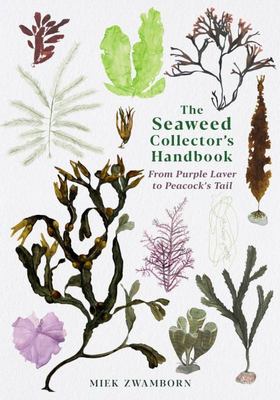 $27.99
NZD
Category: Environment
A beautifully illustrated little book that will open your eyes at the seaside.