$23.00
NZD
Category: Humour | Series: Jokiest Joking Joke
A hysterical collection of jokes, puns, and knock-knocks to crack up kids of all ages, this enormous book features all of the best jokes from the wildly hilarious Jokiest Joking Joke Book series. Accompanied by clever illustrations, these sidesplitting wisecracks will keep kids amused for hours!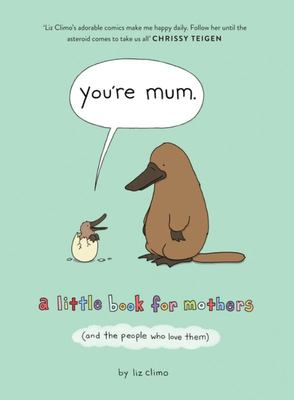 $24.99
NZD
Category: Humour
From bestselling author Liz Climo comes You're Mum, a hilarious and relatable ode to motherhood. Mums: they are there for us through the good, the bad, the scary, the sticky and everything in between. They also read us a lot of picture books along the way, and now there's a picture book just for them.   With more than a hundred original drawings, You're Mum is a book for the new mum, the seasoned mum, anyone in a mum-like role, and anyone who has ever loved a mum. It's a short and sweet thank-you to those taking on the challenging role of parenting - which means you can read it and then hopefully get some sleep! ...Show more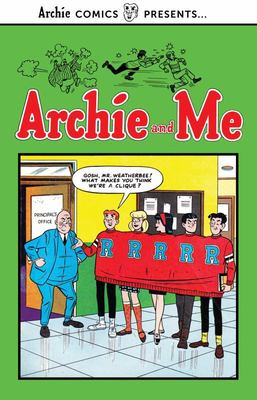 $26.00
NZD
Category: Humour | Series: Archie Comics Presents Ser.
Archie and Me Vol. 1 is the first of a chronological collection of titles featuring the classic series. This is presented in the new higher-end format of Archie Comics Presents, which offers 200+ pages at a value while taking a design cue from successful all-ages graphic novels. For 161 issues, Archie's craziest interactions with Riverdale High principal Mr. Weatherbee were showcased in this classic series. Now the first dozen are collected here! ...Show more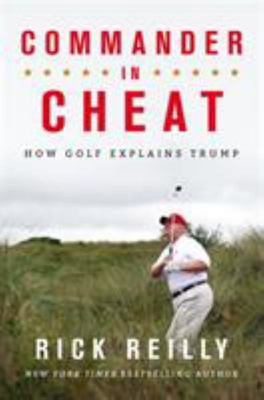 $38.00
NZD
Category: Humour | Reading Level: very good
'This book is dedicated to the truth. It's still a thing.' Commander in Cheat: How Golf Explains Trump is a fascinating on-the-ground and behind-the-scenes survey of Donald Trump's ethics deficit on and off the golf course.Renowned sports writer Rick Reilly transports readers onto the greens with Presid ent Trump, revealing the absurd ways in which he lies about his feats, and what they can tell us about the way he leads off the course in the most important job in the world. 'Golf is like bicycle shorts. It reveals a lot about a man.' Reilly has been with Trump on the fairways, the greens and in the rough, he has seen how the President plays - and it's not pretty. Based on his personal experiences, and interviews with dozens of golf pros, amateurs, developers, partners, opponents, and even caddies who have first-hand involvement with Trump out on the course, Reilly takes a deep and often hilarious look at how Trump shamelessly cheats at golf, lies about it, sues over it, bullies with it, and profits from it. 'Somebody should point out that the way Trump does golf is sort of the way he does a presidency, which is to operate as though the rules are for other people.' From Trump's ridiculous claim to have won eighteen club championships, to his devious cheating tricks, to his tainted reputation as a golf course tycoon, Commander in Cheat tells you everything you need to know about the man. 'You could write a book about what Trump's golf reveals about him. Here it is.' ...Show more
$33.00
NZD
Category: Travel
An American falls in love and becomes a Parisian - just not the way he imagined. In Brooklyn, John von Sothen fell in love with Anais, a French waitress. And then, one night in Paris, on the Pont Neuf, she agreed to marry him ("Bah, we can always get divorced!"). A couple of decades in, the two have be come quatre, living in their beloved 10th arondissement with teenage kids who chat to their African neighbours in fluent Parisian slang, and John has even become kind of French himself. Well, he likes to think he has. The family still see him as an American innocent abroad.Paris Match is one of those rare books that makes you laugh out loud, as von Sothen attempts to understand what makes the French tick. Why do they take such long holidays with friends who ration snacks and mock you for sleeping in; why do French men turn to him (an American!) for fashion tips; what really is the correct way to cut brie, and how do you tell if you're being invited to a super-exclusive secret society of intellectuals or a weird sex club? John von Sothen has found most of the answers and in this delightful, witty book shares his experience, insights and humour into the fine art of becoming everyday French.   ...Show more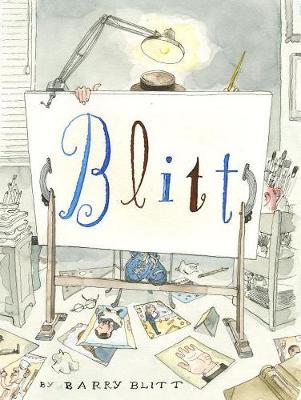 $75.00
NZD
Category: Humour
This lavish collection showcases Blitt's most iconic New Yorker covers, from the infamous Obama fist bump and George W. Bush's drowning cabinet to the many misadventures of Donald Trump. Blitt also shares his sketchbooks, drafts, and hilarious rejected illustrations, offering readers an exclusive view i nto the creative process of one of the foremost political cartoonists of our time. ...Show more
$21.00
NZD
Category: Humour | Series: The Ladybird Book of...
THE PERFECT GIFT for the mindless. (Isn't that right?) __________________________________ 'Valentine became a Buddhist because he was interested in dharma. Dharma is a word for cosmic law and order. Valentine is sad. He thought dharma was a type of curry.' __________________________________ 'Alison has been staring at this beautiful tree for five hours. She was meant to be in the office. Tomorrow she will be fired. In this way, mindfulness will have solved her work-related stress.' __________________________________ This delightful book is the latest in the series of Ladybird books which have been specially planned to help grown-ups with the world about them. The large clear script, the careful choice of words, the frequent repetition and the thoughtful matching of text with pictures all enable grown-ups to think they have taught themselves to cope. Featuring original Ladybird artwork alongside brilliantly funny, brand new text. 'Hilarious' Stylist Other new titles for Autumn 2017: How it Works: The Brother How it Works: The Sister The Ladybird Book of the Ex The Ladybird Book of the Nerd The Ladybird Book of the New You The Ladybird Book of Balls The Ladybird Book of the Big Night Out The Ladybird Book of the Quiet Night In People at Work: The Rock Star Previous titles in the Ladybirds for Grown Ups series: How it Works: The Husband How it Works: The Wife How it Works: The Mum How it Works: The Dad The Ladybird Book of the Mid-Life Crisis The Ladybird Book of the Hangover The Ladybird Book of Mindfulness The Ladybird Book of the Shed The Ladybird Book of Dating The Ladybird Book of the Hipster How it Works: The Student How it Works: The Cat How it Works: The Dog How it Works: The Grandparent The Ladybird Book of Red Tape The Ladybird Book of the People Next Door The Ladybird Book of the Sickie The Ladybird Book of the Zombie Apocalypse The Ladybird Book of the Do-Gooder ...Show more
Items per page:
1 - 7 of 7