$50.00
NZD
Category: Historical fiction | Series: The Wolf Hall Trilogy | Reading Level: very good
The long-awaited sequel to Wolf Hall and Bring Up The Bodies; the stunning conclusion to Hilary Mantel's Man Booker Prize-winning Thomas Cromwell trilogy. 'If you cannot speak truth at a beheading, when can you speak it?'. England, May 1536. Anne Boleyn is dead, decapitated in the space of a heartbeat by a hired French executioner. As her remains are bundled into oblivion, Thomas Cromwell breakfasts with the victors. The blacksmith's son from Putney emerges from the spring's bloodbath to continue his climb to power and wealth, while his formidable master, Henry VIII, settles to short-lived happiness with his third queen, before Jane dies giving birth to the male heir he most craves. Cromwell is a man with only his wits to rely on; he has no great family to back him, no private army. Despite rebellion at home, traitors plotting abroad and the threat of invasion testing Henry's regime to breaking point, Cromwell's robust imagination sees a new country in the mirror of the future. But can a nation, or a person, shed the past like a skin? Do the dead continually unbury themselves? What will you do, the Spanish ambassador asks Cromwell, when the king turns on you, as sooner or later he turns on everyone close to him? With The Mirror & the Light, Hilary Mantel brings to a triumphant close the trilogy she began with Wolf Hall and Bring Up The Bodies. She traces the final years of Thomas Cromwell, the boy from nowhere who climbs to the heights of power, offering a defining portrait of predator and prey, of a ferocious contest between present and past, between royal will and a common man's vision: of a modern nation making itself through conflict, passion and courage.     ...Show more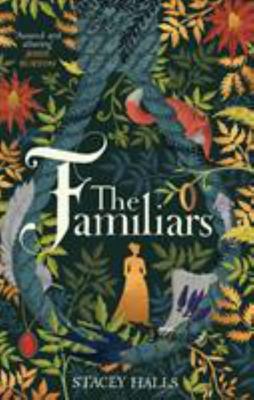 $33.00
NZD
Category: Historical fiction | Reading Level: very good
'Assured and alluring, this beautiful tale of women and witchcraft and the fight against power was a delight from start to finish' - Jessie Burton, bestselling author of The Miniaturist.  
$35.00
NZD
Category: Historical fiction
February 29, 1944: I am about to jump out of an aeroplane for the first time … I don't care that every man is looking at me as though I don't belong. Besides, I'm hungover. And I think I might throw up … In 1936 intrepid young Australian journalist Nancy Wake is living in Paris after witnessing firstha nd the terror of Hitler's rise in Europe, firing her resolve to fight against the Nazis. When Nancy falls in love with handsome French industrialist Henri Fiocca, no sooner has she become Mrs Fiocca than the Germans invade France and Nancy takes yet another name, a codename – the first of many. As the elusive Lucienne Carlier she smuggles people across borders and earns a new name 'The White Mouse' along with a five million franc bounty on her head, courtesy of the Gestapo. Forced to flee France, Nancy is trained by an elite espionage group under the codename Hélène. Finally, with mission in hand, she is airdropped back into France as the deadly Madame Andrée. But the closer to liberation France gets, the more exposed Nancy – and the people she loves – will become. Based on the true story of an extraordinary woman who saved countless lives, Code Name Hélène is a thrilling tale of danger, intrigue, unfaltering courage, remarkable sacrifice – and love. 'Magnificent ... Lawhon carries us into the heart of the French resistance [and] into the mind of a badass heroine with uncanny instincts who takes on the Nazis and men's arrogant sexism with uncommon bravado ... Propulsive ... Emotionally stirring... Even long after the last page is turned, this astonishing story of Wake's accomplishments will hold readers in its grip.' Booklist, starred review 'Underground operative, charmer in red lipstick, loving wife and hard-hitting woman of her times, Nancy Wake will fascinate and thrill fans of fierce, brash, independent women, alike.' Lisa Wingate, author of Before We Were Yours ...Show more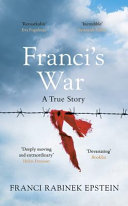 $37.00
NZD
Category: Historical fiction
In the summer of 1942, twenty-two year-old Franci Rabinek Epstein arrived at Terezin, a concentration camp and ghetto forty miles north of her home in Prague. It would be the beginning of her six-year journey through several camps during the Second World War, from Terezin to Auschwitz-Birkenau, to force d labor in Hamburg and finally Bergen-Belsen. After the camp's liberation by the British in April 1945, she returned to Prague, a survivor. Franci was known in her group as the Prague seamstress. Her's is a story of ingenuity and endurance- she pretended to be an electrican to escape the Auschwitz selection, secretly fighting for the survival of her fellow inmates. Franci also gives voice to the darker side of women in war - rape and prostitiution - offering an insight into the resilience of people in an unknowable situation. ...Show more
$35.00
NZD
Category: Historical fiction | Series: The\Last Kingdom Ser.
THE FINAL BATTLE AWAITS... The epic conclusion to the globally bestselling historical series, coming October 2020. England is under attack. Chaos reigns. Northumbria, the last kingdom, is threatened by armies from all sides, by land and sea - and only one man stands in their way. Torn between loyalty and sworn oaths, the warrior king Lord Uhtred of Bebbanburg faces his greatest ever battle - and prepares for his ultimate fate... ...Show more
$25.00
NZD
Category: Historical fiction | Series: Wolf Hall Trilogy
From one of our finest living writers, Wolf Hall is that very rare thing: a truly great English novel. 'Every bit as good as they said it was' Observer 'Terrific' Margaret Atwood 'As soon as I opened this book I was gripped. I read it almost non-stop' The Times In Wolf Hall, one of our very best writers brings the opulent, brutal world of the Tudors to bloody, glittering life. It is the backdrop to the rise and rise of Thomas Cromwell: lowborn boy, charmer, bully, master of deadly intrigue, and , finally, most powerful of Henry VIII's coutiers. 'Dizzyingly, dazzlingly good' Daily Mail 'Terrifying. It is a world of marvels. But it is also a world of horrors, where screams are commonplace. A feast' Daily Telegraph ...Show more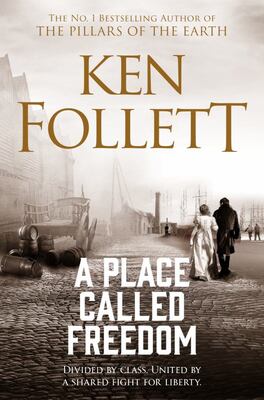 $20.00
NZD
Category: Historical fiction
Set in an era of turbulent social changes, A Place Called Freedom is a magnificent novel from the undisputed master of suspense and drama, Ken Follett.A Life of PovertyScotland, 1767. Mack McAsh is a slave by birth, destined for a cruel and harsh life as a miner. But as a man of principles and courage, he has the strength to stand up for what he believes in, only to be labelled as a rebel and enemy of the state. A Life of Wealth Life feels just as constrained for rebellious Lizzie Hallim, as she struggles with the less cruel circumstances of wealth and privilege. Fiercely independent, she is engaged to a man she doesn't care for, a landlord's son and heir to an exploitative business empire. A Search for FreedomLizzie finds herself helping Mack after he becomes a fugitive. Separated by class but bound by their yearning for freedom, they escape to London. True freedom, though, lies further afield, in a new life that awaits across the Atlantic Ocean . . . ...Show more
$48.00
NZD
Category: Historical fiction
Do not believe too quickly... What if Elizabeth Macarthur - wife of the notorious John Macarthur, wool baron in early Sydney - had written a shockingly frank secret memoir? In her introduction Kate Grenville tells, tongue firmly in cheek, of discovering a long-hidden box containing that memoir. What fo llows is a playful dance of possibilities between the real and the invented. Grenville's Elizabeth Macarthur is a passionate woman managing her complicated life-marriage to a ruthless bully, the impulses of her own heart, the search for power in a society that gave her none-with spirit, cunning and sly wit. Her memoir reveals the dark underbelly of the polite world of Jane Austen. It explodes the stereotype of the women of the past- devoted and docile, accepting of their narrow choices. That was their public face-here's what one of them really thought. At the heart of this book is one of the most toxic issues of our times- the seductive appeal of false stories. Beneath the surface of Elizabeth Macarthur's life and the violent colonial world she navigated are secrets and lies with the dangerous power to shape reality. A Room Made of Leaves is the internationally acclaimed author Kate Grenville's first novel in almost a decade. It is historical fiction turned inside out, a stunning sleight of hand that gives the past the piercing immediacy of the present.   ...Show more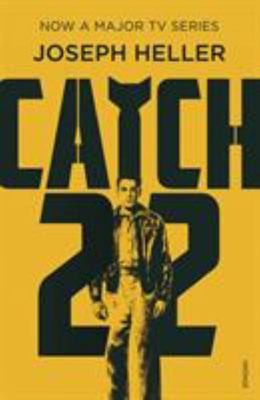 $24.00
NZD
Category: Historical fiction
HEDLEY THOMAS: (Investigative journalist, creator of the podcast 'Teacher's Pet' & friend of Bookoccino) "A classic I somehow failed to read until this year, but inspired by George Clooney's TV series I took the plunge and was soon having many spontaneous laugh-out-loud moments. Incredibly funny wi th its biting satire on war and military service, irreverent, sad and somehow uplifting."   Yossarian, a Bombardier in the US Air Force, is frantic and furious because thousands of people he has never met are trying to kill him. His real problem is not the enemy - it is his own army which keeps increasing the number of missions the men must fly to complete their service. If Yossarian makes any attempts to excuse himself from the perilous missions then he is caught in Catch-22: if he flies he is crazy, and doesn't have to; but if he doesn't want to he must be sane and has to. That's some catch... ...Show more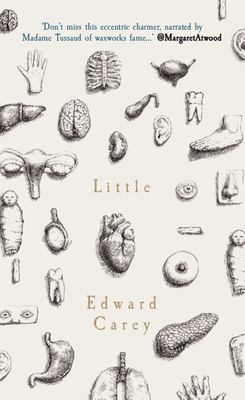 $35.00
NZD
Category: Historical fiction | Reading Level: very good
'A startlingly original novel' -- THE TIMES BOOK OF THE MONTH 'Dont miss this eccentric charmer' -- @MargaretAtwood 'Compulsively readable: so canny and weird and surfeited with the reality of human capacity and ingenuity that I am stymied for comparison. Dickens and David Lynch? Defoe meets Atwood? Jud ge for yourself...' -- Gregory Maguire, author of WICKED There is a space between life and death: it's called waxworks Born in Alsace in 1761, the unsightly, diminutive Marie Grosholtz is quickly nicknamed 'Little'. Orphaned at the age of six, she finds employmet in Bern, Switzerland, under the charge of reclusive anatomist, Dr Curtius. In time the unlikely pair form an unlikely bond, and together they pursue an unusual passion: the fine art of wax-modelling. Forced to flee their city, the doctor and his protégée head for the seamy streets of Paris where they open an exhibition hall for their uncanny creations. Though revolution approaches, the curious-minded flock to see the wax heads, eager to scrutinise the faces of royalty and reprobates alike. At 'The Cabinet of Doctor Curtius', heads are made, heads are displayed, and a future is built from wax. From the gutters of pre-revolutionary France to the luxury of the Palace of Versailles, from casting the still-warm heads of The Terror to finding something very like love, Little is the unforgettable story of how a 'bloodstained crumb of a girl' went on to shape the world...   'Carey creates an indelible character in Little, sprinkles idiosyncratic drawings throughout and folds his narrative in cunning ways...' -- BBC CULTURE  'One of the most original historical novels of the year... By turns macabre, funny, touching and oddly life-affirming, Little is a remarkable achievement' - SUNDAY TIMES  'It is Carey's uniquely inventive style that makes this novel so completely, wickedly, addictive.' -- BIG ISSUE 'Edward Carey is one of the strangest writers we are privileged to have in this country' - OBSERVER 'Clever and intriguing' - DAILY MAIL 'Full of rich historical detail and beautiful illustrations ... a rare treat of a novel that will stay with you long after you turn the final page' -- HEAT ...Show more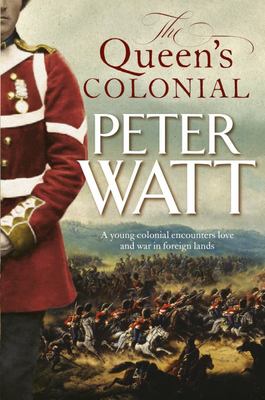 $35.00
NZD
Category: Historical fiction
Sometimes the fate for which you are destined is not your own...1845, a village outside Sydney Town. Humble blacksmith Ian Steele struggles to support his widowed mother. All the while he dreams of a life in uniform, serving in Queen Victoria's army.1845, Puketutu, New Zealand. Second Lieutenant Samuel Forbes, a young poet from an aristocratic English family, wants nothing more than to run from the advancing Maori warriors and discard the officer's uniform he never sought.When the two men cross paths in the colony of New South Wales, they are struck by their brotherly resemblance and quickly hatch a plan for Ian to take Samuel's place in the British army. Ian must travel to England, fool the treacherous Forbes family and accept a commission into their regiment as a company commander. Once in London, he finds love with an enigmatic woman, but must part with her to face battle in the bloody Crimean war. In this first instalment of Peter Watt's new series, Captain Ian Steele stares down the relentless Russian military...but he will soon learn that there are even deadlier enemies close to home. ...Show more
$29.00
NZD
Category: Historical fiction
1961: On a sweltering summer's day, while her family picnics by the stream on their Suffolk farm, sixteen-year-old Laurel hides out in her childhood tree house dreaming of a boy called Billy, a move to London, and the bright future she can't wait to seize. But before the idyllic afternoon is over, Laure l will have witnessed a shocking crime that changes everything. 2011: Now a much-loved actress, Laurel finds herself overwhelmed by shades of the past. Haunted by memories, and the mystery of what she saw that day, she returns to her family home and begins to piece together a secret history. A tale of three strangers from vastly different worlds - Dorothy, Vivien and Jimmy - who are brought together by chance in wartime London and whose lives become fiercely and fatefully entwined. Shifting between the 1930s, the 1960s and the present, The Secret Keeper is a spellbinding story of mysteries and secrets, theatre and thievery, murder and enduring love. ...Show more