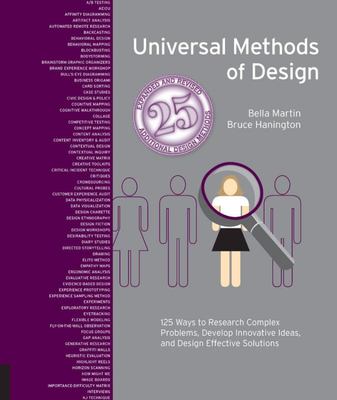 $50.00
NZD
Category: General
This expanded and revised version of the best-selling Universal Methods of Design is a comprehensive reference that provides a thorough and critical presentation of 125 research methods, synthesis/analysis techniques, and research deliverables for human-centered design. The text and accompanying photos and graphics of this classic resource are delivered in a concise and accessible format perfect for designers, educators, and students. Information can be easily referenced and utilized by cross-disciplinary teams in nearly any design project. This new, expanded edition includes updated information on scenarios, secondary research, territory maps, and other chapters. The addition of 25 new chapters brings fresh relevance to the text with innovative design methods that have emerged since the first edition, such as backcasting, behavioral design, horizon scanning, and transition design.Universal Methods of Designdistills each method down to its essence, in a format that helps design teams select and implement the most credible research methods suited to their design culture. ...Show more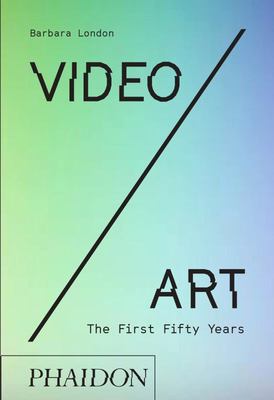 $58.00
NZD
Category: General
The curator who founded MoMA's video program recounts the artists and events that defined the medium's first 50 years Since the introduction of portable consumer electronics nearly a half century ago, artists throughout the world have adapted their latest technologies to art-making. In this book, curato r Barbara London traces the history of video art as it transformed into the broader field of media art - from analog to digital, small TV monitors to wall-scale projections, and clunky hardware to user-friendly software. In doing so, she reveals how video evolved from fringe status to be seen as one of the foremost art forms of today. ...Show more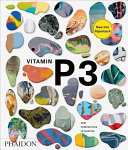 $75.00
NZD
Category: General
The indispensable guide to the most exciting painters of recent years, chosen by leading arts professionals - now in paperback Despite its long history, painting continues to evolve and excite, with new generations taking it in unexpected directions. A central pillar of artistic practice, painting also has enduring appeal for collectors and still dominates the art market. Vitamin P3takes the conversation forward, spotlighting more than 100 outstanding artists who are pushing the boundaries of the medium of paint. In its new paperback format, it's sure to inspire a wider-than-ever audience. ...Show more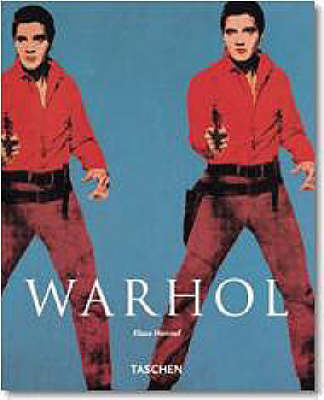 Warhol
by Klaus Honnef
$20.00
NZD
Category: General | Series: Basic Art Album S.
Andy Warhol is recognized today as the most important exponent of the Pop Art movement. He overturned the traditional understanding of art and placed in its stead a concept that retracts the individuality of the artist. Warhol was a critical observer of American society, exposing his compatriots' consum erism in his paintings ("Campbell-" and "Brillo" series), as well as their fascination for sensational journalism. In 1963 Warhol founded his "Factory" in New York, literally a manufactory of ideas and work, which influenced film in the 1960s, published the influential magazine "Interview" in the late 1970s, and also produced Warhol's own artwork: Warhol conceived the idea, and a "worker" in his factory carried it out. The work remained (consciously) unsigned - a fact which nevertheless did nothing to diminish Warhol's reputation. He once complained that rich New Yorkers would willingly hang his "Electric Chain" in their living rooms - as long as its colours co-ordinated with the wallpaper and draperies. ...Show more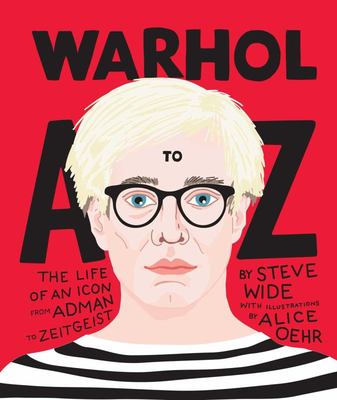 $35.00
NZD
Category: General
It is impossible to overstate the impact that Andy Warhol had on the way we make and consume art - in all its forms. This illustrated A to Z celebrates the many faces and facets of the legend that was Warhol - from his early days as an adman in New York to the hedonistic 70s and 80s, and from the Factor y to Studio 54 and back again. This book looks at his life, his art, creative collaborations, films, friendships and fun.   ...Show more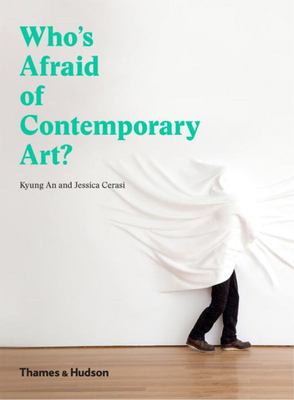 $25.00
NZD
Category: General
What is contemporary art? What makes it 'contemporary'? What is it for? And why is it so expensive? The contemporary art world can be a baffling place, but Kyung An and Jessica Cerasi are on hand to bring you up to speed. From museums and the art market to biennales and the next big thing, Who's Afraid of Contemporary Art? offers concise and pointed insights into today's art scene, decoding 'artspeak', explaining what curators do, demystifying conceptual art, exploring emerging art markets and much, much more. The authors' playful explanations draw on key artworks, artists and events from around the globe, including Felix Gonzalez-Torres' 'Candy Spills', extreme Chinese performances, Damien Hirst and Kanye West. Packed with behind-the-scenes information and completely free of 'artspeak', Who's Afraid of Contemporary Art? is the perfect gallery companion and the go-to guide for when the next big thing leaves you stumped. ...Show more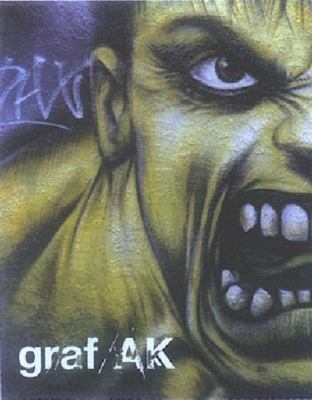 graf/AK
by Fraser Munro
$40.00
NZD
Category: General | Reading Level: very good
graf/AK contains over 350 full colour photographs by New Zealand photographer Fraser Munro. Munro's captivating photography documents the constant evolution of Auckland's world-renowned graffiti walls and our city's internationally-admired innovative graf style.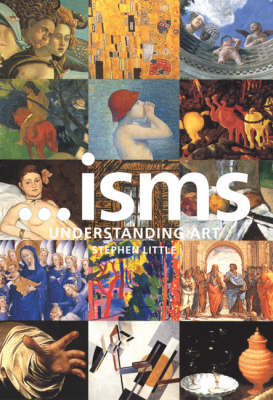 $35.00
NZD
Category: General
This is an easy to use guide to a wide range of art 'isms'. From the isms of the Renaissance to the isms of now, it gives a practical introduction to all the significant isms that have shaped art history. For each ism, there is a definition, an introduction to the topic, lists of key artists, key words, and key works as well as suggestions of other isms that the reader might be interested in. This book should be a must for everyone who is interested in art - whether they be Sunday afternoon visitors to galleries, art students or the more knowledgeable art connoisseur. ...Show more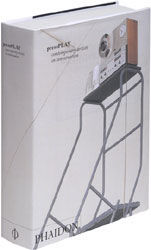 $90.00
NZD
Category: General | Reading Level: near fine
50 contemporary artists interviewed by 50 of today's key art thinkers. A personal encounter with 50 of the world's most significant contemporary artists, pressPLAY draws together the full texts of the complete Phaidon interviews with artists since 1995. From highly established artists such as Louise Bourgeois and Alex Katz to midcareer masters such as Fischli and Weiss and Jenny Holzer to the most exciting artists of the current generation such as Maurizio Cattelan and Pipilotti Rist, the artists in pressPLAY work in every variety of media - from painting to video, sculpture to installation. In discussion with key art critics as well as fellow artists, novelists, musicians and theorists, together the players in pressPLAY explain in full what it means to be an artist today. Highlights include veteran painter Vija Celmins and noted sculptor Robert Gober in an intimate discussion on their differing art practices; longtime friends and fellow travellers for decades, Benjamin Buchloh and Lawrence Weiner recall 35 years of work in the definitive, career-long interview for this key conceptual artist; the late Sir Ernst Gombrich in a discussion with the UK's pre-eminent sculptor Antony Gormley, who confesses that it was Gombrich's Story of Art that first inspired him to become an artist; the taciturn, legendary Raymond Pettibon muses on the evolution of his work with noted novelist Dennis Cooper; musician-artist Christian Marclay discusses performance, music and art with Kim Gordon from the legendary rock band Sonic Youth. ...Show more