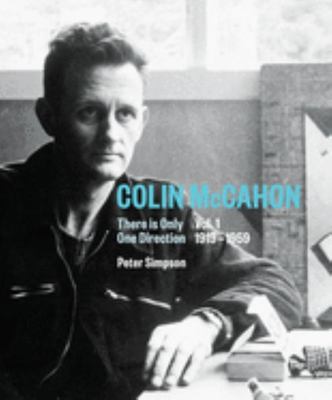 $80.00
NZD
Category: General | Reading Level: very good
Colin McCahon (1919–1987) was New Zealand's greatest twentieth-century artist. Through landscapes, biblical paintings and abstraction, the introduction of words and Māori motifs, McCahon's work came to define a distinctly New Zealand modernist idiom. Collected and exhibited extensively in Australasia an d Europe, McCahon's work has not been assessed as a whole for thirty-five years. In the first of two richly-illustrated volumes, written in an accessible style and published to coincide with the centenary of Colin McCahon's birth, leading McCahon scholar, writer and curator Peter Simpson chronicles the evolution of McCahon's work. Simpson has enjoyed unprecedented access to McCahon's extensive correspondence with friends, family, dealers, patrons and others. This material enables us to begin to understand McCahon's work as the artist himself conceived it. Each volume includes over three hundred illustrations in colour, with a generous selection of reproductions of McCahon's work (many never previously published), plus photographs, catalogue covers, facsimiles and other illustrative material. Along with Colin McCahon: Is this the Promised Land? Vol.2 1960-1987, this will be the definitive work on New Zealand's leading artist for many years to come. ...Show more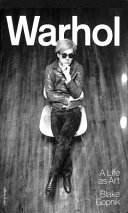 $75.00
NZD
Category: General
Andy Warhol presented himself as being as shallow as critics accused his famous Campbell's Soup can paintings of being. His public persona was droll; he claimed that he silkscreened because it was easier than painting, and that everyone would have fifteen minutes of fame in the future. But who was Andy Warhol really, and how did he come to revolutionise our visual world forever? From his impoverished childhood as the son of Slovak immigrants in 1930s Pittsburgh, to finding commercial success as an advertising illustrator, to his painstaking pivot into fine art to becoming one of the first people to bring a queer aesthetic out into the open; Warhol shows us how deliberately Andy Warhol reflected the changing winds of commercialism, capitalism and celebrity in the 1960s that still underpin our world today. Behind the glamourous Factory setting of superstars, drag queens, musicians and high-society drop-outs, there was a complex man who lived with his mother until the day he died; whose asexual persona obscured a man who was openly gay during a time of great prejudice; who rubbed shoulders with Jean-Michel Basquiat, Lou Reed and Susan Sontag but grappled with crippling lifelong insecurity. Blake Gopnik has spent six years researching Warhol's life and art and reveals a life of contrasts and deliberate artifice hiding great depths. Filled with new insights into the development and impact of Warhol's art and his personality, Warhol asks- was he a joke or a genius, a radical or a social climber? As Warhol would have answered- Yes. ...Show more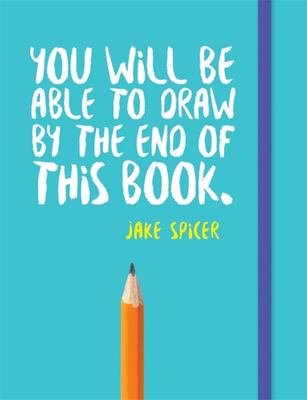 $30.00
NZD
Category: General | Series: You Will Be Able to Draw ... Ser.
This book is for anybody who wants to draw more, whether you are learning from scratch or developing existing skills. When you're learning to draw, the most important thing you'll own is a sketchbook, and this is a sketchbook with training wheels. Let go of your fear and unlock drawing skills that you n ever believed you could have with this expertly guided sketchbook.   Not your ordinary art book, You Will be Able to Draw by the End of This Book is a combined tutorial and sketchbook that not only teaches you the fundamental steps required for you to be able to draw, but also allows you the space to practise on the page. The book lays flat to allow you to draw comfortably and has an elastic band to keep your artwork safe. Each exercise has an estimated completion time, so it doesn't matter whether you are at home, on your lunch break or even on the bus, you'll always find time to practise.   Jake is like an ever-present companion who will guide you on your creative journey, with his friendly and practical tone. His lessons build in complexity as you work through the book, starting with the basics of line making and progressing to portraits and landscapes. His clever exercises will help you gain confidence and break you out of old habits as well as encouraging you to see things in a different way and relax.   So pick up a pencil and discover the joy of drawing ...Show more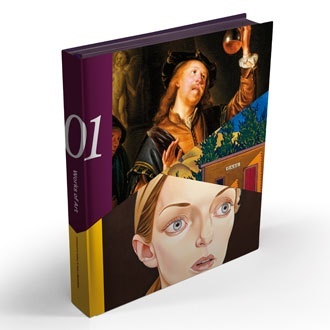 101 Works of Art
by Sarah Pepperle; Christchurch Art Gallery Staff (Contribution by)
$80.00
NZD
Category: General
In this large, beautifully presented book, Christchurch Art Gallery showcases 101 treasures from its collection – paintings, drawings, sculpture, film and photographs that stand out in a line-up of New Zealand's most significant collected works. Enjoy thoughtful, conversational texts by Lara Strongman, Ken Hall, Felicity Milburn, Nathan Pohio, Peter Vangioni and Jenny Harper – written to feel as if the reader is standing with the curator in front of the painting. Also includes insightful interviews with artists and curators. Deisgned by award-winning artist and designer Aaron Beehre, this will be the art book to buy this year! ...Show more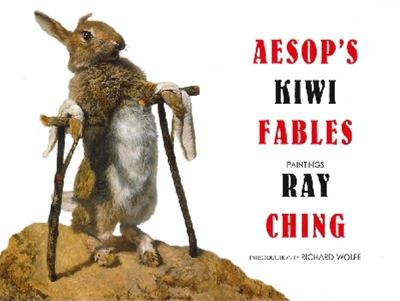 $50.00
NZD
Category: Children's fiction | Reading Level: near fine
In this collection, newly painted for this book, Ray Ching's drawing and painting skills, familiar to New Zealanders through his widely seen paintings of birds, are imaginatively engaged in an altogether new expression of Aesop's Fables. The stories have left their origins in Greece and ancient Europe a nd set off to the distant isles of New Zealand. Now, the tales are told by the inhabitants of these islands, mostly birds, who take the place of the more traditional players - Tui are as smart as Crows, and Tuatara is as dogged as the Tortoise, to successfully win his race over Possum. An introduction by Richard Wolfe gives an insight into the work and art of Ray Ching and a brief history of Aesop's fables in publication. ...Show more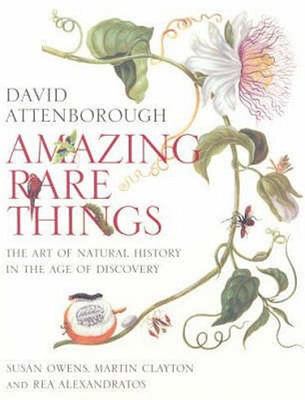 $45.00
NZD
Category: General
The book focuses on an exquisite selection of natural history drawings and watercolors by Leonardo da Vinci, Alexander Marshal, Maria Sibylla Merian, and Mark Catesby, and from the collection of Cassiano dal Pozzo—works all held in the Royal Library at Windsor Castle. Attenborough and his coauthors offer lucid commentary on topics ranging from the 30,000-year history of human drawings of the natural world, to Leonardo's fascination with natural processes, to Catesby's groundbreaking studies that introduced Europeans to the plants and animals of North America. With 160 full color illustrations, this beautiful book will appeal to readers with interests that extend from art and science to history and nature. ...Show more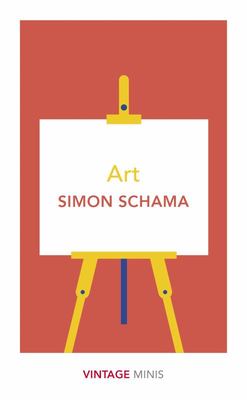 Art
by Simon Schama
$10.00
NZD
Category: General | Series: Vintage Minis Ser.
'Great art has dreadful manners... ...The hushed reverence of the gallery can fool you into believing masterpieces are visions that soothe, charm and beguile, but actually they are thugs. Merciless and wily, the greatest paintings grab you in a headlock and proceed in short order to re-arrange your sen se of reality.' In inimitable style, our greatest historian and master storyteller Simon Schama makes an irresistible case for the power of art and its necessary place in our lives. VINTAGE MINIS - A series of short books by the world's greatest writers on the experiences that make us human ...Show more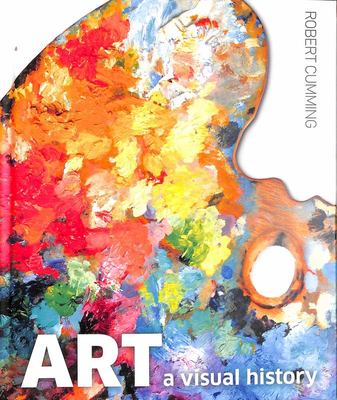 $48.00
NZD
Category: General
Discover the history of Western art - from prehistory to the 21st century - through profiles of over 650 artists and their key works. Covering every era and over 650 artists, this comprehensive, illustrated guide offers an accessible yet expansive view of art history, featuring everything from iconic wo rks and lesser-known gems to techniques and themes. Offering a comprehensive overview of Western artists, themes, paintings, techniques, and stories, Art- A Visual History is packed full of large, full-colour images of iconic works and lesser-known gems. Covering every era, from 30,000BCE to the present, it includes features on the major schools and movements, as well as close-up critical appraisals of 22 masterpieces - from Botticelli's Primavera to J. M. W. Turner's The Fighting Temeraire. With detailed referencing, crisp reproductions and a fresh design, Art- A Visual History is a must-have for anyone with an interest in art history - from first-time gallery goers to knowledgeable art enthusiasts. What makes great art? Discover the answer now! Art- A Visual History is a must-have for anyone interested in the subject. ...Show more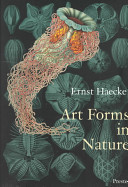 $45.00
NZD
Category: General
The geometric shapes and natural forms, captured with exceptional precision in Ernst Haeckel's prints, still influence artists and designers to this day. This volume highlights the research and findings of this natural scientist. Powerful modern microscopes have confirmed the accuracy of Haeckel's print s, which even in their day, became world famous. Haeckel's portfolio, first published between 1899 and 1904 in separate installments, is described in the opening essays. The plates illustrate Haeckel's fundamental monistic notion of the "unity of all living things" and the wide variety of forms are executed with utmost delicacy. Incipient microscopic organisms are juxtaposed with highly developed plants and animals. The pages, ordered according to geometric and "constructive" aspects, document the oness of the world in its most diversified forms. This collection of plates was not only well-received by scientists, but by artists and architects as well. Rene Binet, a pioneer of glass and iron constructions, Emile Galle, a renowned Art Nouveau designer, and the photographer Karl Blossfeld all make explicit reference to Haeckel in their work. ...Show more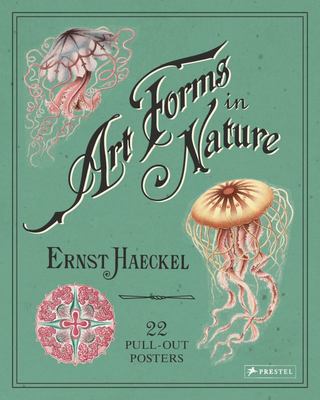 $60.00
NZD
Category: General
Perfect for display or close observation, the posters in this elegantly produced collection of Ernst Haeckel's exquisite illustrations of natural forms demonstrate his exceptional artistry.   Biologist, physician, philosopher, and artist, Ernst Haeckel was also a prescient observer of the natural worl d. His highly detailed and expertly rendered illustrations, first published at the turn of the 20th century, are not only beautiful works of art, but also have scientific underpinnings. Now available as a series of large format posters sumptuously printed and suitable for framing, Haeckel's most elaborate and captivating works illustrate his fundamental notion of the unity of all living things. From otherworldly radiolaria to psychedelic sea anemones, Haeckel's science and artistry continue to provide inspiration for 21st-century illustrators, architects, graphic designers, and anyone interested in exploring nature's perfect geometry. ...Show more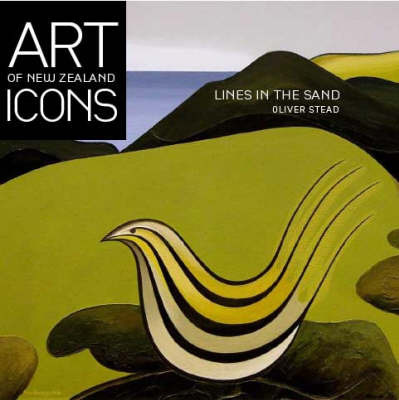 $30.00
NZD
Category: General | Reading Level: very good
Discusses 40 of New Zealand's most iconic art works.