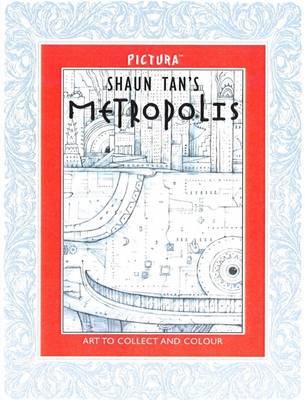 $18.00
NZD
Category: Design | Series: Pictura Art to Collect and Colour
Unfold a Pictura and you'll find a piece of art just waiting for you to make it your own. Colour it in a little. Colour it in a lot. There are no rules. It is yours for the making. Pictura is a stunning range of black-and-white art to collect and colour, for ages 9 to 90.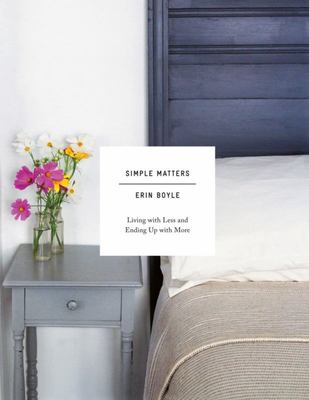 $33.00
NZD
Category: Design
Erin Boyle shares practical guidance and personal insights on small-space living and conscious consumption. At once pragmatic and philosophical, Simple Matters is a nod to the growing consensus that living simply and purposefully is more sustainable not only for the environment, but for our own happines s and well-being, too. Boyle embraces the notion that "living small" is beneficial and accessible to us all--whether we're renting a tiny apartment or purchasing a three-story house. Filled with personal essays, projects and helpful advice on how to be inventive and resourceful in a tight space, Simple Matters shows that living simply is about making do with less and ending up with more: more free time, more time with loved ones, more savings and more things of beauty. ...Show more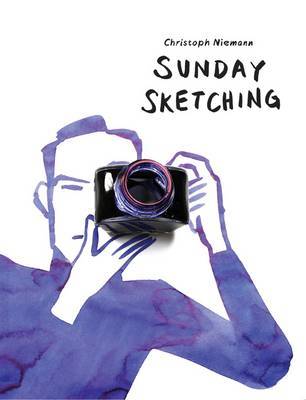 $65.00
NZD
Category: Design
From award-winning artist and author Cristoph Niemann comes a collection of witty illustrations and whimsical views on working creatively. This survey of Niemann's work will be done in his signature style, combining photography and illustration in surprising and humourous ways. Taking its title from his New York Times column Abstract Sunday, this book covers Niemann's entire career and showcases brilliant observations of contemporary life through sketches, travel journals and popular newspaper features. The narrative guides readers through Christoph's creative process, how he built his career, and how he overcomes the internal and external obstacles that creative people face--all presented with disarming wit and intellect. Enhanced with nearly 350 original images, this book is a tremendous inspirational and aspirational resource. ...Show more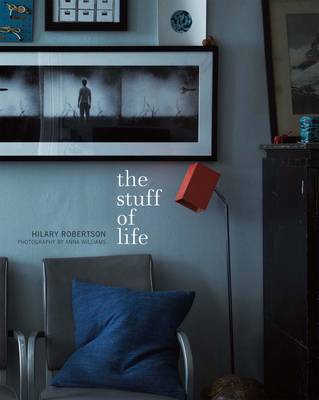 $70.00
NZD
Category: Design
In her gorgeous new book, sought-after interiors stylist Hilary Robertson reveals a multitude of different ways to style and display the "stuff of life"--the flotsam and jetsam of possessions that we all slowly acquire. In the first chapter, How to Arrange your Stuff, Hilary identifies and illustrates f our different approaches to arrangements and shows how each one can be achieved. She also considers the variety of display locations available within the home - blank walls, mantelpieces, windowsills, chests of drawers, tabletops - and suggests how to make the most of them. Next, in Stories told by Real Homes, Hilary shares inspiration from real-life interiors that fall into five different styles--Neatnik, Bohemian, Naturalist, Sculpture Vulture, and Noble Salvage. Some people are magpies--they love stuff; finding, collecting, and displaying it, while their opposite, the minimalists, are on a mission to contain it or tame it.The ideas in this book are sure to appeal to both magpies and minimalists and everyone in between. ...Show more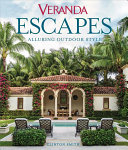 $120.00
NZD
Category: Design
This lavish book from Veranda--the magazine that knows the art of luxurious living--offers a wealth of ideas for creating exceptional outdoor rooms and spaces. You're invited to enjoy abundant gardens, elegant porches, stunning courtyards, and magnificent pools--all of which grace homes designed by th e world's best, most influential designers. Covering elements of outdoor style like lush landscapes, verdant escapes, and evocative views, Veranda Escapes: Alluring Outdoor Style provides insider access to dozens of breathtaking designs from around the world and in many different styles. They include a resplendent Connecticut "garden of Eden," artfully framed by clipped hedges and swathes of green; a sensual, spiritual, and rose-filled coastal enclave in Montecito; a Moroccan-inspired dream house in Dallas; and a glamorous oceanfront estate in Palm Beach with a courtyard and a set of loggias. They will inspire you to create your own gracious, exquisite outdoor spaces. ...Show more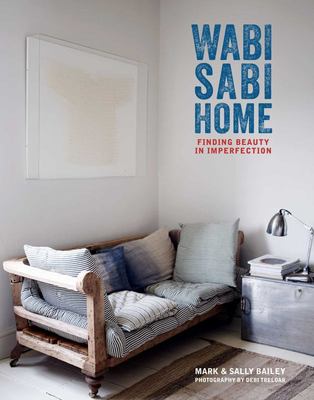 Wabi-Sabi Home
by Mark Bailey; Sally Bailey
$50.00
NZD
Category: Design
Wabi-Sabi Home is a look that's rough around the edges and sees the beauty in imperfection but is at the same time creative, modern, and brave.   Wabi-sabi is the Japanese ancient philosophy of finding beauty in the imperfect and embracing the humble. It is not a decorating style but a concept that ce lebrates the imperfect, the transient, and the time-worn.   Wabi-sabi is alive and well in many Japanese homes, where patinated, weathered, and aged items are treasured and modest, everyday objects are given elevated status by being displayed in a measured way. In Wabi-Sabi Home, Mark and Sally Bailey visit home owners all over the world who understand that worn, scuffed, peeling, and handmade objects are not just beautiful but preferable to pristine ones, because they bring a place to life and make it feel homey.   This book is divided into five chapters that each expand upon an element of the Wabi-sabi home: textiles, textures, colors, handmade pieces, and collections. Each chapter considers how to incorporate these features into your own space and focuses on a single home that encapsulates these ideas and reveals the satisfying and authentic beauty in imperfection. ...Show more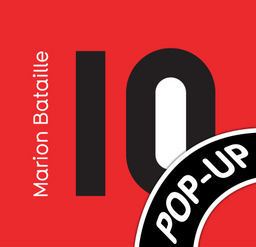 10
by Marion Bataille
$39.00
NZD
Category: Design
Marion Bataille is one of the world's greatest pop-up designers and the creator of the best-selling ABC3D, which sold more than 200,000 copies around the world. In 10, she plays with the shape of numbers, exploring the pleasure of seeing one number mutate into another as we count from one to ten and bac k again. 10 relates to the way we count numbers on our fingers and to the apparent symmetry of our bodies. If you count from one to ten on your fingers in one direction and then the other, each finger will have two numbers associated with it. For instance if you count to finger number three from left to right, that finger will be finger number eight when counting from right to left. In Marion Bataille's book, the number three effortlessly shifts to the number eight as you turn the page. The formal perfection and playful intelligence of 10 will enchant readers of all ages. ...Show more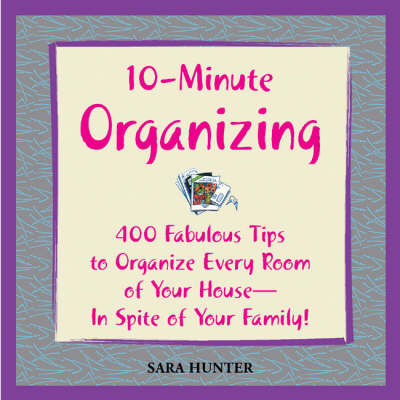 $25.00
NZD
Category: Design
Most people would love a more organized home, but think they don'Dtt have the time or money to make it happen. In 10-Minute Organizing, organizing maven Sara Hunter explains why you only need ten minutes a day to get and keep your whole house in tip-top shape. In the time it would take you to look for y our lost keys, you can organize your entire entryway! You'll learn ways to organize paperwork and bills so you can find them in a hurry, tips on organizing your kitchen to make kitchen chores faster and easier, and the secrets of organizing small spaces, from studio apartments to garden sheds ...Show more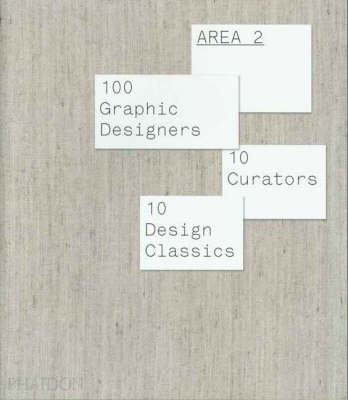 $140.00
NZD
Category: Design
"Area_2" is the newest volume in Phaidon's acclaimed "Area" series, and features 100 of the world's most interesting emerging graphic designers, as chosen by 10 of the most respected figures in the field. Within, more than 1,500 images reveal the talents and trends of contemporary graphic design as it h as evolved over the past five years. Each of the book's 100 four-page sections is devoted to the work of a single designer, and includes a critical essay written by the relevant curator. Featured design ranges from posters to books to typography - and beyond. By gathering together the best work of the most intriguing up-and-coming graphic designers, "Area_2" promises to be an invaluable resource for students, designers, and anyone interested in the visual trends shaping our culture. Today's most interesting graphic design is showcased in this comprehensive international survey. ...Show more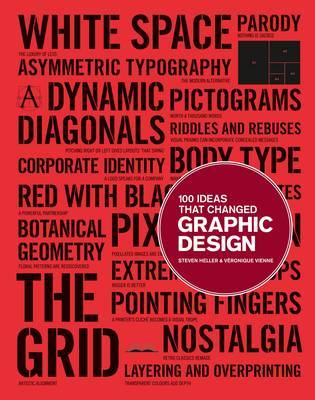 $50.00
NZD
Category: Design | Series: 100 Ideas That Changed...
New in the "100 Ideas that Changed..." series, this book demonstrates how ideas influenced and defined graphic design, and how those ideas have manifested themselves in objects of design. The 100 entries, arranged broadly in chronological order, range from technical (overprinting, rub-on designs, split fountain); to stylistic (swashes on caps, loud typography, and white space); to objects (dust jackets, design handbooks); and, methods (paper cut-outs, pixelation). Written by one of the world's leading authorities on graphic design and lavishly illustrated, the book is both a great source of inspiration and a provocative record of some of the best examples of graphic design from the last hundred years. ...Show more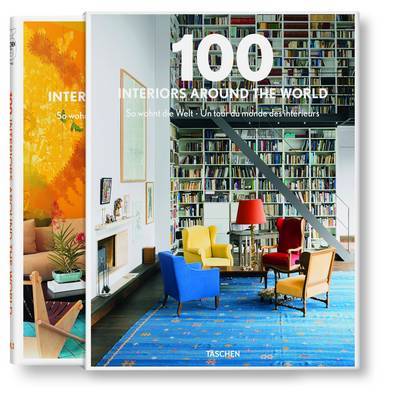 $100.00
NZD
Category: Design
How to live well? This is a diverse and inspiring selection of interiors from around the world. This special edition rounds up the creme de la creme of today's most exceptional and inspiring interiors around the world. Making stops in North and South America, Europe, Asia, and Africa, this painstakingly picked and sumptuously photographed selection of 100 homes represents TASCHEN's favorite ways people are decorating their dwellings these days. ...Show more