$32.99
NZD
Category: Crime and thriller
An edge-of-your-seat debut thriller with identical twins, a crazy inheritance and a boat full of secrets. Who can you trust? Absolutely nobody! Identical twins only look the same …Beautiful twin sisters Iris and Summer are startlingly alike, but beyond what the eye can see lies a darkness that sets the m apart. Cynical and insecure, Iris has long been envious of open-hearted Summer's seemingly never-ending good fortune, including her perfect husband, Adam. Called to Thailand to help sail the family yacht to the Seychelles, Iris nurtures her own secret hopes for what might happen on the journey. But when she unexpectedly finds herself alone in the middle of the Indian Ocean, everything changes. Now is her chance to take what she's always wanted - the idyllic life she's always coveted. But just how far will she go to get the life she's dreamed about? And how will she make sure no one discovers the truth?Written with the chilling suspense of The Girl on the Train and Before I Go to Sleep, The Girl in the Mirror is an addictive thriller about greed, lust, secrets and deadly lies.'Immensely entertaining, hugely original, highly recommended. Rose Carlyle takes the reader on a wild ride, across an ocean and into the depths of a family riven by greed, jealousy and subterfuge . . . Like sorbet for the jaded palates of hardcore thriller fans.' - Chris Hammer, author of Scrublands and Silver ...Show more
$36.99
NZD
Category: Crime and thriller | Series: Jack Mcevoy Ser.
The hero of The Poet and The Scarecrow is back in the new thriller from #1 New York Times bestselling author Michael Connelly. Jack McEvoy, the journalist who never backs down, tracks a serial killer who has been operating completely under the radar--until now. Veteran reporter Jack McEvoy has taken dow n killers before, but when a woman he had a one-night stand with is murdered in a particularly brutal way, McEvoy realizes he might be facing a criminal mind unlike any he's ever encountered. McEvoy investigates--against the warnings of the police and his own editor--and makes a shocking discovery that connects the crime to other mysterious deaths across the country. But his inquiry hits a snag when he himself becomes a suspect. As he races to clear his name, McEvoy's findings point to a serial killer working under the radar of law enforcement for years, and using personal data shared by the victims themselves to select and hunt his targets. Called "the Raymond Chandler of this generation" (Associated Press), Michael Connelly once again delivers an unputdownable thriller that reveals a predator operating from the darkest corners of human nature--and one man courageous and determined enough to stand in his way. ...Show more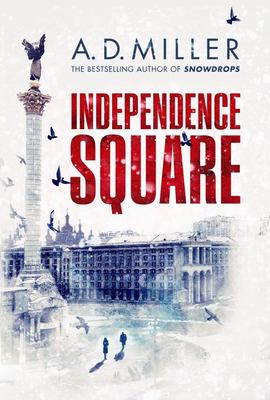 $35.00
NZD
Category: Crime and thriller
Twelve years ago, Simon Davey prevented a tragedy, and ruined his own life. Once a senior British diplomat in Kiev, he lost everything after a lurid scandal. Back in London, still struggling with the aftermath of his disgrace, he is travelling on the Tube when he sees her ... Olesya is the woman Simon h olds responsible for his downfall. He first met her on an icy night during the protests on Independence Square. Full of hope and idealism, Olesya could not know what a crucial role she would play in the dangerous times ahead, and in Simon's fate. Or what compromises she would have to make to protect her family. When Simon decides to follow Olesya, he finds himself plunged back into the dramatic days which changed his life forever. Independence Square is a story of ordinary people caught up in extraordinary times. It is a story about corruption and personal and political betrayals. It is a story about where, in the twenty-first century, power really lies. 'A tremendous novel - taut, compelling, reeking of authenticity. A.D. Miller writes with exemplary precision and sophistication. Independence Square is an unsparing examination of human beings caught up in historical forces they can barely comprehend.' William Boyd ...Show more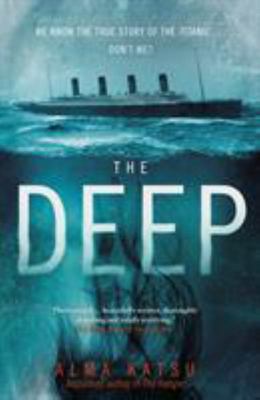 $37.00
NZD
Category: Crime and thriller
Someone, or something, is haunting the Titanic. This is the only way to explain the series of misfortunes that have plagued the passengers of the ship from the moment they set sail- mysterious disappearances, sudden deaths. Now suspended in an eerie, unsettling twilight zone during the four days of the liner's illustrious maiden voyage, a number of the passengers - including millionaires Madeleine Astor and Benjamin Guggenheim, the maid Annie Hebbley and Mark Fletcher - are convinced that something sinister is going on . . . And then, as the world knows, disaster strikes. Years later and the world is at war. And a survivor of that fateful night, Annie, is working as a nurse on the sixth voyage of the Titanic's sister ship, the Britannic, now refitted as a hospital ship. Plagued by the demons of her doomed first and near fatal journey across the Atlantic, Annie comes across an unconscious soldier she recognises while doing her rounds. It is the young man Mark. And she is convinced that he did not - could not - have survived the sinking of the Titanic . . . Brilliantly combining fact and fiction, the historical and the horrific, The Deep reveals a chilling truth in an unputdownable narrative full of unnerving moments and with a growing, inexorable sense of foreboding. ...Show more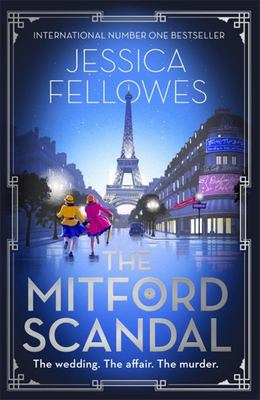 $34.99
NZD
Category: Crime and thriller | Series: The\Mitford Murders Ser.
The newly married and most beautiful of the Mitford sisters, Diana, hot-steps around Europe with her husband and fortune heir Bryan Guinness, accompanied by maid Louisa Cannon, as well as some of the most famous and glamorous luminaries of the era. But murder soon follows, and with it, a darkness grows in Diana's heart . . . This wonderful new book in the bestselling THE MITFORD MURDERS series sees the Mitford sisters at a time of scandalous affairs, political upheaval and murder. ...Show more
$35.00
NZD
Category: Crime and thriller
Atlanta, Georgia. Present day. A young woman is brutally attacked and left for dead. The police investigate but the trail goes cold. Until a chance assignment takes GBI investigator Will Trent to the state penitentiary, and to a prisoner who says he recognizes the MO. The attack looks identical to the o ne he was accused of eight years earlier. The prisoner's always insisted that he was innocent, and now he's sure he has proof. The killer is still out there. As Will digs into both crimes it becomes clear that he must solve the original case in order to reach the truth. Yet nearly a decade has passed--time for memories to fade, witnesses to vanish, evidence to disappear. And now he needs medical examiner Sara Linton to help him hunt down a ruthless murderer. But when the past and present collide, everything Will values is at stake ...   ...Show more
An Anonymous Girl
by Greer Hendricks; Sarah Pekkanen
$35.00
NZD
Category: Crime and thriller | Reading Level: 2 Crime
Seeking women ages 18-32 to participate in a study on ethics and morality. Generous compensation. Anonymity guaranteed. When Jessica Farris signs up for a psychology study conducted by the mysterious Dr. Shields, she thinks all she'll have to do is answer a few questions, collect her money, and leave. But as the questions grow more and more intense and invasive and the sessions become outings where Jess is told what to wear and how to act, she begins to feel as though Dr. Shields may know what she's thinking... and what she's hiding. As Jess's paranoia grows, it becomes clear that she can no longer trust what is real in her life, and what is one of Dr. Shields' manipulative experiments. Caught in a web of deceit and jealousy, Jess quickly learns that some obsessions can be deadly. ...Show more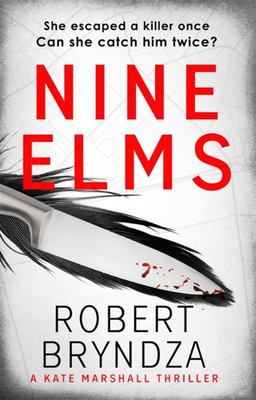 $35.00
NZD
Category: Crime and thriller | Series: Kate Marshall Ser.
Robert Bryndza is ready to take the world by bestselling storm again with the introduction of Kate Marshall, a woman with a dark secret and a powerful sense of justice. A DETECTIVE WHO WOULD STOP AT NOTHING Kate Marshall was a rising star in the London Metropolitan police force. Young, ambitious and wi th a keen sense of justice, she solved several high-profile murder cases. UNTIL A KILLER STOPPED HER IN HER TRACKS But when Kate was tasked with tracking down a vicious serial killer, even her sharp instincts couldn't help her find him - until he found her. NOW, HE'S BACK FOR MORE Sixteen years after her narrow escape, Kate lives a quiet life on the English coast, though her years with the police are still with her. And when one day she receives a letter from someone in her past, she is pulled back into the twisted mind of a murderer she knows only too well - and into a case only she can solve. ...Show more
$20.00
NZD
Category: Crime and thriller
"I absolutely loved The Lost Man. I devoured it in a day. Her best yet!" Liane MoriartyThe man lay still in the centre of a dusty grave under a monstrous sky. Two brothers meet at the border of their vast cattle properties under the unrelenting sun of outback Queensland. They are at the stockman''s grav e, a landmark so old, no one can remember who is buried there. But today, the scant shadow it casts was the last chance for their middle brother, Cameron. The Bright family''s quiet existence is thrown into grief and anguish. Something had been troubling Cameron. Did he lose hope and walk to his death? Because if he didn''t, the isolation of the outback leaves few suspects... For readers who loved The Dry and Force of Nature, Jane Harper has once again created a powerful story of suspense, set against a dazzling landscape.LONGLISTED FOR THE ABIA GENERAL FICTION BOOK OF THE YEAR 2019SHORTLISTED FOR THE INDIE BOOK AWARD FOR FICTION 2019 PRAISE FOR THE LOST MAN"I read this with the growing realisation that it was not only another superb thriller but a classic work of fiction by one of the finest novelists now working. Man Booker judges for 2019, are you listening?" New Zealand Herald Weekend Magazine"I started it at noon and at 2am that night I closed it and totally understood what all the fuss was about. It was even better than The Dry" The Age"We''re starting to get spoiled for Jane Harper books, and the quality is not slipping. Her latest is no exception. Harper lays out each card at exactly the right moment, letting the story unwind while the outback almost hums with hostility...the result grips to the end" Adelaide Advertiser"In The Lost Man, Jane Harper surpasses her achievement in The Dry, her multi-awardwinning first novel. A broad range of Australian and international readers will be engaged by the strong setting and mystery storyline of the new novel" Weekend Australian"Like the country it describes, this is a "big" book, and one likely to cement Harper''s place as one of the most interesting Australian crime writers to emerge in the past decade. Her sense of place is acute, but it is her attention to the relationships that are shaped by this unforgiving, magnificent landscape that will linger long after the mystery of stockman''s grave is finally revealed." Sue Turnbull, Sydney Morning Herald ''The Lost Man is her best yet; it''s certainly one of the finest novels of any sort, not only within the genre, that I''ve read in many moons . . . Harper adroitly blends the tension and brisk pace of a thriller with the psychological acuity and stylish prose of literary fiction'' Irish Independent ''In just a couple of years, Jane Harper has soared into the first rank of contemporary crime writers. The Lost Man...returns to the parched landscape she used to such powerful effect in her debut, The Dry ...Three generations of women - the dead man''s mother, wife and daughters - struggle to come to terms with terrible events, and the family''s shocking history holds the key to this super murder mystery'' Sunday Times (UK)''In The Lost Man as in Harper''s previous two novels, place is paramount, a multifaceted character that''s in turns brutal and breathtaking.'' Washington Post''[A] crime masterpiece. The landscape and culture of this remote Australian territory are magnificently evoked as a story of family secrets unfolds. Rarely does a puzzle so complicated fit together perfectly - you''ll be shaking your head in amazement.'' People Magazine Book of the Week''Fabulously atmospheric, the book starts slowly and gradually picks up pace towards a jaw-dropping denouement'' GuardianPRAISE FOR JANE HARPER"The most exciting emerging novelist of the last 12 months...places Harper in the elevated company of the authors she so admires...Gillian Flynn and Lee Child" Mail on Sunday"A storytelling force to be reckoned with" US Publishers Weekly"Thanks to Jane Harper, whose The Dry has gone gangbusters here and internationally, Australia''s very own crime genre, rural noir, is on a roll. [The Lost Man] is as much a family saga and love story as a thriller" Good Weekend Magazine ...Show more
$34.99
NZD
Category: Crime and thriller
For struggling actress Emily Proudman, life in London is not working out as planned – in fact, it's falling apart. So when she is offered a live-in job working for a wealthy family on their luxurious coastal property in France, she jumps at the opportunity to start over. The estate is picture-perfect, a nd its owners exude charisma and sophistication. But as Emily gets to know the family, their masks begin to slip, and what at first appears to be a dream come true turns out to be a prison from which none of them will ever escape – unless Emily can find a way to set them all free. 'A dark and wonderful debut that lulls you in with beautiful prose and complex, believable characters, then beats you over the head with a killer plot and a thrilling climax. Everyone will be talking about this book!' Christian White ...Show more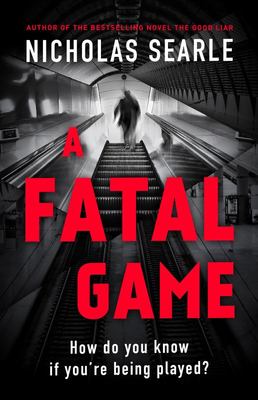 $37.00
NZD
Category: Crime and thriller
A terrorist attack has just hit a busy railway station. Jake Winter was the British intelligence officer in charge of stopping the attack and now his career, and his conscience, are in free fall . . . Jake's next anti-terror operation has to be a success. He has got himself a new source - a young Britis h Asian man, Rashid, recently returned, apparently disillusioned, from battle, who he hopes is the key to foiling the next attack and to getting him to the leader of the network. But is Rashid really working for British intelligence, or has Jake put his faith in the wrong man once again? A Fatal Game is the story of an organisation, and a single man, in a state of panic. And panic is the last thing you need when you're playing a game like this . . . ...Show more
$26.00
NZD
Category: Crime and thriller | Series: Sam Wyndham Ser.
NOW FEATURED ON ITV'S ZOE BALL BOOK CLUB 2018 LONGLISTED FOR THE 2018 CWA GOLD, STEEL AND HISTORICAL DAGGERS SHORTLISTED FOR THE 2018 WILBUR SMITH ADVENTURE WRITING PRIZE India, 1920. Captain Sam Wyndham and Sergeant Banerjee of Calcutta Police must investigate the dramatic assassination of a Maharaja's son... Sam Wyndham is visiting the kingdom of Sambalpore, home to diamond mines and the beautiful Palace of the Sun. But when the Maharaja's eldest son is assassinated, Wyndham realises that the realm is riven with conflict. Prince Adhir was unpopular with religious groups, while his brother - now in line to the throne - appears to be a feckless playboy. As Wyndham and Sergeant 'Surrender-not' Banerjee endeavour to unravel the mystery, they become entangled in a dangerous world. They must find the murderer, before the murderer finds them. Praise for the Sam Wyndham series: 'An exceptional historical crime novel' C.J. SANSOM 'A thought-provoking rollercoaster' IAN RANKIN 'Confirms Abir Mukherjee as a rising star of historical crime fiction' The Times 'Cracking... A journey into the dark underbelly of the British Raj' Daily Express If you enjoyed A Necessary Evil, the third Sam Wyndham mystery, Smoke and Ashes, is available now. ...Show more