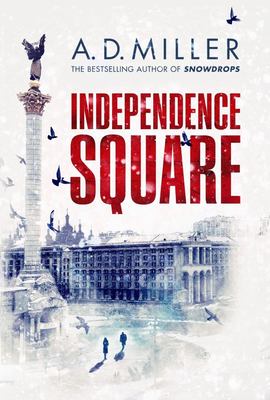 $35.00
NZD
Category: Crime and thriller
Twelve years ago, Simon Davey prevented a tragedy, and ruined his own life. Once a senior British diplomat in Kiev, he lost everything after a lurid scandal. Back in London, still struggling with the aftermath of his disgrace, he is travelling on the Tube when he sees her ... Olesya is the woman Simon h olds responsible for his downfall. He first met her on an icy night during the protests on Independence Square. Full of hope and idealism, Olesya could not know what a crucial role she would play in the dangerous times ahead, and in Simon's fate. Or what compromises she would have to make to protect her family. When Simon decides to follow Olesya, he finds himself plunged back into the dramatic days which changed his life forever. Independence Square is a story of ordinary people caught up in extraordinary times. It is a story about corruption and personal and political betrayals. It is a story about where, in the twenty-first century, power really lies. 'A tremendous novel - taut, compelling, reeking of authenticity. A.D. Miller writes with exemplary precision and sophistication. Independence Square is an unsparing examination of human beings caught up in historical forces they can barely comprehend.' William Boyd ...Show more
$26.00
NZD
Category: Crime and thriller | Series: Sam Wyndham Ser.
NOW FEATURED ON ITV'S ZOE BALL BOOK CLUB 2018 LONGLISTED FOR THE 2018 CWA GOLD, STEEL AND HISTORICAL DAGGERS SHORTLISTED FOR THE 2018 WILBUR SMITH ADVENTURE WRITING PRIZE India, 1920. Captain Sam Wyndham and Sergeant Banerjee of Calcutta Police must investigate the dramatic assassination of a Maharaja' s son... Sam Wyndham is visiting the kingdom of Sambalpore, home to diamond mines and the beautiful Palace of the Sun. But when the Maharaja's eldest son is assassinated, Wyndham realises that the realm is riven with conflict. Prince Adhir was unpopular with religious groups, while his brother - now in line to the throne - appears to be a feckless playboy. As Wyndham and Sergeant 'Surrender-not' Banerjee endeavour to unravel the mystery, they become entangled in a dangerous world. They must find the murderer, before the murderer finds them. Praise for the Sam Wyndham series: 'An exceptional historical crime novel' C.J. SANSOM 'A thought-provoking rollercoaster' IAN RANKIN 'Confirms Abir Mukherjee as a rising star of historical crime fiction' The Times 'Cracking... A journey into the dark underbelly of the British Raj' Daily Express If you enjoyed A Necessary Evil, the third Sam Wyndham mystery, Smoke and Ashes, is available now. ...Show more
$36.99
NZD
Category: Crime and thriller | Series: Jack Mcevoy Ser. | Reading Level: very good
The hero of The Poet and The Scarecrow is back in the new thriller from #1 New York Times bestselling author Michael Connelly. Jack McEvoy, the journalist who never backs down, tracks a serial killer who has been operating completely under the radar--until now. Veteran reporter Jack McEvoy has taken dow n killers before, but when a woman he had a one-night stand with is murdered in a particularly brutal way, McEvoy realizes he might be facing a criminal mind unlike any he's ever encountered. McEvoy investigates--against the warnings of the police and his own editor--and makes a shocking discovery that connects the crime to other mysterious deaths across the country. But his inquiry hits a snag when he himself becomes a suspect. As he races to clear his name, McEvoy's findings point to a serial killer working under the radar of law enforcement for years, and using personal data shared by the victims themselves to select and hunt his targets. Called "the Raymond Chandler of this generation" (Associated Press), Michael Connelly once again delivers an unputdownable thriller that reveals a predator operating from the darkest corners of human nature--and one man courageous and determined enough to stand in his way. ...Show more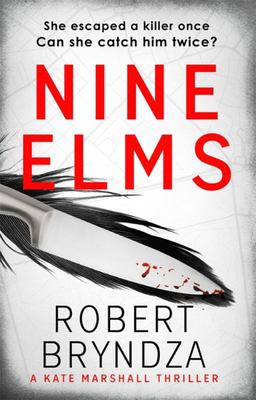 $35.00
NZD
Category: Crime and thriller | Series: Kate Marshall Ser.
Robert Bryndza is ready to take the world by bestselling storm again with the introduction of Kate Marshall, a woman with a dark secret and a powerful sense of justice. A DETECTIVE WHO WOULD STOP AT NOTHING Kate Marshall was a rising star in the London Metropolitan police force. Young, ambitious and wi th a keen sense of justice, she solved several high-profile murder cases. UNTIL A KILLER STOPPED HER IN HER TRACKS But when Kate was tasked with tracking down a vicious serial killer, even her sharp instincts couldn't help her find him - until he found her. NOW, HE'S BACK FOR MORE Sixteen years after her narrow escape, Kate lives a quiet life on the English coast, though her years with the police are still with her. And when one day she receives a letter from someone in her past, she is pulled back into the twisted mind of a murderer she knows only too well - and into a case only she can solve. ...Show more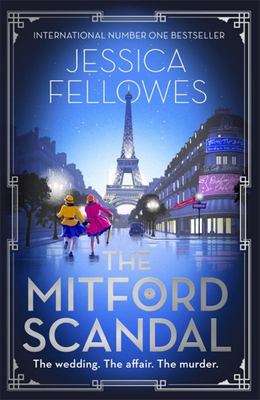 $34.99
NZD
Category: Crime and thriller | Series: The\Mitford Murders Ser.
The newly married and most beautiful of the Mitford sisters, Diana, hot-steps around Europe with her husband and fortune heir Bryan Guinness, accompanied by maid Louisa Cannon, as well as some of the most famous and glamorous luminaries of the era. But murder soon follows, and with it, a darkness grows in Diana's heart . . . This wonderful new book in the bestselling THE MITFORD MURDERS series sees the Mitford sisters at a time of scandalous affairs, political upheaval and murder. ...Show more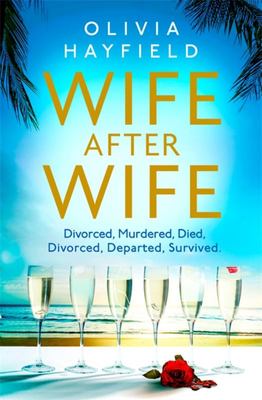 $35.00
NZD
Category: Crime and thriller
***Glamour, infidelity, murder*** In the world of the wealthy elite . . . vows are made to be broken Ruthless, devilishly handsome businessman Harry Rose is head of Rose Corporation, No. 18 on the Forbes rich list, and recently married to wife number six. But now, with his business in the spotlight an d his love life under scrutiny, Harry's perfect world has the potential to come crashing to the ground. From eighties young gun to noughties billionaire, there's a reason why Harry's many wives have found him impossible to resist. But behind the money, sex and glamour lies a truer tale of infidelity, conspiracy and lies . . . Loosely based on the trials and tribulations of the most infamous historical playboy of them all, Henry VIII, this tale of glamour and serial monogamy will leave you wickedly entertained.   ...Show more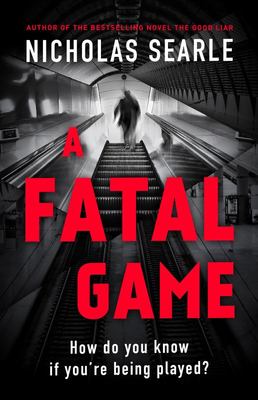 $37.00
NZD
Category: Crime and thriller
A terrorist attack has just hit a busy railway station. Jake Winter was the British intelligence officer in charge of stopping the attack and now his career, and his conscience, are in free fall . . . Jake's next anti-terror operation has to be a success. He has got himself a new source - a young Britis h Asian man, Rashid, recently returned, apparently disillusioned, from battle, who he hopes is the key to foiling the next attack and to getting him to the leader of the network. But is Rashid really working for British intelligence, or has Jake put his faith in the wrong man once again? A Fatal Game is the story of an organisation, and a single man, in a state of panic. And panic is the last thing you need when you're playing a game like this . . . ...Show more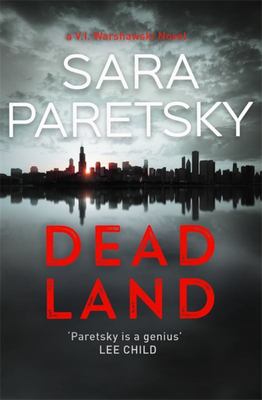 $38.00
NZD
Category: Crime and thriller
Chicago is the city of broad shoulders, but V.I. Warshawski knows its politics: "Pay to Play". Money changes hands in the middle of the night; by morning, buildings and parks have been replaced by billion-dollar projects. Private investigator V.I. gets pulled into one of these clandestine deals when he r impetuous goddaughter Bernie tries to rescue a famed singer-songwriter, now living on the streets. Thanks to Bernie, V.I. finds herself in the path of some developers whose negotiating strategy is simple: they bulldoze - or kill - any obstacle in their way. Questions pile up almost as fast as the dead bodies. When she tries to answer them, the detective finds a terrifying conspiracy stretching from Chicago's parks to a cover-up of the dark chapters in the American government's interference in South American politics. Before finds answer, V.I. will be pushed closed to breaking point. People who pay to play take no prisoners. ...Show more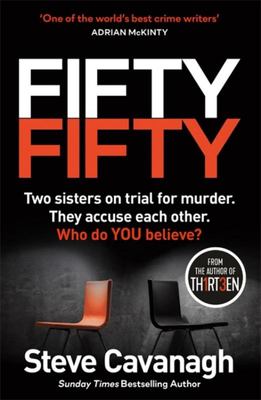 $34.99
NZD
Category: Crime and thriller | Series: EDDIE FLYNN BK 5
Two sisters on trial for murder. Both accuse each other. Who do YOU believe? Alexandra Avellino has just found her father's mutilated body, and needs the police right away. She believes her sister killed him, and that she is still in the house with a knife. Sofia Avellino has just found her father's m utilated body and needs the police right away. She believes her sister, Alexandra did it, and that she is still in the house, locked in the bathroom. Both women are to go on trial at the same time. A joint trial in front of one jury. But one of these women is lying. One of them is a murderer. Sitting in a jail cell, about to go on trial with her sister for murder, you might think that this is the last place she expected to be. You'd be wrong. ...Show more
$30.00
NZD
Category: Crime and thriller | Series: Tony Hill and Carol Jord Ser. | Reading Level: near fine
Val McDermid is an award-winning, crime-writing powerhouse, and now she returns to her explosive, thrilling series featuring psychological profiler Tony Hill and ex-DCI Carol Jordan in her latest How The Dead Speak With Tony behind bars and Carol finally out of road as a cop, he's finding unexpected out lets for his talents in jail and she's joined forces with a small informal group of lawyers and forensics experts looking into suspected miscarriages of justice. But they're doing it without each other; being in the same room at visiting hour is too painful to contemplate. Meanwhile, construction is suddenly halted on the redevelopment of an orphanage after dozens of skeletons are found buried in the grounds. Forensic examination reveals they date from between twenty and forty years ago, when the nuns were running their repressive regime. But then a different set of skeletons are discovered in a far corner, young men from as recent as ten years ago. When newly promoted DI Paula McIntyre discovers that one of the male skeletons is that of a killer who is supposedly alive and behind bars--and the subject of one of Carol's miscarriage investigations--it brings Tony and Carol irresistibly into each other's orbit once again. A shocking, masterfully plotted novel that will leave readers breathless, How The Dead Speak is McDermid at her best and a can't miss read long-time fans and new readers alike. ...Show more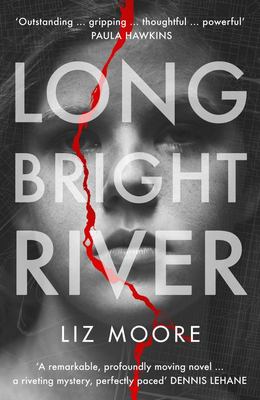 $38.00
NZD
Category: Crime and thriller
Some police look the other way when a sex worker is murdered. But Mickey can't - because her sister could be next. In a Philadelphia neighbourhood rocked by the opioid crisis, two once-inseparable sisters find themselves at odds. One, Kacey, lives on the streets in the vice of addiction. The other, Mick ey, walks those same blocks on her police beat. They don't speak anymore, but Mickey never stops worrying about her sibling. Then Kacey disappears, suddenly, at the same time that a mysterious string of murders begins in Mickey's district, and Mickey becomes dangerously obsessed with finding the culprit - and her sister - before it's too late. Alternating its present-day mystery with the story of the sisters' childhood and adolescence, Long Bright River is at once heart-pounding and heart-wrenching- a gripping suspense novel that is also a moving story of sisters, addiction, and the formidable ties that persist between place, family, and fate. ...Show more