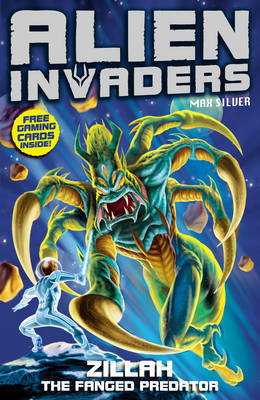 $15.00
NZD
Category: Children's fiction | Series: Alien Invaders | Reading Level: 06-09
Five terrifying aliens have been unleashed from the darkest corner of the galaxy - and they're out to destroy the universe. Only Cosmo, a young boy from planet Earth, has the power to stop them. Recruited by the elite defence organisation G-Watch to defend the galaxy, Cosmo must prove himself and commen ce battle against the deadliest aliens in space...In their third mission, Cosmo and Nuri journey into Deep Space...The hideous arachnid alien Zillah is terrorising the galaxy's main trade route - and has built a deadly lair in the perilous Tarn Asteroid Belt. Has Cosmo got what it takes to navigate his way through the treacherous asteroid maze and defeat Zillah? ...Show more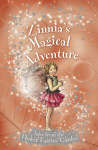 $7.00
NZD
Category: Children's fiction
Zinnia loves playing in the garden, but one day she decides to follow some children into the wilder marshes nearby! She has a wonderful time exploring and meeting new Flower Fairy friends, but she suddenly notices it is getting late and she is lost. How will she ever find her way home again?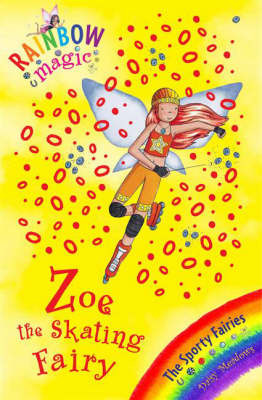 $11.00
NZD
Category: Children's fiction | Series: Rainbow Magic: Sporty Fairies
The Sporty Fairies are in need of Rachel and Kirsty's help. Everyone in Fairyland is preparing for the Fairy Olympics, but Jack Frost and his goblins have stolen the magic sporty items so they can win by cheating! What's more, with the items missing, everyone in the human world is playing sports really badly, and so the human Olympics is in danger of being ruined too! Zoe the Skating Fairy knows that without her Magic Lace all types of skating will go really badly. Can Kirsty and Rachel trick the goblins and get it back? ...Show more
$18.00
NZD
Category: Children's fiction
Meet the Flying Doctors: Princess Pearl, Sir Gadabout and, of course, their trusty 'air ambulance', Zog the dragon, in this fabulously original sequel to the bestselling ZOG, now available in paperback. There's much to do, as they fly around tending a sunburnt mermaid, a distressed unicorn and a sneezy lion. But should princesses really be doctors? Pearl's uncle, the King, doesn't think so - until he himself falls ill, and only Pearl knows how to curehim. This guaranteed bestseller from the creators of The Gruffaloand Stick Manshows Julia and Axel at their sparkling best. ...Show more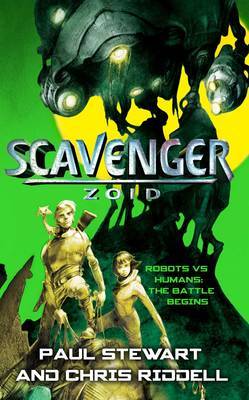 $13.00
NZD
Category: Children's fiction | Series: Scavenger
A brand new sci-fi adventure series from the team behind THE EDGE CHRONICLES A spaceship the size of a city drifts through space on its century-long journey to find a new Earth. When it launched it was populated by thousands of hopeful passengers and the most technologically advanced Zoids in the world, ready to serve the crew's every need. But that was then, and this is now. The Zoids rebelled against their masters, wiping out most of the crew in one bloody uprising. Now the few remaining humans are hunted by the Zoids like vermin. Fourteen-year-old York is a Scavenger - he hunts Zoids and kills them by any means he can, bringing back their parts to mend the technology on which the few remaining humans rely. York has always battled to survive, but now the fate of his people is in his hands ... ...Show more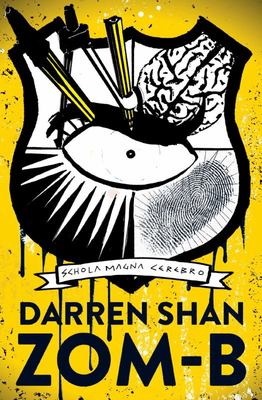 Zom-B
by Darren Shan
$21.00
NZD
Category: Children's fiction | Series: ZOM-B
B Smith has always had to deal with a racist father and nightmares of killer babies. But life is about to get a whole lot worse. Welcome to B's dark and twisted world ...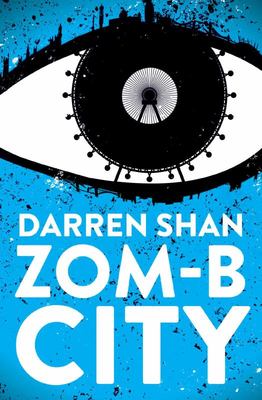 $21.00
NZD
Category: Children's fiction | Series: ZOM-B
B Smith thought escaping from an underground prison was a step towards salvation, but life above ground is another kind of hell. How will B survive in this city of the dead?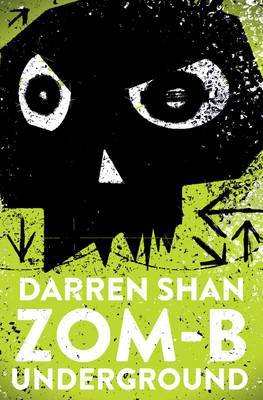 $21.00
NZD
Category: Children's fiction | Series: ZOM-B
B Smith is a zombie but, unlike most of the walking dead, has a brain that still works. This can only be a blessing, right? B is about to realize that consciousness can also be a curse ...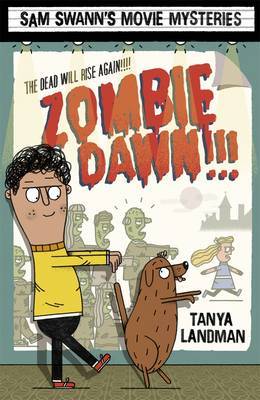 $18.00
NZD
Category: Children's fiction | Series: Samuel Swann Movie Mysteries
This is a hilarious adventure story packed with movie tips and trivia. Samuel Swann's dad, special effects make-up artist to the stars, always takes Sam with him when he's working on location. Which is pretty cool. Movie sets are fun places to hang out - and you learn plenty, so that's the home schoolin g box ticked. However, when Sam and his pack brother Watson head for the backwoods of Romania for the filming of Zombie Dawn!!, what begins as a seemingly dull film shoot turns into something else entirely. Throw in a spoiled seven-year-old Hollywood megastar, a haunted castle and a horde of flesh-eating zombies and suddenly life gets a whole lot more exciting! It is richly illustrated by comic artist Jay Wright ...Show more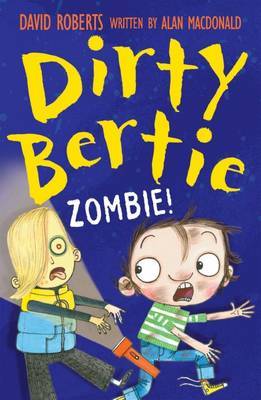 $16.50
NZD
Category: Children's fiction | Series: Dirty Bertie
Dirty Bertie - the boy with nose-pickingly disgusting habits - is back for another helping of comic chaos! Join Bertie in Zombie! as he finds himself on the run from a zombified Eugene, discovers a new dance craze, and gets caught up in some monkey business on a trip to the zoo.
$11.00
NZD
Category: Children's fiction | Series: Diary of a Minecraft Zombie
It's Halloween and it's Zack the Zombie's Birthday! But there's a Zombie Apocalypse happening that is threatening to end Minecraft as we know itand it just might totally ruin Zack's 13th Birthday Party too! Will Zack and his friends be able to stop the Zombie Apocalypse so that they can finally enjoy so me cake and cookies at Zack's Birthday Bash? ...Show more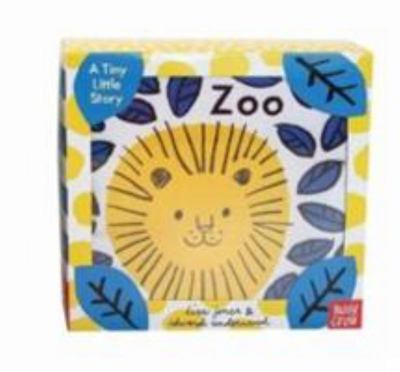 $25.00
NZD
Category: Children's fiction | Series: A Tiny Little Story
A beautifully presented cloth book package - the perfect gift for a newborn. Combining bold images of faces and animals, high-contrast patterns, first words and the simplest of stories, these charming little books are perfect for babies from birth.