$17.00
NZD
Category: Children's fiction | Series: WeirDo
The school swimming carnival is on and Weir isnt looking forward to ANY of it! Not the TINY cozzies! Or getting water UP HIS NOSE! And especially not the RACING! Can Weir win for his team? It wont be easy... but it will be FUNNY!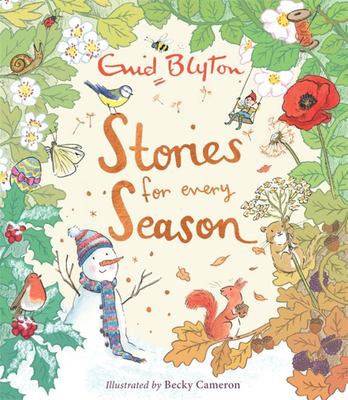 $50.00
NZD
Category: Children's fiction
A beautiful treasury of stories for every season from one of the world's best-loved storytellers. With gorgeous full-colour illustrations throughout, this collection will delight at any time of the year and makes the perfect gift. Step into a world of magic and nature, where elfin tailors make clothes from autumn leaves and a spring lamb remembers a kind little girl. Join a fawn as it shelters from a summer storm, learn how to help birds keep warm in cold weather and share the wonder of the seaside, where you might just meet a fairy in a seashell . . . Divided into four sections to reflect the seasons, this treasury contains 28 timeless stories from Enid Blyton's archives - plus a bonus extra story for Christmas. Some of these wonderful tales are collected in book form for the very first time. It is gorgeously illustrated by Becky Cameron, acclaimed illustrator of Treasury of Bedtime Stories by Enid Blyton and of Paddington and the Christmas Wish.   ...Show more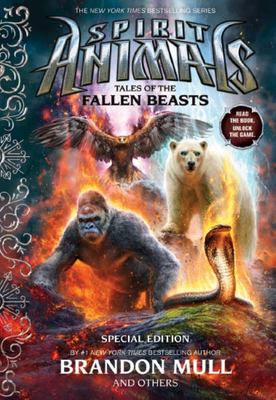 $16.00
NZD
Category: Children's fiction | Series: Spirit Animals
All across the world, legends are appearing. Great Beasts - once the most powerful beings in Erdas -- are being summoned as spirit animals. Bonded to special kids, they unite the human and animal worlds. But a mysterious stranger is hunting these legends, just as they are reborn, and he's crushing anyon e who stands in his way. These are the stories of those stolen legends, and of the young heroes who will stop at nothing to get them back. These are the Tales of the Fallen Beasts. ...Show more
$15.00
NZD
Category: Children's fiction | Series: Treehouse | Reading Level: very good
Andy and Terry's 13-storey treehouse is the most amazing treehouse in the world! It's got a bowling alley, a see-through swimming pool, a tank full of man-eating sharks, a giant catapult, a secret underground laboratory and a marshmallow machine that follows you around and shoots marshmallows into your mouth whenever you're hungry.Well, what are you waiting for? Come on up! ...Show more
$25.00
NZD
Category: Children's fiction | Reading Level: very good
Fly into a fiery and fantastical future with No. 1 bestselling author David Walliams, in an epic adventure of myth and legend, good and evil, and one small boy who must save the world… Illustrated by the artistic genius Tony Ross! It is 2120 and London is in ruins. The young Prince Alfred has never know n a life outside Buckingham Palace – but when strange goings-on breach its walls and stalk the corridors in the dead of night, he is thrust into a world of mystery, adventure and monsters. And when his mother, the Queen, is dragged away to the Tower of London, Alfred must screw up his courage and battle to save her, himself… and the entire city. In a future of myths and legends, join the bestselling David Walliams and venture forth into his most enthralling tale yet!   ...Show more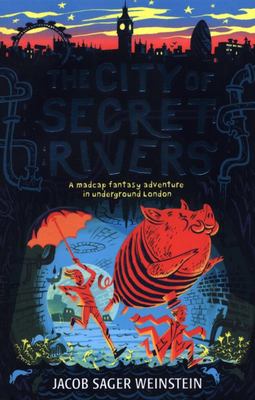 $19.00
NZD
Category: Children's fiction | Series: City of Secret Rivers
A hilarious fantasy adventure set in modern day London. An exciting subterranean London adventure, the first in a middle-grade trilogy. Hyacinth Hayward has recently arrived from America and is having difficulty adjusting to her new surroundings, especially being in the sole company of her eccentric mo ther. Everything feels strange. Very strange. And it gets stranger the day she accidentally unleashes the power of a secret river running through London. To prevent a second Great Fire, Hyacinth needs to retrieve a single, magically charged drop of water from somewhere in the city sewer system. Along the way she encounters an eclectic cast of characters - the shambling, monstrous Saltpetre Men who kidnap her mother, the Toshers who battle for control of magical artefacts and a giant pig with whom she has a tea party. The clock is ticking - will she figure out who to trust? ...Show more
$30.00
NZD
Category: Children's fiction
Sing your heart out this Christmas with a whole choir of characters, in the showstopping new picture book from number one bestselling author David Walliams, illustrated by the artistic genius, Tony Ross! There's more than one star of the show this Christmas... In fact, there's a whole choir of them! W arble the walrus LOVES to sing. Unfortunately, she is not very good at it! And when her atrocious warbling causes an avalanche, the other walruses leave her all alone. But when you SING like no-one is listening, SOMETIMES, they start to hear you... The perfect Christmas gift for anyone who loves to laugh or sing, this brand-new story from David Walliams is a delightfully wonderful warble about doing what makes you HAPPY, and being LOUD about it! ...Show more
$20.00
NZD
Category: Children's fiction | Series: Lockwood & Co
When the dead come back to haunt the living, Lockwood & Co. step in . . . For more than fifty years, the country has been affected by a horrifying epidemic of ghosts. A number of Psychic Investigations Agencies have sprung up to destroy the dangerous apparitions. Lucy Carlyle, a talented young age nt, arrives in London hoping for a notable career. Instead she finds herself joining the smallest most ramshackle agency in the city, run by the charismatic Anthony Lockwood. When one of their cases goes horribly wrong, Lockwood & Co. have one last chance of redemption. Unfortunately this involves spending the night in one of the most haunted houses in England, and trying to escape alive. Set in a city stalked by spectres, The Screaming Staircase is the first in a chilling new series full of suspense, humour and truly terrifying ghosts. Your nights will never be the same again . . . ...Show more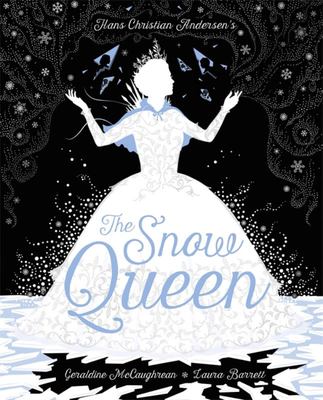 The Snow Queen
by Geraldine McCaughrean; Hans Christian Anderson
$30.00
NZD
Category: Children's fiction
An enchanting picture book retelling of The Snow Queen. A magical, wintery tale of friendship, love and adventure. Join Gerda on her epic journey to the mysterious, snowy lands of the frozen North. Meeting fairy-tale princesses, talking crows and wise old women with enchanted gardens, on her quest to re scue best friend Kai from the Snow Queen's icy palace. Hans Christian Andersen's classic tale has enchanted children for over 150 years. Retold by Carnegie Medal-winning author Geraldine McCaughrean, with stunningly intricate silhouette illustrations, this is a must-have addition to any child's bookshelf. ...Show more
$20.00
NZD
Category: Children's fiction | Series: Amulet
Emily and Navin's mother is still in a coma from the arachnopod's poison, and there's only one place to find help: Kanalis, the bustling, beautiful city of waterfalls. But when Em, her brother, and Miskit and the rest of the robotic crew aboard the walking house reach the city, they quickly realize that seeking help is looking for trouble, dangerous trouble. ...Show more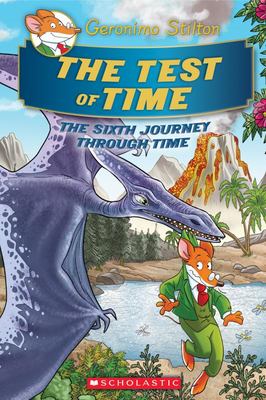 $22.00
NZD
Category: Children's fiction | Series: Geronimo Stilton Journey Through Time
A Thrilling Quest Through the Past! Professor Volt's first time machine somehow made it to the present and must be escorted back in time as soon as possible, before it alters the course of history!
$19.00
NZD
Category: Children's fiction | Reading Level: very good
Share in fifty years of magic... The classic story of Sophie and her extraordinary teatime guest has been loved by millions of children since it was first published fifty years ago. The Tiger has been coming to Tea for 50 glorious years! The doorbell rings just as Sophie and her mummy are sitting down t o tea. Who could it possibly be? What they certainly don't expect to see at the door is a big furry, stripy tiger! This inimitable picture book is perfect for reading aloud, or for small children to read to themselves time and again. First published in 1968 and never out of print, it has become a timeless classic enjoyed and beloved by generations of children. The magic begins at teatime! ...Show more