$19.00
NZD
Category: Children's fiction
From his seat in the tiny aeroplane, Fred watches as the mysteries of the Amazon jungle pass by below him. He has always dreamed of becoming an explorer, of making history and of reading his name amongst the lists of great discoveries. If only he could land and look about him. As the plane crashes into the canopy, Fred is suddenly left without a choice. He and the three other children may be alive, but the jungle is a vast, untamed place. With no hope of rescue, the chance of getting home feels impossibly small. Except, it seems, someone has been there before them ... ...Show more
$23.00
NZD
Category: Children's fiction | Series: Moomins
Finn Family Moomintroll is the best-loved book in the cult classic Moomin series by Tove Jansson. A must-read for both children and adults. Poor little chap! He had been turned into a very strange animal indeed . . . Although they're small, fat and shy creatures, Moomins have the most amazing adventur es. It all begins when Moominpappa tries on a magic hat that makes exciting and funny things happen . . . ...Show more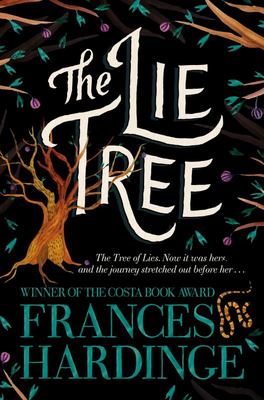 $20.00
NZD
Category: Children's fiction
Winner of the Costa Book of the Year 2015. The Lie Tree is a wonderfully evocative and atmospheric novel by Frances Hardinge, award-winning author of Cuckoo Song and Fly By Night.Faith's father has been found dead under mysterious circumstances, and as she is searching through his belongings for clues s he discovers a strange tree. The tree only grows healthy and bears fruit if you whisper a lie to it. The fruit of the tree, when eaten, will deliver a hidden truth to the person who consumes it. The bigger the lie, the more people who believe it, the bigger the truth that is uncovered. The girl realizes that she is good at lying and that the tree might hold the key to her father's murder, so she begins to spread untruths far and wide across her small island community. But as her tales spiral out of control, she discovers that where lies seduce, truths shatter . . . ...Show more
Bad Dad
by David Walliams
$19.00
NZD
Category: Children's fiction | Reading Level: 8
Hailed as "the heir to Roald Dahl" by The Spectator, the UK's #1 bestselling children's author, David Walliams, will have fans of Jeff Kinney and Rachel Renee Russell in stitches. Walliams brings his signature humour to this raucous tale of prison breaks and heists gone wrong in Bad Dad. Frank's dad wa s a champion hot-rod racer, Gilbert the Great. But when a terrible accident sees him go from hero to zero, Frank and Gilbert are left with nothing--and in the grips of a wicked crime boss and his henchmen. After Gilbert is thrown in prison, only Frank can come to his rescue. . . ...Show more
$20.00
NZD
Category: Children's fiction
Baboon LOVES having his butt out! How cheeky! What happens when all the well-dressed animals in town tell him to cover up?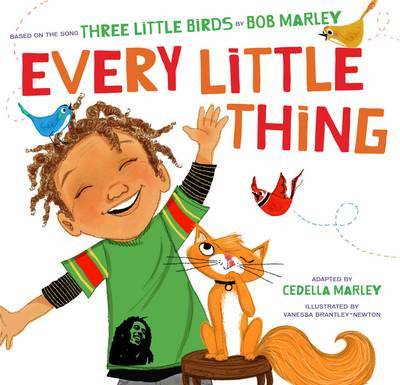 $30.00
NZD
Category: Children's fiction
Bob Marley's songs are known the world over for their powerful message of love, peace and harmony. Now a whole new generation can discover one of the most joyous songs in this reassuring picture book adaption written by his daughter Cedella and exuberantly illustrated by Vanessa Brantley-Newton. The upb eat story reminds us all that the sun will always come out after the rain and mistakes are easily forgiven with a hug. Every child and every family will relate to this universal story of one boy who won't let anyting get him down, as long as he has the help of three very special little birds. Including all the lyrics of the original song plus new verses, this cheerful picture book will bring a smile to faces of all ages. ...Show more
$20.00
NZD
Category: Children's fiction | Series: Dani | Reading Level: 6 - 7 years
Dani is probably the happiest person she knows. She's happy because she's going to start school. Dani has been waiting to go to school her whole life. Then things get even better-she meets Ella Frida by the swings. After that, Dani and Ella Frida do everything together. They stick together through wet a nd dry, sun and rain, thick and thin. But then something happens that Dani isn't prepared for. ...Show more
$28.00
NZD
Category: Children's fiction
Two seals are perched on a rock. When others need shelter, do they share it? Room on Our Rock celebrates the truth that there are two sides to every story. This clever picture book has one story that can be read two different ways. When read from front to back, the seals believe there is definitely no room on their rock for others. But when the book is read from back to front, the seals welcome others to shelter on their rock. A heartwarming story about sharing and compassion. ...Show more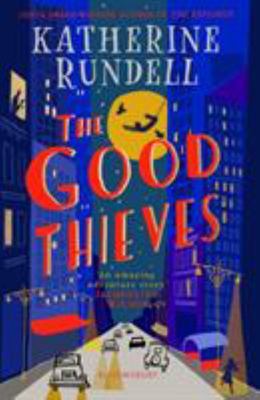 $17.00
NZD
Category: Children's fiction | Reading Level: 8 Kids Middle Readers
'An amazing adventure story, told with sparkling style and sleight of hand' JACQUELINE WILSON 'Vita set her jaw, and nodded at New York City in greeting, as a boxer greets an opponent before a fight.' Fresh off the boat from England, Vita Marlowe has a job to do. Her beloved grandfather Jack has been ch eated out of his home and possessions by a notorious conman with Mafia connections. Seeing Jack's spirit is broken, Vita is desperate to make him happy again, so she devises a plan to outwit his enemies and recover his home. She finds a young pickpocket, working the streets of the city. And, nearby, two boys with highly unusual skills and secrets of their own are about to be pulled into her lawless, death-defying plan. Katherine Rundell's fifth novel is a heist as never seen before - the story of a group of children who will do anything to right a wrong. ...Show more
$18.00
NZD
$19.99
(9% off)
Category: Children's fiction | Series: Lara Jean
Laura Jean has so much to look forward to: a class trip to New York City, prom with her boyfriend Peter, Beach Week after graduation, and her dads wedding to Ms. Rothschild. Then shell be off to college with Peter, at a school close enough for her to come home and bake chocolate chip cookies on the week ends. Life couldnt be more perfect! At least, thats what Lara Jean thinks... until she gets some unexpected news. Now the girl who dreads change must rethink all her plansbut when your heart and your head are saying two different things, which one should you listen to? ...Show more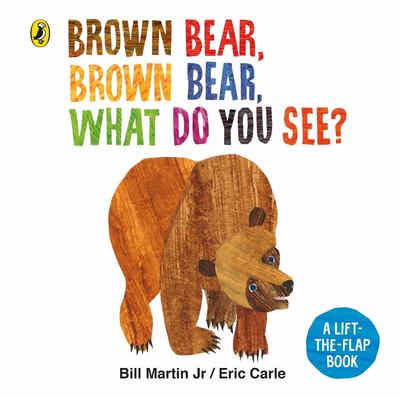 $21.00
NZD
Category: Children's fiction
Exuberantly coloured artwork and favourite animals make this rhythmic story the perfect introduction to looking and learning about colours. Each spread leads seamlessly into the next and young children will delight in Eric's colourful collage animals and simple repetitive language.
$20.00
NZD
Category: Children's fiction
Martha May has marvellous manners. She always says please and thank you... and she most certainly DOES NOT FART! But what will happen on the day of the Baked Bean Bonanza?! Catch a whiff of this hilarious tale about finally letting go, from Dave Hughes, Holly Ife and Philip Bunting and now with a bonus whoopee cushion! ...Show more